15 GGMasters tournaments out of 17 were held with overlay

​
GGMasters at GGPoker is the most popular tournament at GGNetwork. The event is of great value for the players who get into the battle every Sunday for the victory in it.
In the end of March, the GGNetwork announced that the guarantee of the GGMasters events was increased to $500 000.

In total, the tournament was held 17 times and fifteen of them took place with an overlay. It means that GGPoker added money to the prize pool in order to provide a guarantee. On average, the weekly overlay of event is $30 000.
Key statistics of the tournament
Total number of tournaments: 16.
Total number of prize money paid: $5 682 918.
Average prize pool: $355 182.
Total number of players: 37 815.
Average number of players in the tournament: 2 363.
Number of overlays: 14 (87.5%).
*statistics as of 25 April 2020
Read also: Famous tennis player became GGPoker first sporting ambassador
Someone might think that overlays were implemented due to the small number of participants. However, it's not. On the contrary, the number of players is constantly growing, as well as the guarantee, which organizers increase.
The previous tournament showed a record attendance of 3 383 participants, but it wasn't enough to achieve $500 000 guarantee. 539 players reached the ITM zone, and the winner earned $58 805.
Since the moment of tournament creation, its guarantee doubled. However, GGPoker doesn't intend to stop at the mark of $500 000. The main thing is that the buy-in remains at the same level: $150.
So, register at GGPoker, get the welcome bonus up to $600 and try your hand in GGMasters!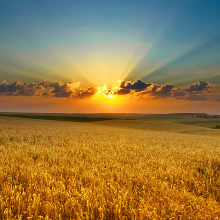 Cardmates journalist, news editor and translator since 2016. Specialization: poker news and review of events.