1st place in MTSnG 45max p.3 Final

How are U? Long time no see 😏 Since I didn't have much to write about, I saved this post for the last day of the season) In it, I'm going to show U my game HU in the MTSnG where I won first place) In fact, not many hands were played, and I can write that I was lucky to win it then) U probably can't win without a bit of luck) Okay, here are all the hands I played with at the final table: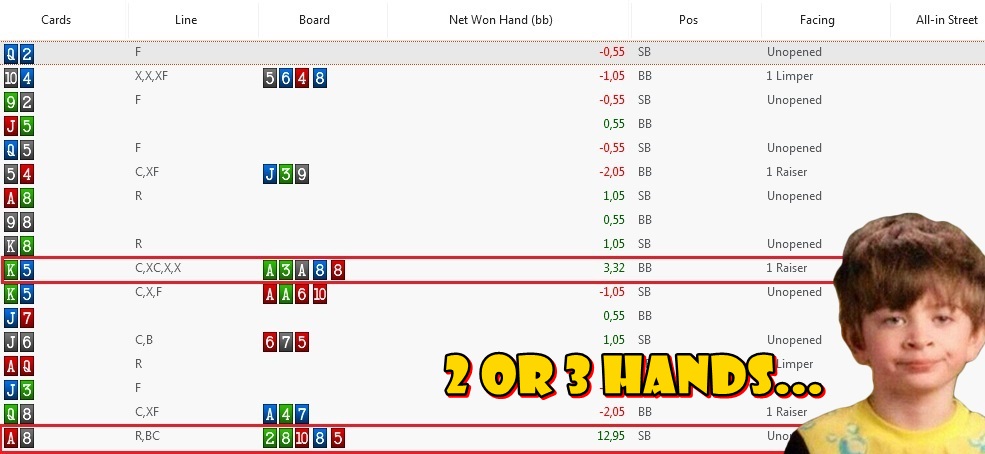 I marked the hands that were the most interesting and, as U can see, there are not so many of them) there is not much to analyze) Just look at the fun situations, namely the K5o hand that was dealt to me in a row, and even the flop with this hand was the same, except that the game was different 😜 Let's see: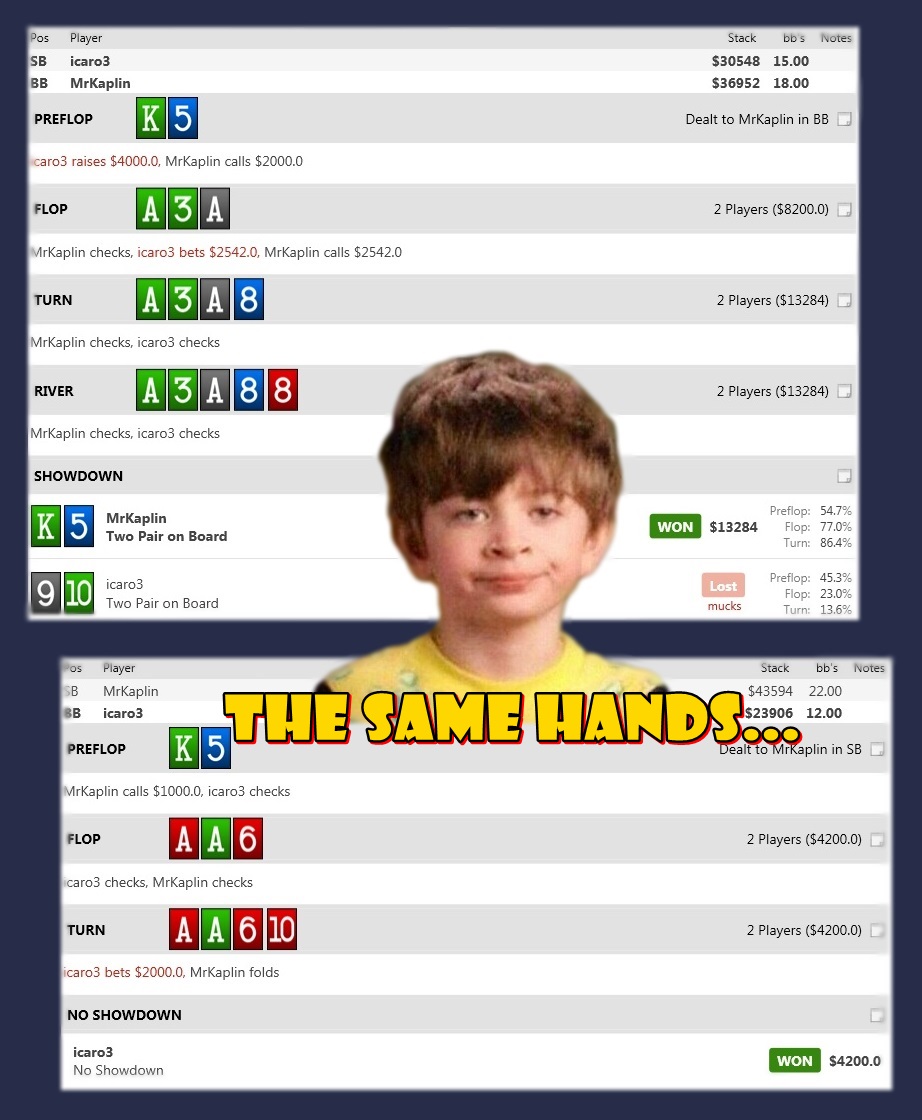 Most likely, I decided to hurry to finish this HU 😎 I often do this, some poker friends tell me that game of HU is a coinflip of a kind, maybe they are right) And if I analyze it from the point of view of the post-flop game, I played with this hand just awful) but I was lucky: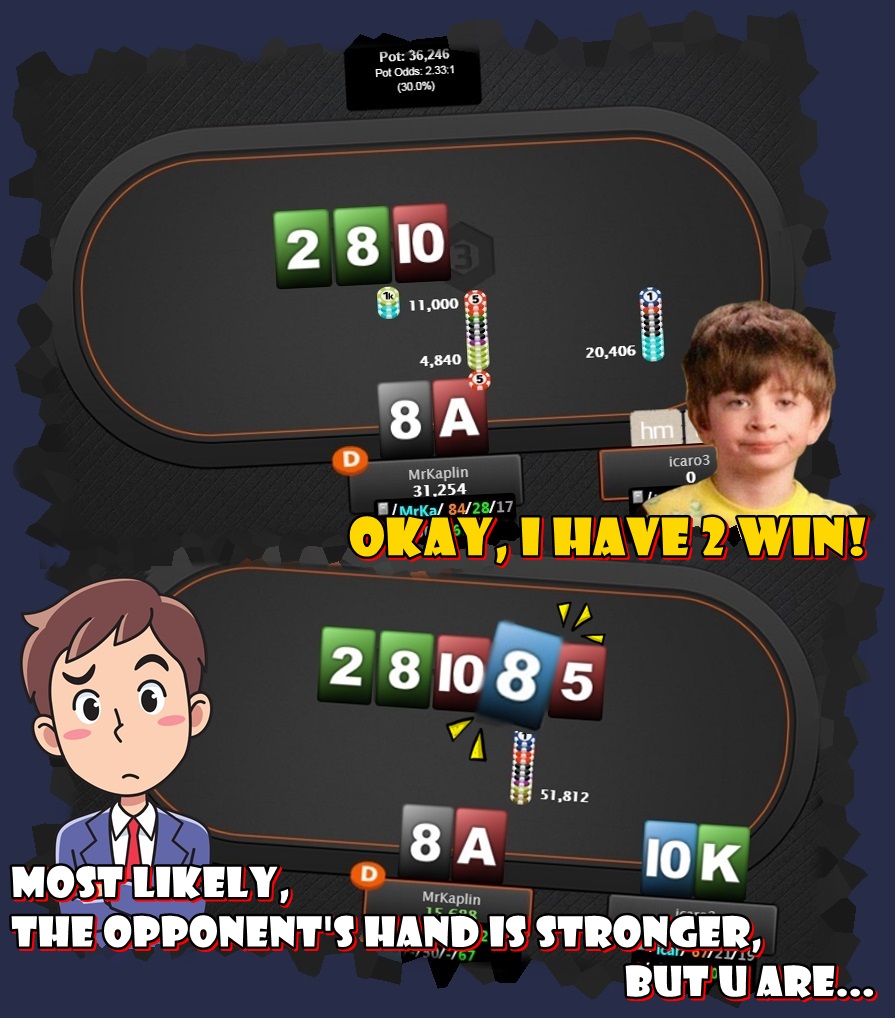 That's why I won, otherwise I would have had to settle for second place, and that can be terrible, too 😐 So, next month, I will certainly try to play less games with a turbo structure, although there are 2-3 good tournaments with it, but I will still think about it again) In the meantime, I want to sum up the results of this month, and they are very sad 😐 I did not win anything, but only lost. My marathon was too difficult for me, as well as the cash game on the NL2 limit, it turned out to be insurmountable for me, or maybe I should have been learn more extensively, but I didn't want to. Very loose on my part. I hope that in the next month, I will show a good game, as well as better posts that will have fewer sad and bad play) And my poker life will get better! GL GL!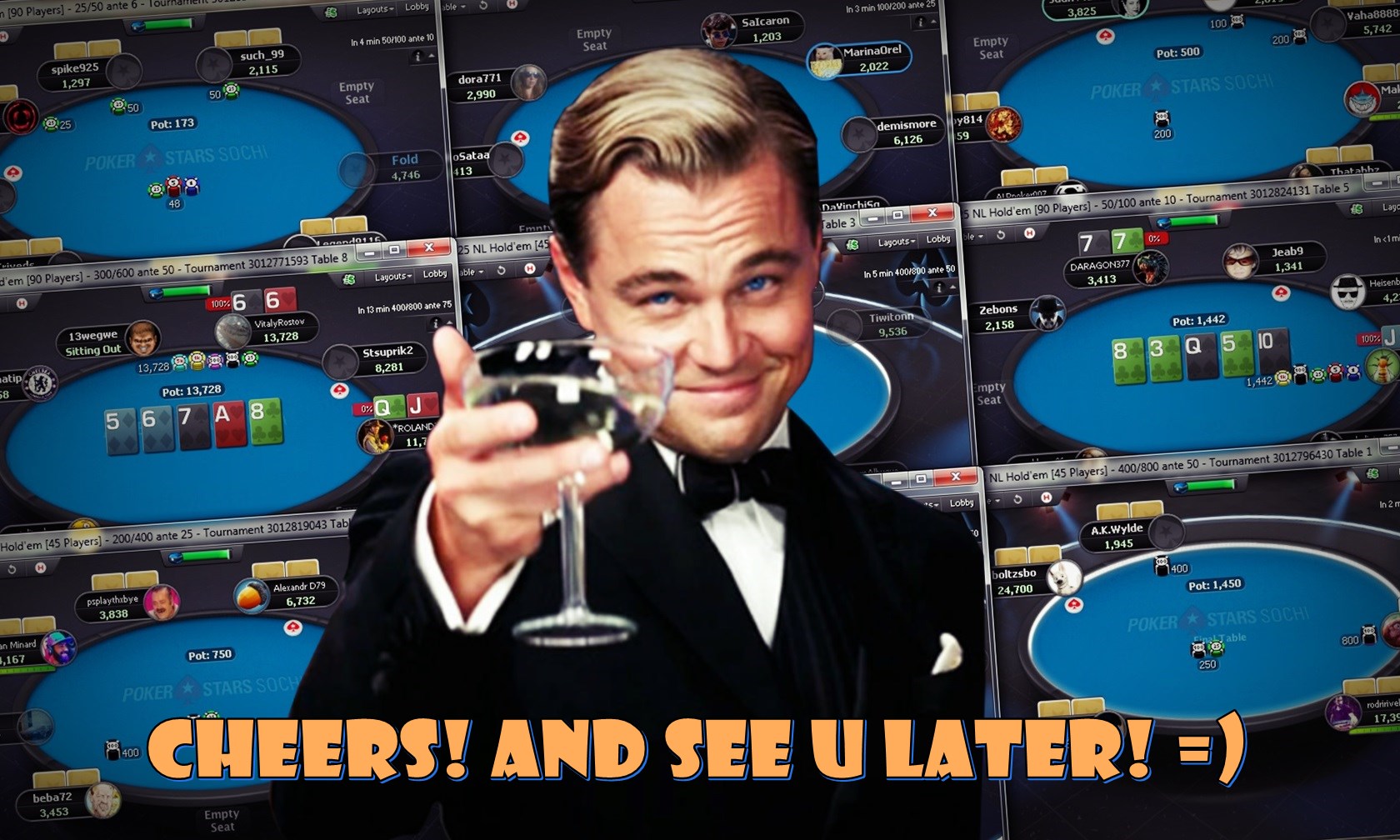 Overall rating of this post: