$2 500 for talking to Negreanu on Zoom: who will offer more?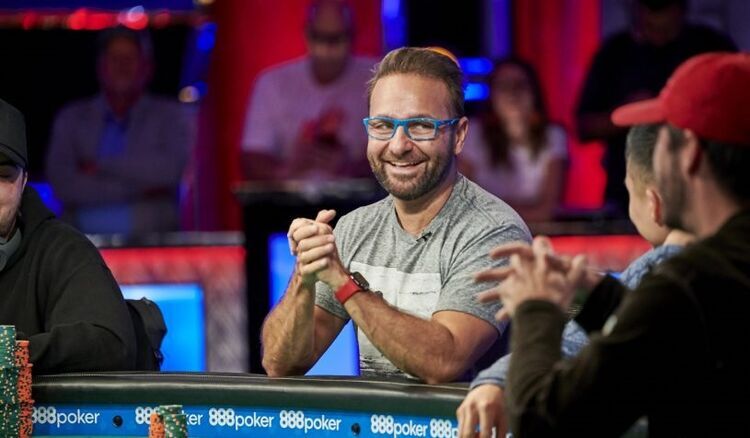 ​
The NASCAR Foundation is a foundation dedicated to improving lives and health of the children who are in the greatest need of these services. The NASCAR community helps children across the United States.
Until January 30th, NASCAR is hosting a charity auction featuring one of the most famous poker players in the world – Daniel Negreanu.
Read also: Negreanu analyzed a new format of Flip & Go tournaments
You can join the auction and if your bid is the highest among the participants, then you will receive an opportunity to call the poker legend on Zoom.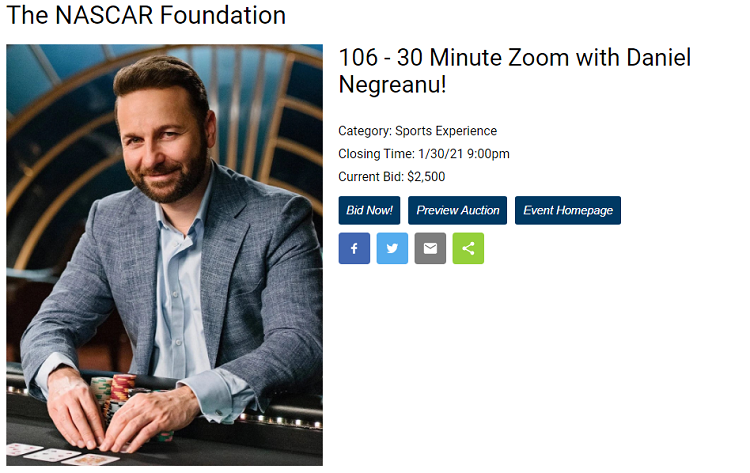 ​
The opening bid is $2 500. All the funds raised will go to help children who need medical supplies.
Perhaps, this is too much for a conversation via Zoom but most likely true fans of the poker professional are ready to pay more. Whether this is the case, we will find out on January 30th after the auction results are announced. How much money do you think the auction winner will offer for this conversation?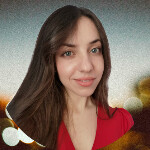 I've been working in the Cardmates team since 2018. Started playing poker the same way most people usually do – socially, with friends and fellow students. I adored those exciting poker nights but never thought my life would be connected with this game, even tangentially.