$300 000 in AOF Gacha promotion at GGPoker

​
GGPoker holds AoF Gacha Giveaway promotion in which $300 000 will be raffled. It will last from 1 to 29 February and in order to take part in this promotion, you should play 150 hands at any AoF limit.
After that, the player will immediately be registered in one of the four AoF Gacha tournaments. In these events, only 100 players enter the prize zone, and the winners are determined in a random order according to the lottery principle.
Read also: GGPoker held the first GGMaster tournaments with overlays
In total, there are 4 such lottery tournaments, and you can get tickets to these tournaments depending on the limit played:
AoF Gacha Giveaway $4 500: limit $5/$10.
AoF Gacha Giveaway $3 200: limit $4/$18 and limit $2/$4.
AoF Gacha Giveaway $2 000: limit $0.5/$1 and limit $1/$2.
AoF Gacha Giveaway 700$: limit $0.1/$0.25 and limit $0.25/$0.5.
Take part in GGPoker promotions and win prizes. Good luck!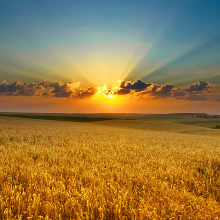 Cardmates journalist, news editor and translator since 2016. Specialization: poker news and review of events.