3 poker rooms to play Chinese poker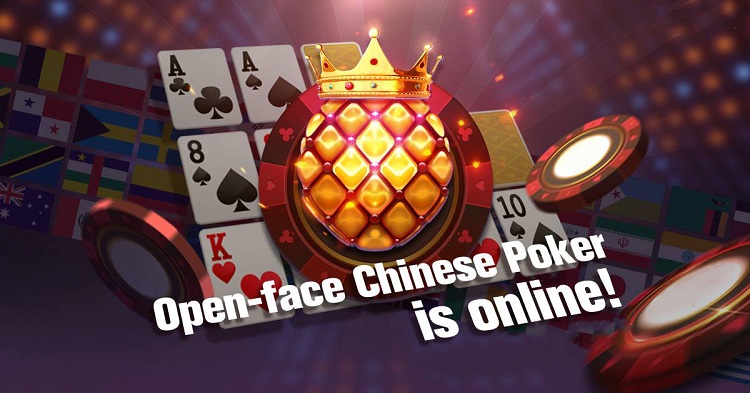 ​
Chinese poker is a great alternative to Texas Hold'em and Omaha. In recent years, Open Face Chinese Poker or the so-called Pineapple has become very popular among poker players. The game is nothing like the classic poker and this fact attracts regulars. The similarity between open Chinese poker and traditional poker is a set of combinations.
Despite the growing popularity, far from all poker rooms offer Chinese poker games.
You can find poker rooms providing Chinese poker on our website using the special filter in the "Poker rooms" section.
In this article, we will also consider 3 most popular platforms for playing Chinese poker online.
Chinese Poker at TonyBet Poker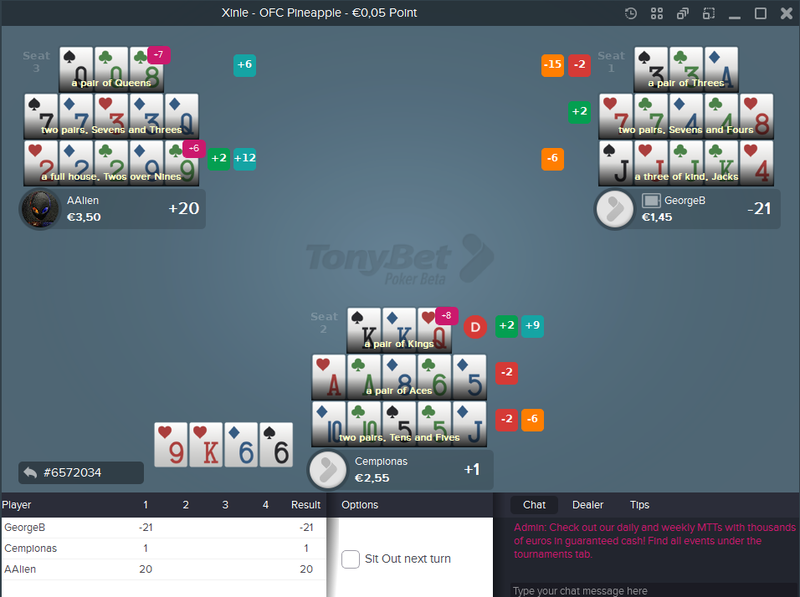 ​
TonyBet Poker is a poker room that was created in the first instance to play Chinese poker. The game is mostly played at the €0,1 limits. TonyBet Poker main feature is that in addition to standard open Chinese poker, you are able to play 2-7 Pineapple, as well as Progressive Pineapple and Turbo Pineapple. The poker room hosts not only cash games in the Chinese poker format, but also SNG and MTT tournaments.
For novice players, Chinese poker at TonyBet is good because the room provides Pineapple freerolls, which means you can play Chinese poker for free. As for the regulars, TonyBet Poker is interesting due to the game activity and high rakeback. In addition, the poker room holds a series of tournaments every few months.
The poker room also organizes offline championships in Chinese poker – TonyBet Poker OFC World Championship. Satellites for the championship tournaments can be played online.
Another pleasant bonus is that you can play Chinese poker on your phone or tablet using the mobile version of the poker room.
Chinese poker at PokerDom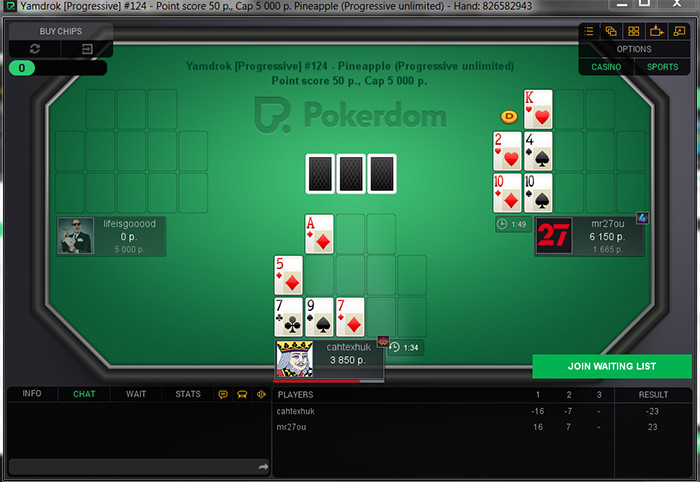 ​
At PokerDom, you can play only one type of Chinese poker – OFC Pineapple. The game appeared in the poker room in 2015. By means of popularity, the OFC Pineapple is inferior only to Texas Hold'em and Omaha.
At low stakes, the game takes place at any time. At higher limits, you can find Chinese poker tables in the evening.
Two main features of playing Chinese poker at PokerDom:
A player has the opportunity to receive a first deposit bonus and rakeback by playing Pineapple.
The game is available in the mobile version of the poker room.
Chinese poker at PokerMatch
​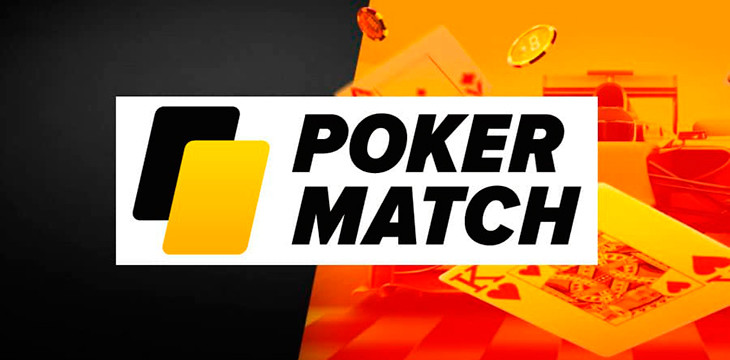 As for PokerMatch, there is also an active game at Chinese poker tables.
Everyone interested can take part in both cash games and tournaments. The minimal entry fee to participate in a tournament is less than 25 cents.
Pineapple freerolls are also available at PokerMatch. Olga Iermolcheva, a PokerMatch ambassador, provides players with passwords for free tournaments during her online streams. The passwords can also be found on our website in "Password freerolls" section.