4SOUL Poker Diaries = #1. My first live poker event
Long time ago, when i knew only 2 poker rooms ( Fulltilt and Pacific ) , and some private illegal live cash tables, i was really sceptic about the evolution of this kind of "solitaire".
I was in my second year from College, with another 4 students in one room and one of them just come from his house with a computer, old one. I was preety happy about that, because, at that time, the internet was free for student. After some discussions, he said to me that few months ago he lost 100$ into one night, after he grow this amount from nothing in few weeks before. That become preety interesting for me, because in that period i really wanted to find a job that allow me to win some money....
In other day i asked him what is the website of that "thing" and he said to me "pacific poker". He also showed me how he can login into the poker room and play some freerolls there. It wasn't really atractive for me, and, what i still remember is that, in my mind were a big question:
"If it is such a thing, probably i can find something like this, but with a MUCH BETTER design", and sorry PacificPoker (the old 888Poker) for saying that :D.
In one weekend, when i was alone in my room ( the others roommates were at them homes), i try some searches for same things, and i discovered FulltiltPoker.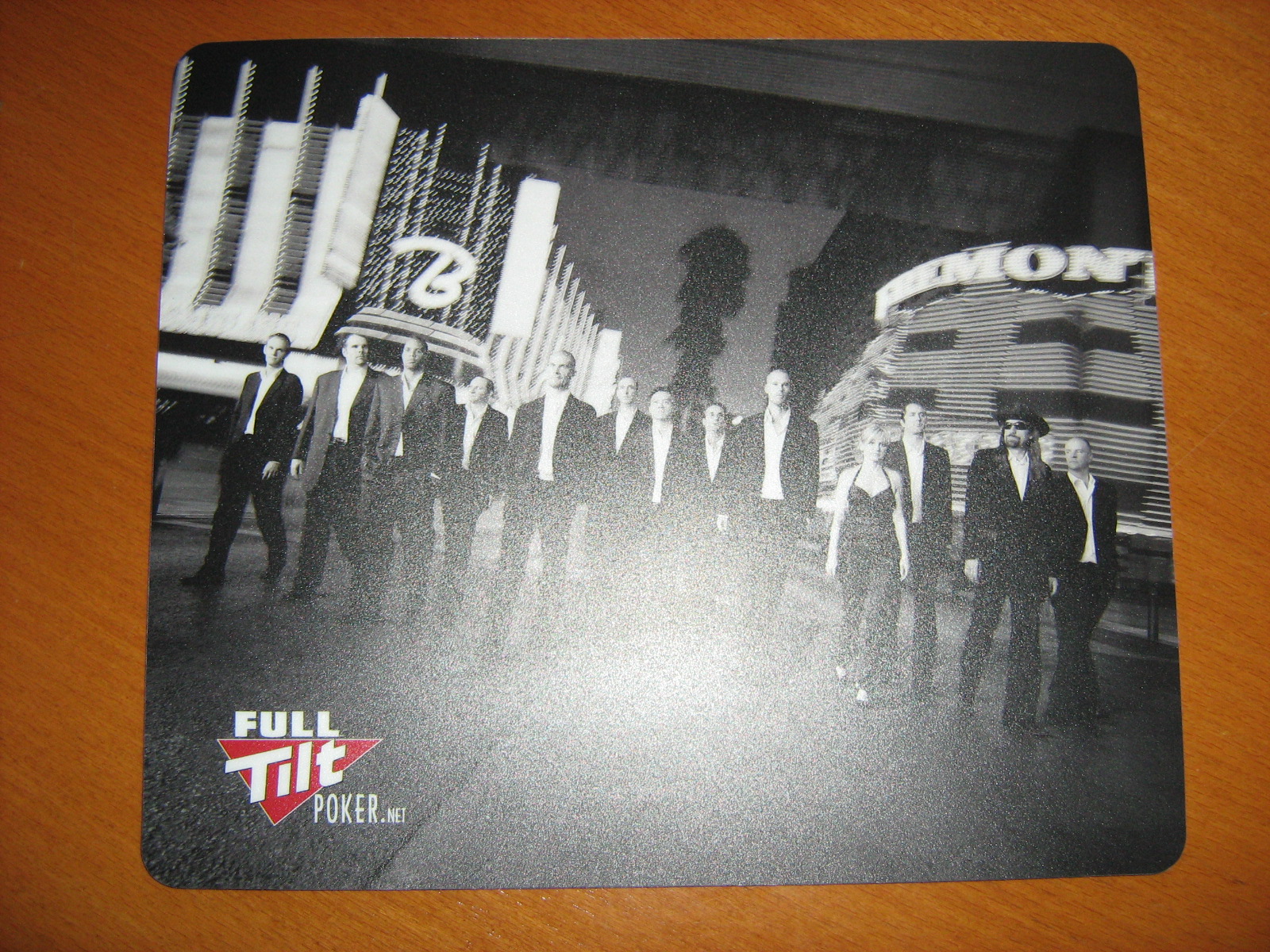 In that time were some freerolls like 40$ or 100$ for all nationality, inclusive for romanian, my country. In the next day i won 2-3$ from that freeroll, and i was really excited. My mistake was that i said to the computer owner about this website, and he "helped me" to make more money....after few minutes these bucks were just done!!! Damn, and i played few hours to win them!!! :( In that moment i wanted my own laptop and to start this "awesome thing" untill the first withdraw, to see if everything is right and this sistem works.
I've got a job, and (big thanks for that to one of my best friends, which sometimes in the evenings i make some videos with him talking and drinking some beers) in 2 months i bought my first laptop. Was a dream comes true!
Oh, i didn't said that before i used to go to an internet caffe and to play from my fulltiltpoker account, so at my first login from my laptop i had there 'till 10$ i guess. I started growing them carefully, and i withdrawed my first 50$ ( minimum allowed) on my birthday, 2 months later. Was not so important the value, because was entire transformed in doses of beer. More important was to know that i can make money with that, and i also receive the money that i won.
I was absolutelly facinated about this world, was my secret for a long period, buying with points all the things possible with the fulltilt logo ( i still have most of them ), and playing daily few hours.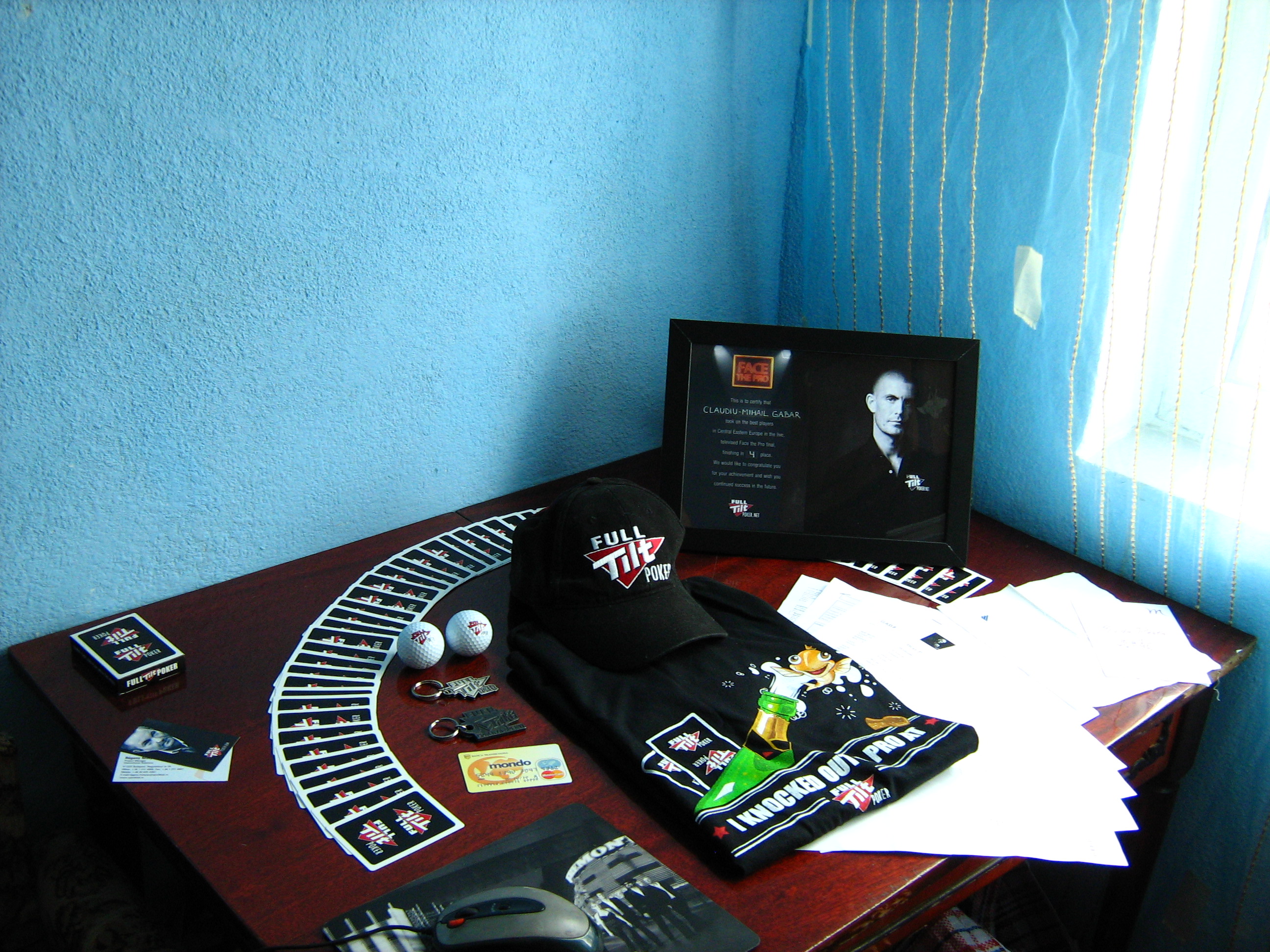 Became my drug!
After some nice winning and constructing nice bankroll ( i still have photos from my best results, i am doing that further with all events that i play :P ), like this: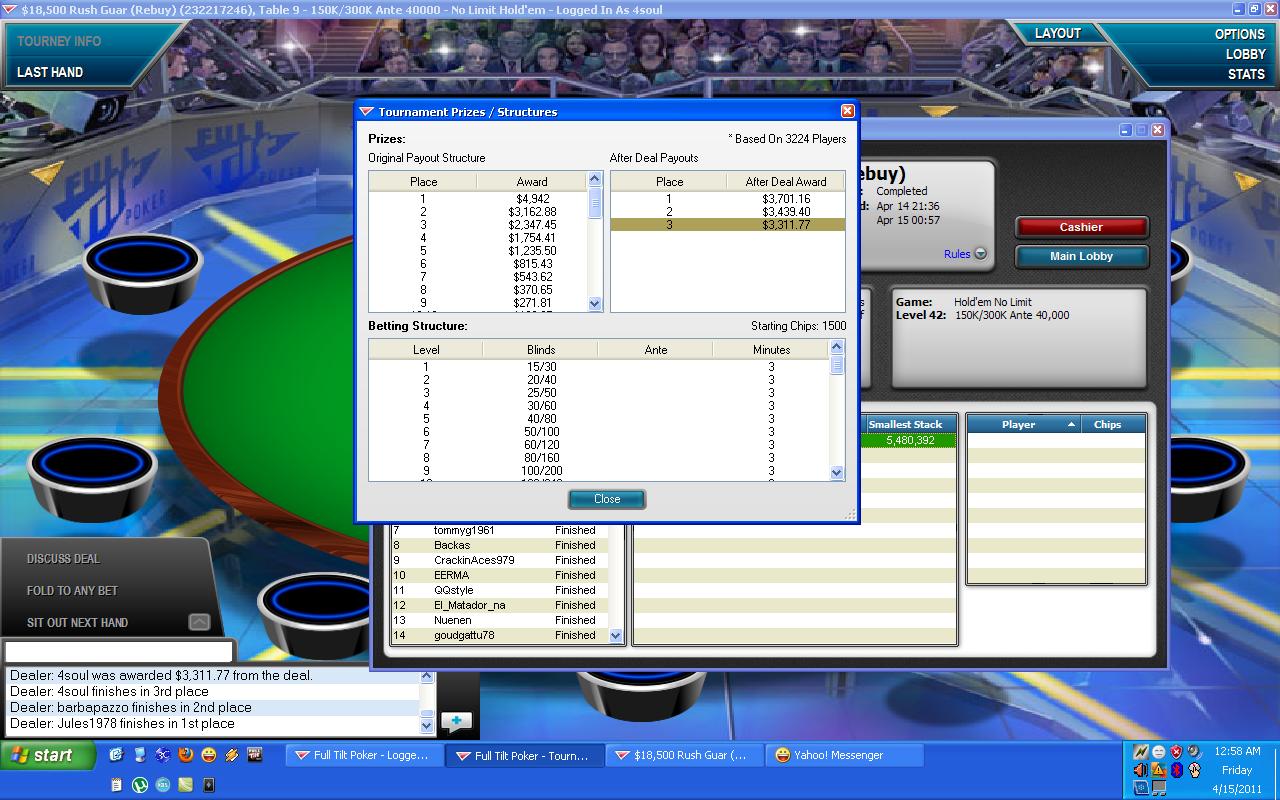 , i tried to qualify on live events. I was qualified into one nice poker show called "Face the Pro", where if i won a SNG with 8 player i can play a HU with a professional poker player. I lost on 4th place, 3betting with AJo into utg open with 99, flop was preety nice KT7....whitout any improvements o the next streets....

About feellings:
1. I had no big live poker experience, but definatelly, i knew few more things then the others....
2. Was my first flight from my life, and was a small one ~15 persons in the aeroplane.
3. Nobody knew that i will be there for few days
4. This show was on TV one month later, when i was home with my parents looking at it.
5. Proud that i represented my country for the first time in my life.
6. From this time further i decided to make carrer in this domain.

But this is another subject for another post

Overall rating of this post: