$60K in Legends of the Week Leaderboards at PartyPoker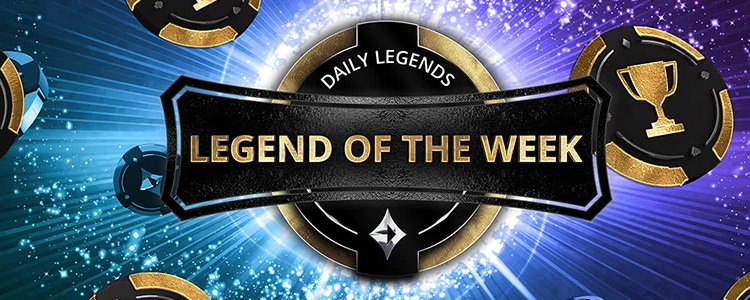 ​
PartyPoker always tries to please and satisfy its players with lucrative offers. This time, the poker room is to launch special Legends of the Week Leaderboards that will be perfect for all users who play Daily Legends tournaments on PartyPoker.
There will be 5 leaderboards in total, and, as you might have guessed, they will be held on a weekly basis. Which one of the leaderboards you enter will depend on the buy-in of the tournament you've played. The best players will share the amount of $60 000 (in tournament tickets).
To enter one of the leaderboards, you must play two particular Daily Legends tournaments and finish both of them in the money. The leaderboards each have 100 prize places; they are divided according to buy-in levels as follows:
| Number of Leaderboard | Buy-in | Event |
| --- | --- | --- |
| 1 | $2.2 | The Double Jab and The Deuce |
| 2 | $5.5 | The Headhunter and The Five Diamond |
| 3 | $11 | The Terminator and The Ocean's |
| 4 | $22 | The Predator and The Clasico |
| 5 | $55 | The Gladiator and The Masters |
Naturally, each leaderboard will have a different prize pool. For instance, for first place on Leaderboard 1, you will receive one ticket to the $111 The One Shot, two tickets to the $150 Daily Legends, and one ticket to the $55 Gladiator.
As far as Leaderboard 3 is concerned, the champion has the opportunity to receive one ticket to The Warrior worth $215, three tickets to the $150 Daily Legends, and one ticket to The 300 event with a $320 buy-in.
For first place on Leaderboard 5, you will be awarded one ticket to the $1 111 High Roller One Shot, one ticket to The Tuesday 500 worth $530 as well as one ticket to The Thursday 500 with the same buy-in ($530), one ticket to The 300 event with a $320 buy-in plus one ticket to The Deepstack event worth $215.
A complete list of prizes for each specific leaderboard can be found on the official website of PartyPoker. Leaderboard points are awarded according to the following formula: Points = 10 x [√n / √ prize place], where n is the number of players in the event.
Important! Please note that if you qualify for one of the Daily Legends tournaments through a satellite, then you will not receive points towards the leaderboard.
The tickets will be credited to your account within 38 hours after each leaderboard closes. Leaderboard scoring period: 00:00 CET - 23:59 CET (Monday to Sunday).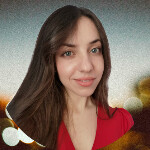 I've been working in the Cardmates team since 2018. Started playing poker the same way most people usually do – socially, with friends and fellow students. I adored those exciting poker nights but never thought my life would be connected with this game, even tangentially.