6 famous poker players banned at PokerStars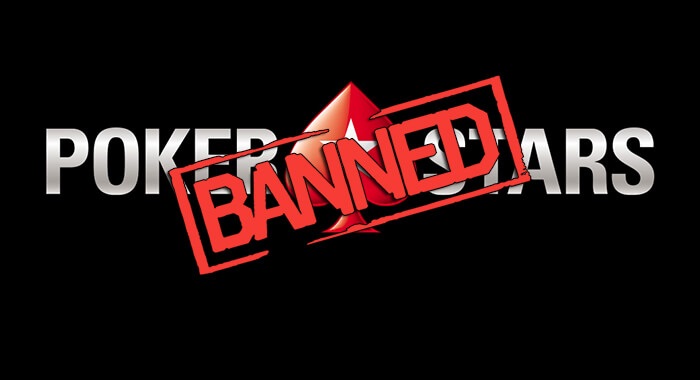 ​
PokerStars policy does not accept multi-accounting, buttoning, bots and any other means of online poker fraud. Not only average players but famous professionals, whose names are well known in the poker community and whose profits are estimated in millions, fall under the wrath of the security service.
Someone made a mistake in his/her youth, someone did it already being a successful player, and others were banned for nothing. We have compiled for you the top 6 poker players banned at PokerStars.
Justin Bonomo
At present, Justin "ZeeJustin" Bonomo is actively playing at PokerStars. At the SCOOP 2016, the poker player won the $2 100 SCOOP-25-H 8-Game ($95 680) and took runner-up in the SCOOP-40-H: $10 300 PLO [6-Max, High Roller] ($266 455), thereby enlarging the list of his most successful tournament appearances online.
But, at the beginning of his career, the guy made a mistake due to which Stars banned him for a long time.
Justin Bonomo declared himself in 2005 when he was 19 years old. He won hundreds of thousands of dollars online at PartyPoker and PokerStars, even without being adult by US standards. The guy had a good reputation in the poker community, but, in just under a year, Justin got banned in both poker rooms, and it had nothing to do with his age.
It was revealed that Bonomo had created several accounts at PokerStars and PartyPoker. In early 2006, he denied this fact, which ruined his reputation, but the player soon confessed and expressed his regret concerning that unpleasant situation. Afterward, Bonomo regained his former glory, and thanks to his excellent performances at the poker table and his good deeds as a man, people forgave Justin's youthful indiscretions. In April 2009, PokerStars unfroze the "ZeeJustin" account.
It's hard to find Bonomo's statistics at Pokerstars in the public domain, but his earnings are clearly measured by the seven-figure amount. In live tournaments, Justin has recorded more than $48.5 million.
Daniel Colman
Another poker professional Daniel "mrgr33n13" Colman has faced similar «youthful indiscretions». The guy, like Bonomo, was accused of multi-counting.
The player later admitted that he was reckless at the age of 18 and did not think about other people, but he was caught and punished. Daniel has learned this lesson for life, and now the guy is a changed man, who has a completely different attitude towards poker.
PokerStars unblocked Colman's account in 2013. After that, he started growing up as a poker player both online and offline. "Mrgr33n13" has proven to be one of the most successful regulars, playing Sit & Go for $1 000. This only motivated him to continue climbing up the limits. In 2014, he earned his first million, having won the Super High Roller Tournament at the EPT Monte Carlo. Later, the player took down the biggest event held as part of the WSOP – The Big One for One Drop worth $1 000 000 and received more than $15.3 million in prize money. Colman's total profit in live tournaments exceeds $28.9 million.
Sorel Mizzi
Unlike Colman and Bonomo, Sorel Mizzi, one of the world's most successful tournament players, hasn't cleaned up his behavior.
10 years ago, in 2007, Sorel bought Full Tilt Poker account from the player, who made a deep run in the event with a million-dollar guarantee. Mizzi continued the game instead of him and was able to become the tournament champion. But, the security service of the poker room found out about the violations and Mizzi, who played on FullTilt under the "Imper1um" nickname and whose total winnings exceeded the mark of $580 000, received a life-long ban there. The prize money was, of course, taken from him and shared among all the event's participants. The poker player himself did not consider the incident to be such a big violation, since he didn't even try to deceive anyone, but later Sorel pleaded his youth and inexperience (he was 18 years old at that time).
A year on, Sorel was accused of multi-accounting at Stars, and his account "Zangbezan24" was banned for three months.
After that, Mizzi was a model poker player who performed without raising suspicion in the PokerStars security service. However, in September 2015, the Canadian tried to take part in the WCOOP from the United States, using VPN and someone else's account. This fact was recorded by the security service of the poker room, and Mizzi was again banned at PokerStars, this time for a few years. In an interview, the poker player admitted that he did not feel guilty about that affair. He tried to cheat, but was caught and this fact upsets him.
Sorel has recorded over $2 800 000 won in online poker tournaments and more than $1 174 000 in live events.
Brian Hastings
In 2015, poker professional Brian Hastings was also caught for using a VPN. He tried to play in the SCOOP tournaments from Florida, using his new account. PokerStars detected this act and blocked the poker player's account, having banned him from playing in the poker room.
Hastings confessed his guilt and explained that his violation was the result of the long-term depression caused by Black Friday events. At first, he rented an apartment in Vancouver, but thereafter returned to the United States and couldn't switch to offline or find an alternative online poker activity that he would love. This prompted him to break the rules of the poker room and led to the ban.
Brian expressed the expectation that American politicians would heed common sense and return online poker to America. It is unknown for what period PokerStars blocked Hastings' account, but late in 2016, the poker player announced his intentions to leave poker and start developing his own project UniTea.
The player's failure in online poker (in 2015) was mitigated by a wonderful performance at the World Series of Poker: he won 2 bracelets, got in the money in the One Drop High Roller for $111 111 and made a deep run in the WSOP Main Event (49th place).
According to GPI, Hasting's tournament winnings, earned while playing under the "Stinger885" nickname, amount to almost $328 000. As for offline, the guy won more than $3 800 000, but his results from another account, which he used to play in the USA (nickname – NoelHayes), are unknown.
Mike McDonald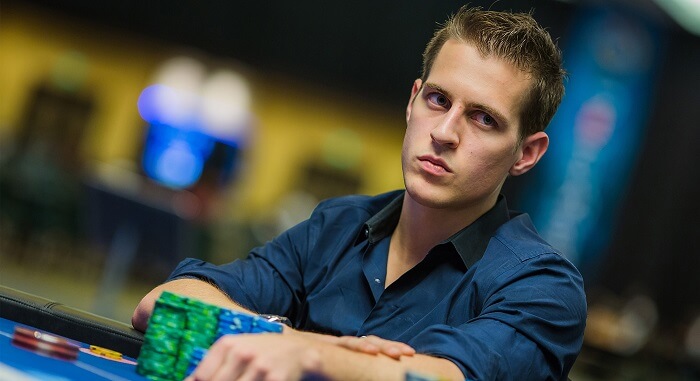 ​
In 2014, PokerStars mistakenly banned game account, which belonged to Canadian high roller Mike "Timex" MacDonald (for a few hours) during the WSOP. Back then, he tweeted a screenshot of his game at PokerStars, stating that he had allegedly decided to relax and play 6-max online. Some Twitter users mutinied, suggesting that Mike was taking a break from playing at the WSOP, which meant he entered the poker room from the USA, and it was forbidden. Someone reported on the violation, and the security service froze the "Timex" account. Shortly after that, it turned out that McDonald had not yet arrived in Las Vegas and was playing in the poker room from Canada. The guy's account was immediately unblocked. McDonald explained the situation on Twitter, having written that someone clearly didn't understand his jokes.
There are more than $2250000 won in online tournaments at PokerStars and over $13.3 million earned in live games on his record.
Feruell
In 2013, Russian high roller Feruell was unexpectedly blocked at PokerStars. He received a lifetime ban, allegedly for buttoning (starting hands and leaving before having to post BB). The poker player immediately wrote about that situation on the English forum 2 + 2 and gipsyteam (Russian poker forum) and came into dispute with Stars in attempting to justify himself. As a result, "Feruell" got the truth: following brief proceedings, Stars unlocked the "jama-dharma" account, and the guy continued to play in the poker room.
According to HighstakesDB, "jama-dharma" profit on high limits at PokerStars (excluding results in tournaments or games at limits below NL$25 / $50) is over $650 000.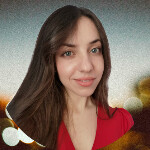 I've been working in the Cardmates team since 2018. Started playing poker the same way most people usually do – socially, with friends and fellow students. I adored those exciting poker nights but never thought my life would be connected with this game, even tangentially.