9 tips to start playing poker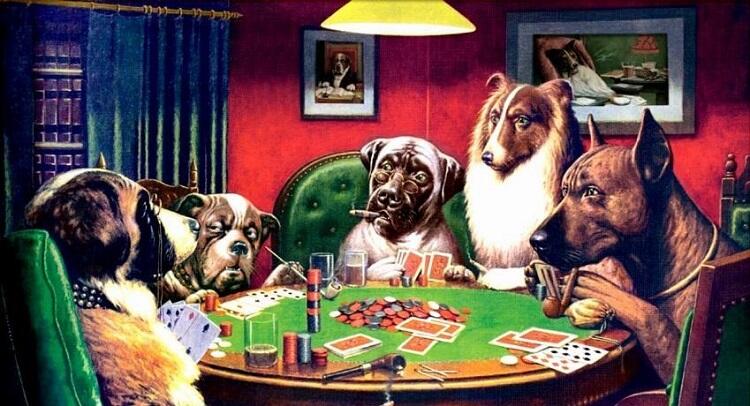 ​
Over the years, many people have been trying to earn huge amounts of money playing major live and online tournaments. But, every poker newbie faces certain difficulties, as he/she doesn't understand where to begin when it comes to studying the game. In this article, we will give you 9 useful poker tips on how to start playing poker.
1. Choose a poker room
If you are just at the start of your poker journey, then the easiest and least painful way for you will be playing online, for example, freerolls and tournaments with low buy-ins. This is an important tip for poker, as you will thus gain a lot of experience, and the bitterness of defeat won't be so harrowing.
Here are some online poker tips to help you learn to play the game. To begin, choose a poker site you want to play at. Most of such sites have game clients, which you can download to your PC or mobile device.
It's best to start with large poker resources that have a big field of players and varieties of poker disciplines and formats.
For example, the Asian poker room GGPoker is quite suitable for beginners, since there are a great number of players ready to fight with you at any time. PokerStars, perhaps, the most famous poker room in the world, remains among the top rooms for novice players.
2. Study the theory
There are many types of poker. To understand, which poker discipline you might like, you need to carefully study all rules of the game formats you've chosen. Even so, poker is not only the theory, but also the practice. Therefore, in addition to theoretical knowledge, you also need hands-on experience to play well.
3. Rid yourself of poker stereotypes
Over the years of its existence, poker game has turned into something greater than just a bunch of rich people sitting at the table, smoking cigars and drinking whiskey. You have to understand that it is not enough now to only bluff or count cards.
A combination of various factors plays a huge role in poker. And if you win any random hand due to pure luck, this does not mean that your opponent, who has a short stack, is unable to double it on a distance, taking advantage of the right moment – when you will be «weak» or inattentive.
4. To start or not to start?
If you aren't patient men (or women) or have a gambling addiction, then playing poker may lead to big and painful losses. In this case, poker won't suit you.
Moreover, with every passing year, it becomes more difficult to find an «easy prey» in poker, therefore, newbies get hurt and disappointed in both themselves and game if they do not achieve the expected results. Every novice player needs to be aware of the fact that the golden age of poker has long gone and take this game very seriously.
5. I'm not a gambler, just love poker
You've probably all heard the phrase «one man, no man». Many poker players spend lots of time alone, sitting in front of a computer screen. Because of this, such people often have difficulties in social life.
Nevertheless, they are actively seeking «supporters» on various poker forums and create communities on social networks. Thanks to communication with the «workmates», you will be able to quickly gain your poker experience. This is also a great opportunity to learn not only from your mistakes, but also from other players' ones.
Among your acquaintances and friends, there will be always those who won't understand your hobby, and who'll try to «heal» you with stories about some guy, who has lost all his property playing card games. However, if these people are close to you, then you need to convince them that you will not give away the shirt off your back just to pay a buy-in for the tournament.
6. Analyze your play
Pursuant to ​texas hold em poker tips, you should work hard on your game off the table. Your mistakes increase your experience, and thanks to it, you'll improve your play. If you don't even see your mistakes, then this will lead to the fact that your progress will significantly slow down.
You can analyze poker hands yourself or use special software such as Holdem Manager or Poker Tracker. When playing at micro limits, you will notice the obvious mistakes of your opponents and take advantage of such situations.
7. Learning is the eye of the mind
Here are top poker tips to improve the quality of your play. First, it's necessary to regularly study all available training materials. Watch streams of strong players, analyze their hand, and you'll soon see the progress.
It is also advisable to watch training videos and online lessons. If you do not want to learn the game independently, then you can sign up for some online poker school or find a poker coach. However, be careful in choosing a poker mentor, in order not to slow down your progress from the very beginning.
8. Be able to stop before it's too late
In poker, it's important not to lose your head. If you feel that your hobby is interfering with your work or personal life, then better limit your play in time or stop playing at all. Sometimes a long-term loss is not only about bad luck, but also about the ability to objectively assess your poker skills and the situation itself. When you feel that you are «haunted» by failures, try to move down in limits or stop playing, at least temporarily. Remember these texas holdem tips to become a strong poker player.
9. Try playing live poker
Most people, who know how to play poker, have acquainted with the game playing live. Online poker is often boring and monotonous, but the same cannot be said for live poker. Thus, live poker tournament tips may come in handy. If you don't have enough money for buy-ins and travels to major poker series, then you can just play live poker with friends at home.
Such events will allow you to become revived and positive about playing online. But, keep in mind that the main thing is that the organizer of your «home tournament» shouldn't derive income from this event, otherwise, the game will be considered an illegal one.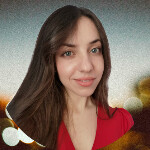 I've been working in the Cardmates team since 2018. Started playing poker the same way most people usually do – socially, with friends and fellow students. I adored those exciting poker nights but never thought my life would be connected with this game, even tangentially.