A sudden week off. Back in life again)

I've been missing for over a week I guess 😒 And now I'm kind of back to normal. It's all the fault of these human weaknesses. Not the best side of my life, and I would get rid of it, but I think learning to play poker will be easier, though...) Okay, a sudden celebration of insanity hit me, and I backed up the whole thing with poker, which is it was really terrible shit. I'll write to U about it later. In the meantime, there will be a game, the poker that I had during this time, I will try to make it interesting for U)
Once, I was playing and I felt weak in front of other players, and I fell into a tilt, today I will not write because of what. I'll write what happened next) Then there were hyper-turbo heads-up SnG for 7 bucks, I love this shit, especially in this mood 😫 Well, I quickly came up with a strategy for the game and started winning them, let's see how it was: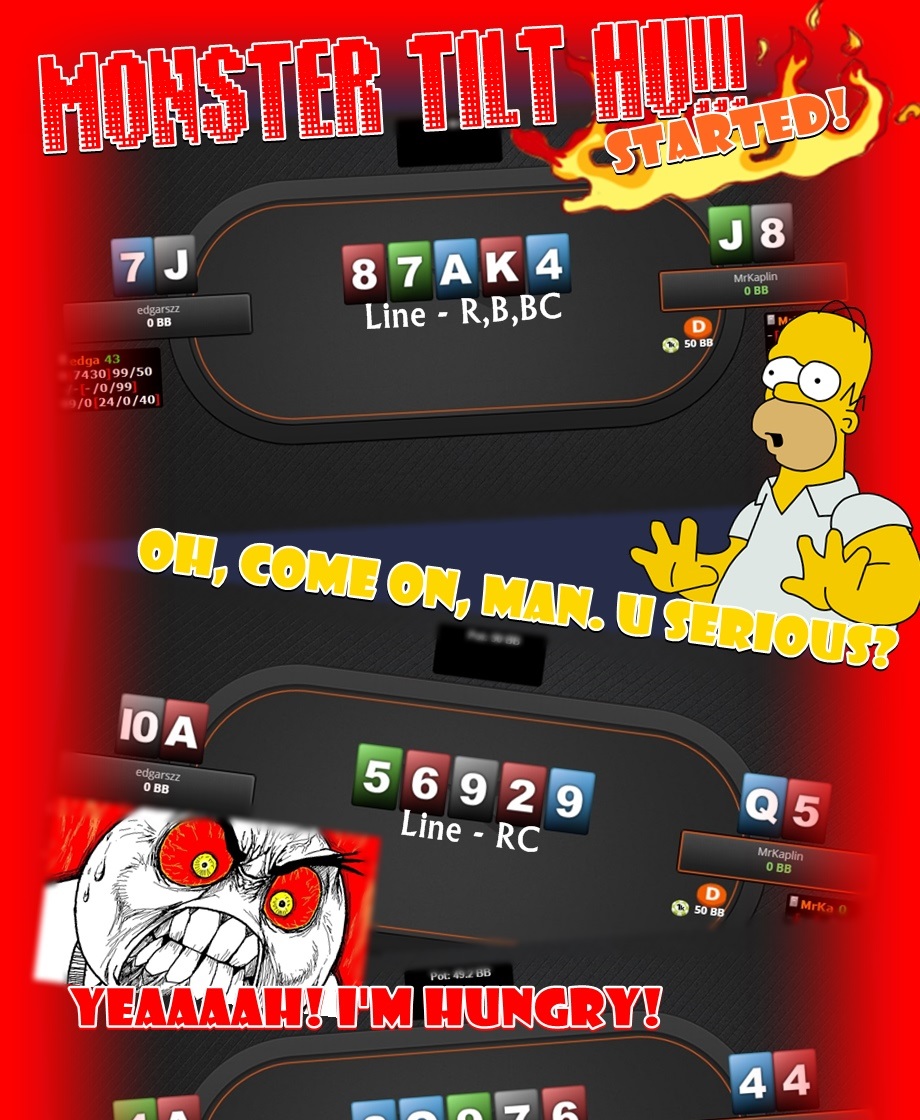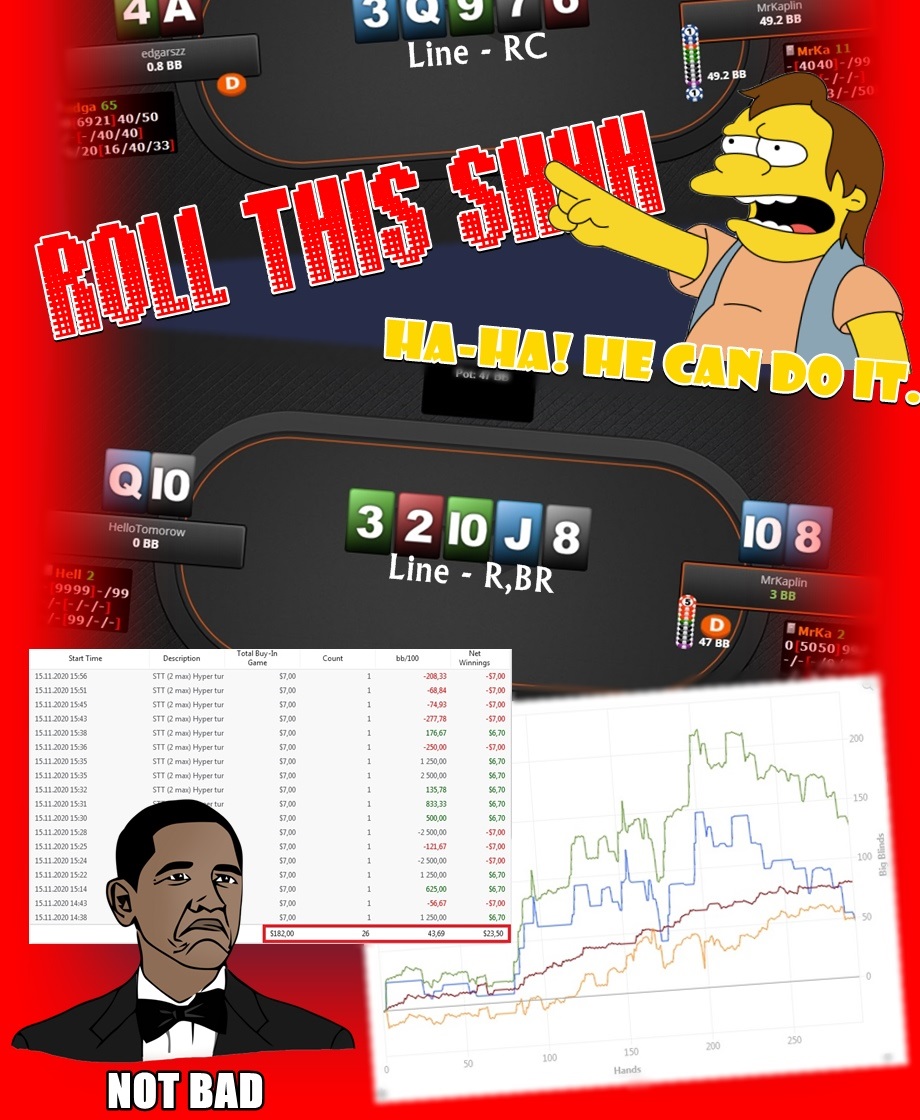 I was a bad player that day, although I heard that in such games, any two cards are played, and maybe I was lucky so) lol) I consider myself a loser, but I came out of the water dry. Yes, I stopped in time, probably because I was tired of running the damn chips back and forth) In general, I already had a similar experience of the game, but each time I played the limits higher and higher, but I had a lock limit) Now I'm lucky so! heh) But U will find out later that this is not the case in my next posts. I will try to describe in them a lot of things that slow me down, and this is only half poker) I was lucky with that... Yeah. Okay, bye guys 😉

Read also
Sudden day off...
How are U feeling, how are U doing? Yesterday I completely relaxed and did not play a long session, in general, initially I did not want to play, I did a long post and missed all...