Aces Races at RIO Poker: extra 25% rakeback every day

​
Run It Once Poker offers the Aces Races promo, which will be attractive to all poker players, especially those who love Aces. According to the promo, players are able to get an additional 25% rakeback by getting pocket aces.
Aces Races details
RIO Poker players have the opportunity to daily get an extra 25% rakeback if they have aces. In Hold'em, you need to get aces as your pocket cards, and as for Omaha, these have to be double-suited aces. Note that this has to be repeated three times in total. Also, a minimum of 3 players must participate in the hand.
If you are dealt the specified hand a total of 3 times a day, then you will get 25% rakeback.
Suitable hands
In Hold'em, it's necessary for a player to be dealt pocket aces of any suit. In Omaha, it's required that two other hole cards match (in suits) of the pair of aces you've received.
Example:
If you get an ace of spades and an ace of clubs in Omaha, then the other two hole cards must be of these suits as well, for example, nine of spades and ten of clubs.
Players will receive rakeback within 72 hours after the end of the game day.
Terms and conditions
This promotion is limited in time. It begins on May 18 and ends on May 24.
The game day is considered the time from 00:00 to 23:59 (UTC).
There must be a minimum of three players in the hand.
Rakeback is credited within 72 hours.
Only to 6-max cash tables are suitable for the given promo.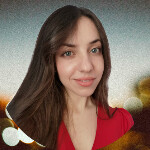 Cardmates journalist, news editor and translator since 2018. Specialization: poker news and review of events.