Active waiting lists at PokerStars: how does it work?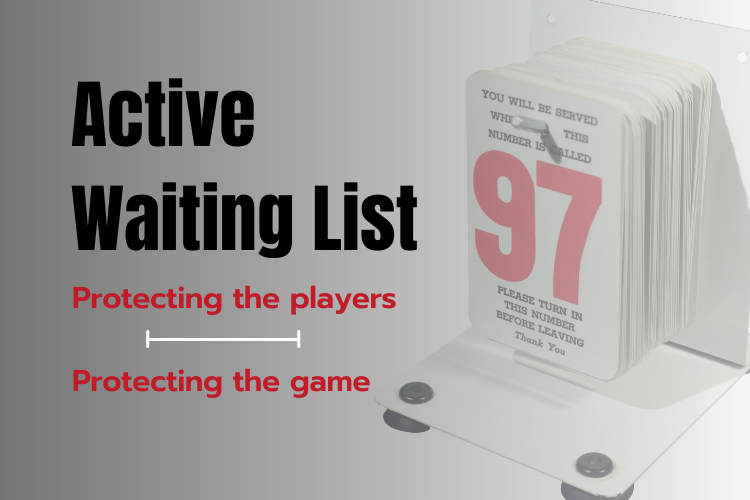 ​
On September 28, PokerStars updated its game client and introduced a new feature – active waiting lists. Stars themselves declare that their task is to make the game fairer and more comfortable for the majority of players.
PokerStars created this new feature to "combat predatory behavior and level the playing field". This is accomplished by making it more difficult for some players to seek weak recreational poker players.
Stars also expect that the active waiting list will have other positive effects on the poker community, as it will reduce the time that players spend waiting for a seat and increase the number of games running.
How does the active waiting list work?
The main idea of active waiting tables: instead of waiting for a vacated seat, those who wait - form a secondary game. These players are seated at a separate table and have to make poker actions to be eligible for a seat in the main game.
Read also: PokerStars founder will pay $30 000 fine for "Black Friday" events
Thus, players who want to join a certain table must actively play at the «cloned» table (in terms of stakes and type).
It means that eligibility to join the main table will not depend on whether or not you are the first on the waiting list. When a seat becomes available at the table of your choice, there will be a draw between all the waiting players who want to join that very table, and one of them will be offered a seat.
The draw is designed to favor players who have played longer on their waiting table, which provides an incentive to be at the top of the list.
Changes to the rules of playing at PokerStars
In addition to new waiting lists, the game rules on Stars have changed. They relate to the three following points:
The poker room may occasionally request the necessary documents for verification. Earlier, one identity check was enough, but now, there can be a few checks, depending on the situation.
If you are credited with a win by mistake, then the room has the right to freeze your account and cancel the withdrawal of this money. If you manage to withdraw the funds, then that amount will be your debt. In this case, PokerStars is ready to litigate in accordance with applicable legislation.
PokerStars can charge a fee from accounts that have been inactive for 30 months.