AFTER MY BITCOIN SLEEP! Session #16 = 1. First 1K$!!!!
Unbelieve! i gain my first 1K$ bankroll today!
My challenge run before Christmass with few days starting from 50$ and now we have 20 deposits :)!
There are ~35days, and it's a lot of work.
Looking behind the poker, it was a really hard period for me generally:
1. I've changed my job from 70% contract, to 100%, and better paid. Of course, were some new things to learn and practice, and more time at work spending. Were days when i was back at home after 12 hours. But that wasn't stop me to gain my limits in this poker challenge, which became a part of my life. The life and bills are so equilibrated, that life become a "circle routine monthly activity". Was so tired most of the time. Big thanks to my wife, she is a wonderfull wife and mother.

2. I am suprised how the human body react of shifts. It was a big advantage for me working at night, because in breaks and when i was eating i could play some cash hands in the american normal poker time on the poker room, when most of the players are active.
3. I must be aware, because my bankroll was so volatile in this period, and having not so much time for big sessions helped me do no emply so deep in some cash actions, which could cost me expensive.
4. The stress at the low bankroll was gross! Im glad that i was super lucky and won big in this time.
5. I wil share with you the graphic for entire 16 session :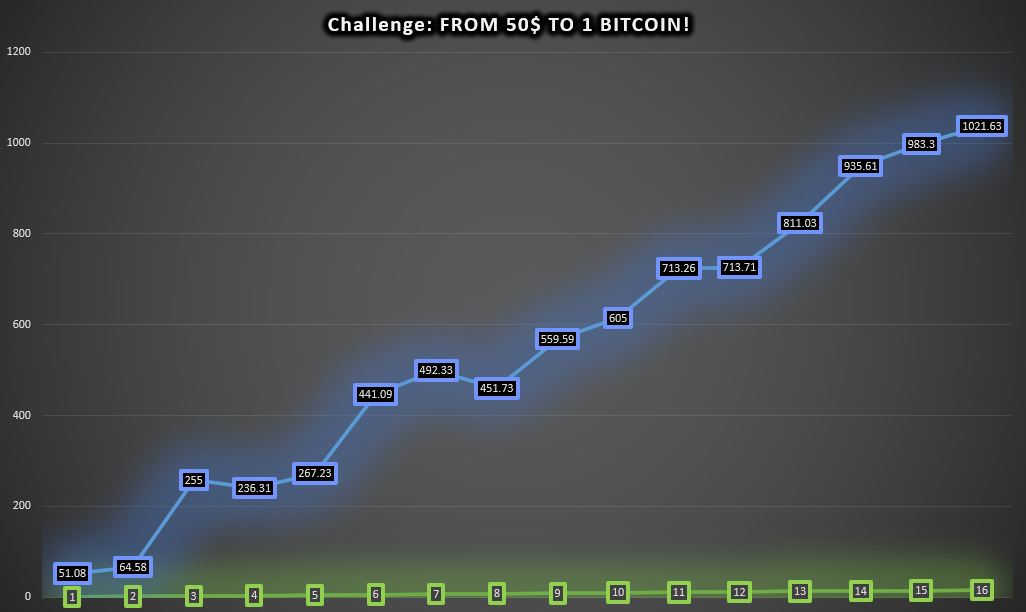 As you can see, if there were some fluctuations in my bankroll, in the same time i earned eventually mtts from session that recovered the cash looses. This was a good month! Let's see the last session :

I was qualified into the 300$ Monthly freeroll, where i cashed on 7th 15$, after a mistake, calling to a regular half stack with ATo, he had AKo.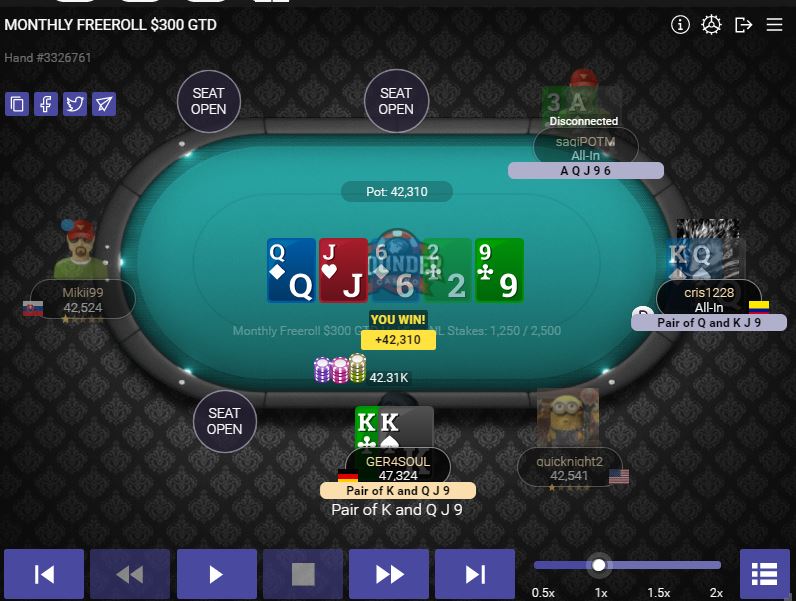 This was one of the best hands from mtt, put me on top positions at final table.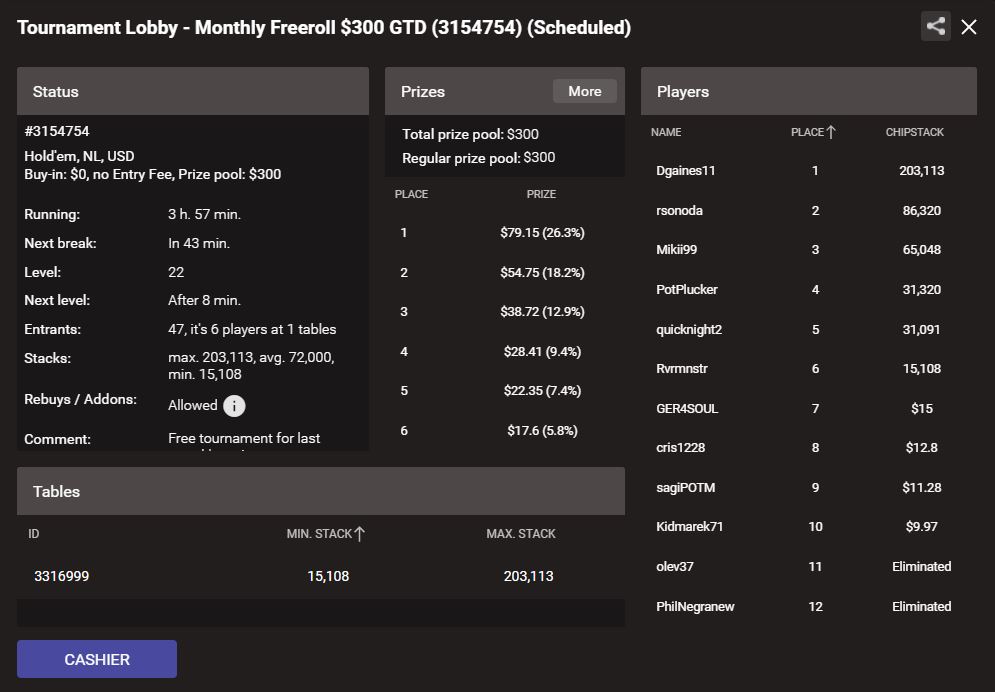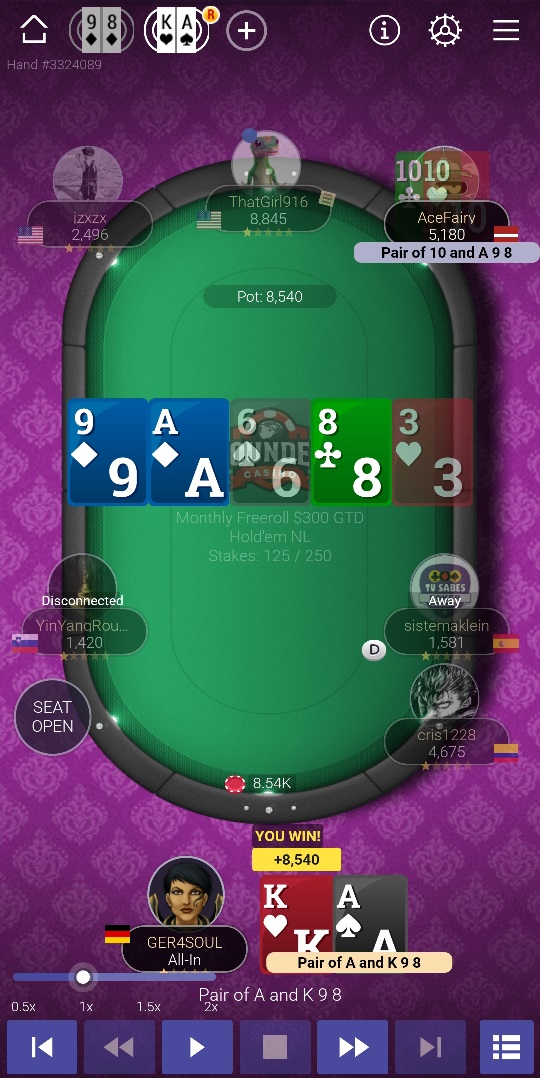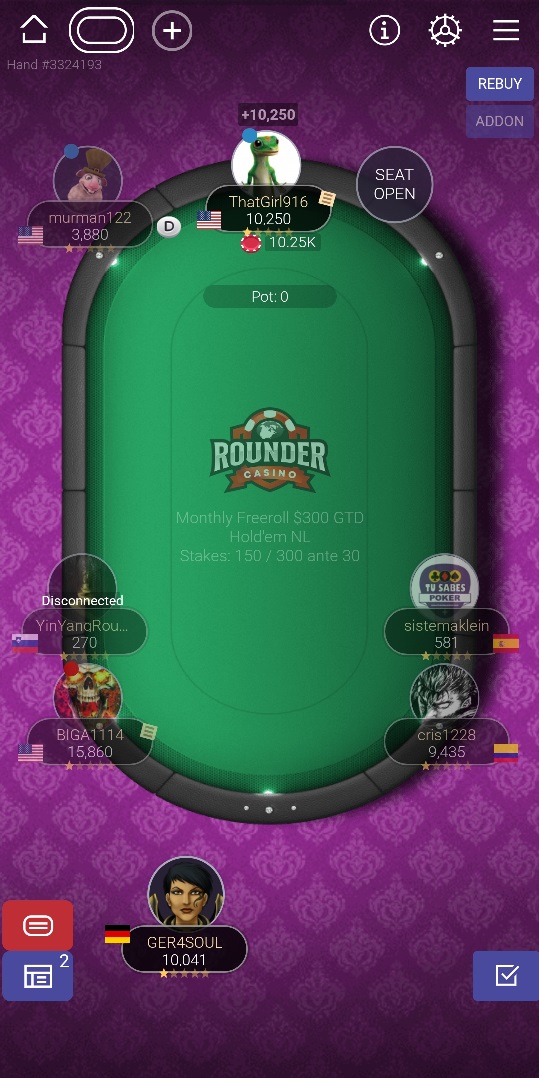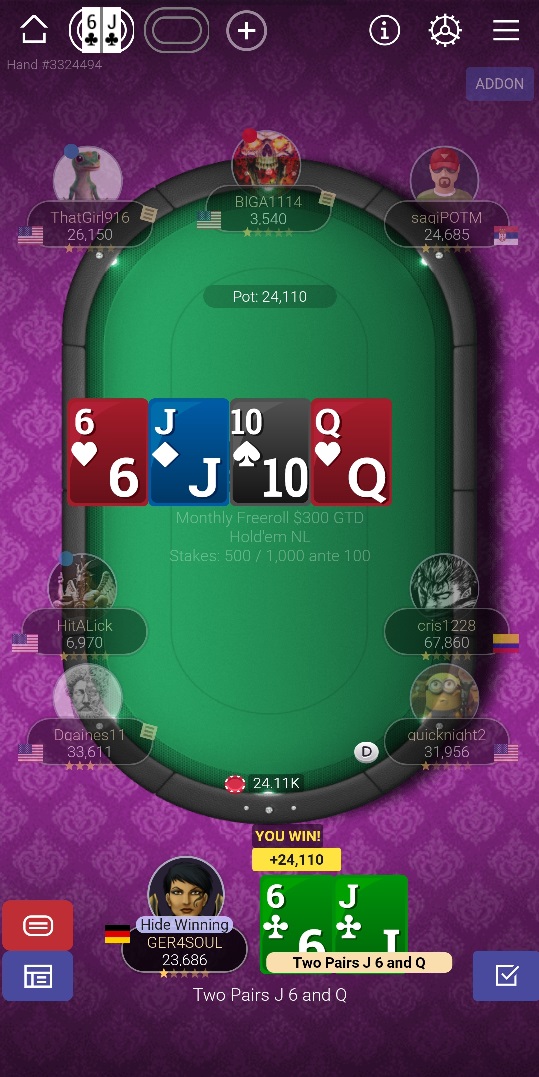 In entire mtt was decent in stack.

This was a hand that i played it really good, but i was shure i will lose on river if i receive a call. He had 100% AJ!
After some cash 5-cards omaha-hi i reached this bankroll: 1021.63$ ,and i an so proud of that!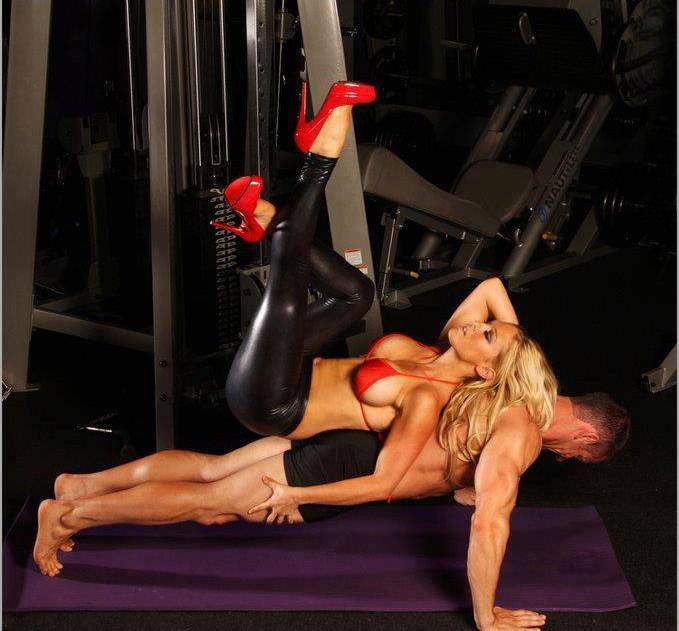 Look it up always! Don't stop!

Overall rating of this post: