AFTER MY BITCOIN SLEEP! Session #18 = Burning brain!
Hey guys!
Session nr.18 was the one!
Probably you asked me why i am always up after every session??? It's right, i was mentally prepaired before every session, even if i was tired. BUT, when your day putting you in difficulties in all domains (family, work, plans that doesnt work good), you must stay away from some poker sessions, because these will not have a good final!
The session with number 18, was the biggest downswing from entire challenge untill now. WHy? SImply mistakes, usually most of them knew, but the tentations and stress made me going deep in the steaming session!
Normally, when i lost 2-3 buyins at NL25$, i simply stop and register in some mtts, or waiting for tomorrow.
In this one, i asked myself if i am suck a bag player that i cannot defeat one of the best players on cash from this poker room?! Bad question, because it will be a 50-50 battle, and the luck somethimes put one of those in a positive ways! Thats what i happened playing 3-4 hours with a nice poker players , that i used to play before, with tenditions of "hit and run" :D. My bad. After 2 hands (more than 100$ pot, when he was rivered) i pushed few hands on NL50 with bad results ( again, the same player rivered).
I didnt saved so many hands, because i was focused to badbeat him, wihich is not my personal style, but i wanted to do that so hard!
I will share only the good hands, but the pots were "small" in comparation with the ones that i lost on river!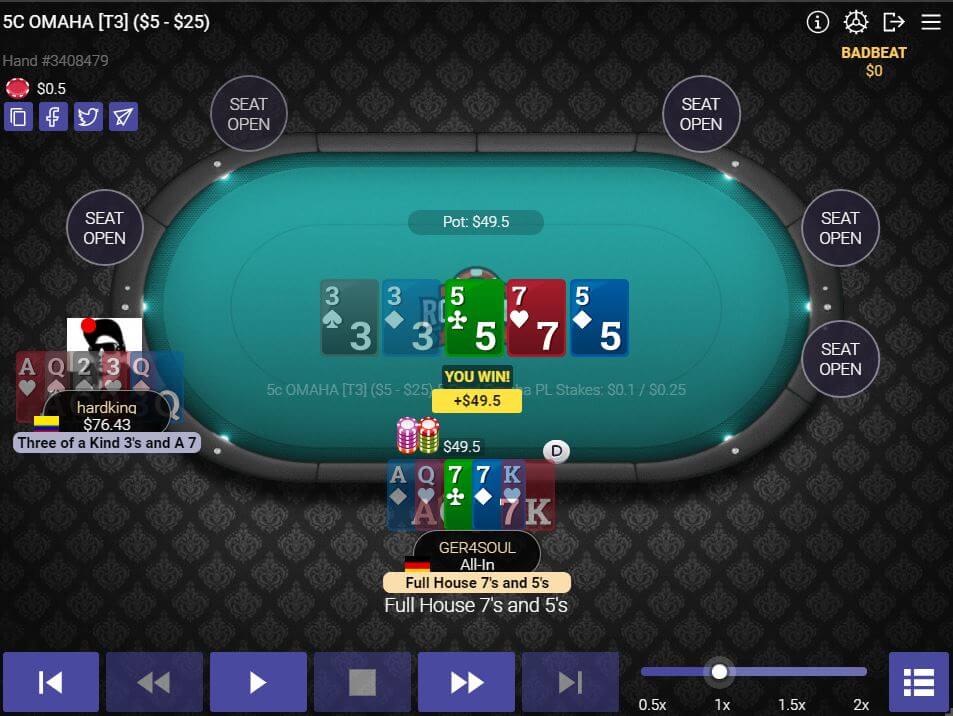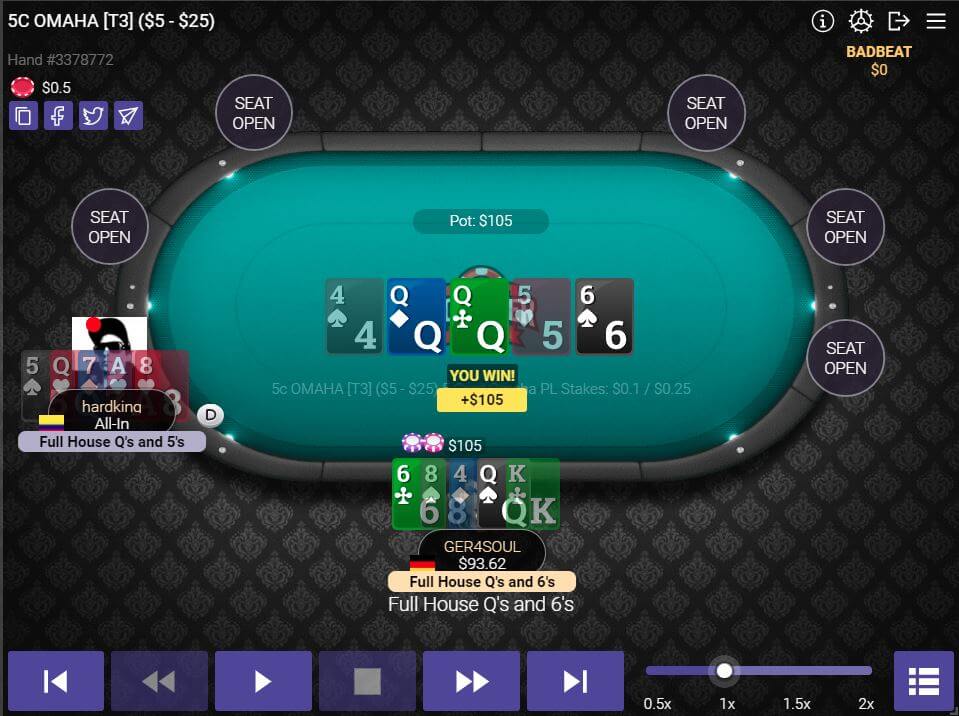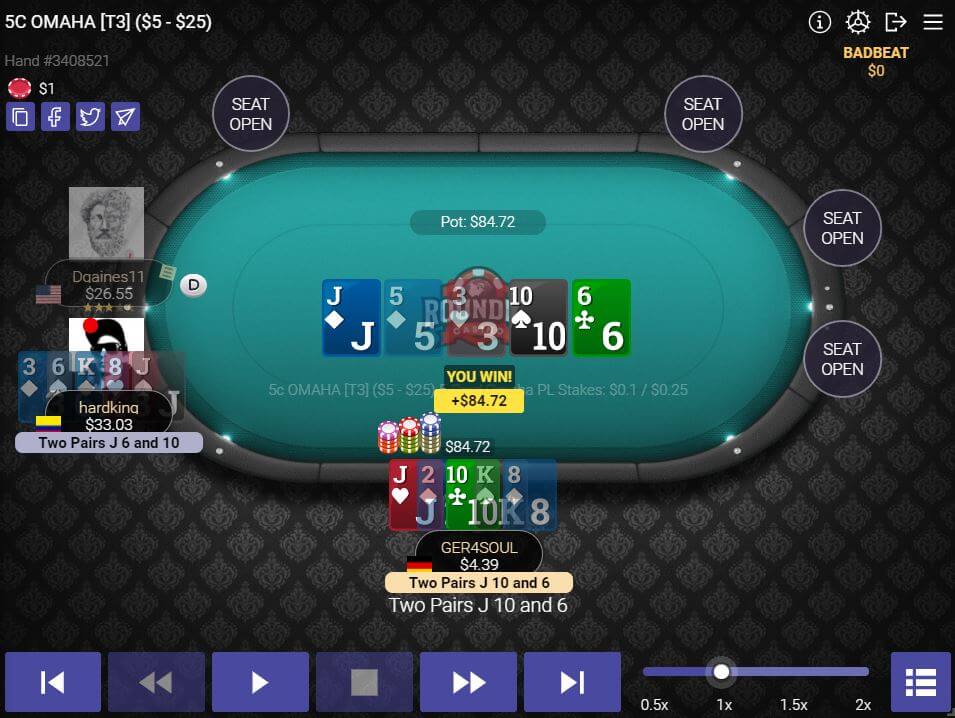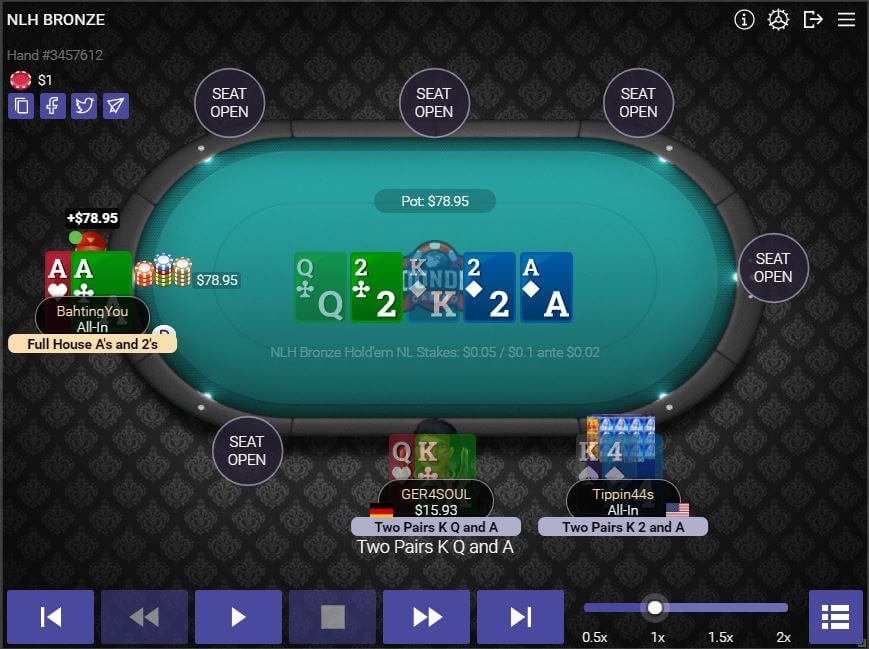 After the session i was fine, i was going on sleep, but the next day i put myself lots of questions! The answer was my normal reaction:
"You must fight to survive, not to defeat someone! You have a challenge, not a battle. The final result is the most important. I don't want to affect that my relations (with my wife, child, friends-that ones they don't wear mask when i am talking with...), or influence in some why my thinking or my happiness when i am prepaired for another session! This is poker! 30% is gone now! That could be a downswing after days or weeks, but after a session, its only a mistake. We have enought bankroll going further, and stop playing like a child! You're a father!"
It is the last time when i intend to play long cash sessions. Mtts are my target and we have enought! Oh....of maybe some hit and runs, or try the new players (that i don't know them nickname).
Bankroll : 787$, monthly ticket 1k$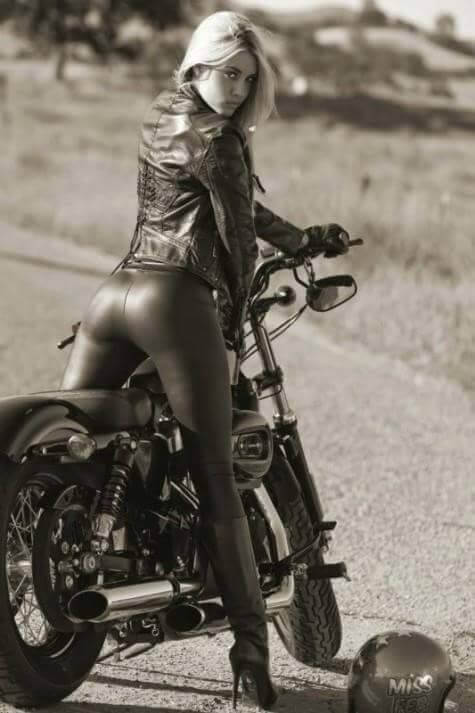 GL at the tables! Go slow!

Overall rating of this post: