AFTER MY BITCOIN SLEEP! Session #23 = If you have money that you don't need NOW, DO THIS!
Do you remember my post of now few months about 888 investing? It was fast 200 p and now is: 406,2 p!!!!!!
So, i will come with another advice. One crypto: Cardano! You can find it on the most commun wallets. RIght now had a value of 1.2$, but in future, and i think untill June, it will be more than 2$ for shure. Lots of intelligent contracts waiting for this crypto. On the top 100, now is on top 5, and it use a beatable fee and a new version of transactions 2.0, which makes it quicker.
If you have to buy 1000 coins, whould be a good investition. Trust in me, you will see the big results!

Let;s go back at my session nr.23. After an error, i couldn't post it yesterday, how was planned...But no worries, i still have the photo results, and i have my words with me :).
There were the main results: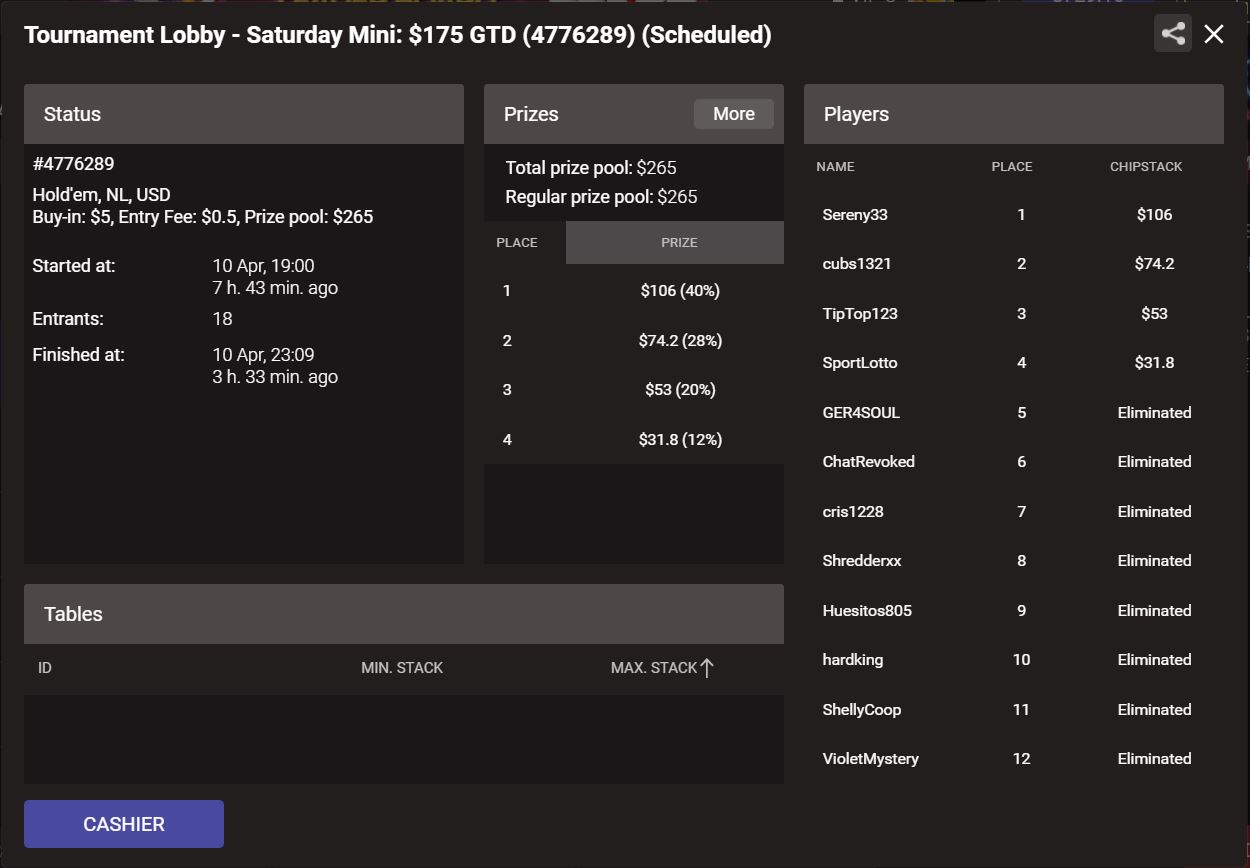 Let's start with a bubble....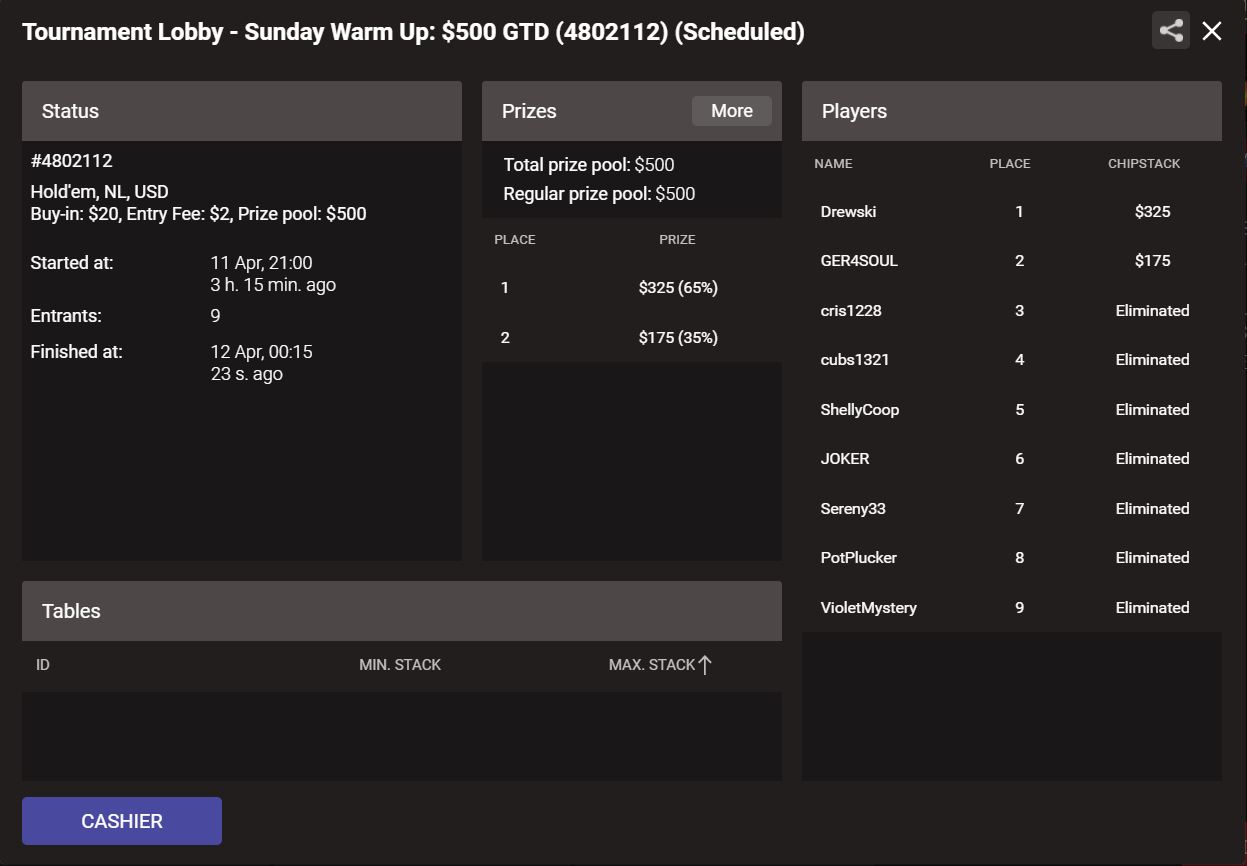 In this mtt was a hard game in the last 3 players, i fold lot's of good hands, but with the sacrifice of loosing the 1st place. it was 4/1 on chips, and i couldnt fold pair of TT on the QJ4 flop. No problem, still in graphics, was a session with 6 tournaments.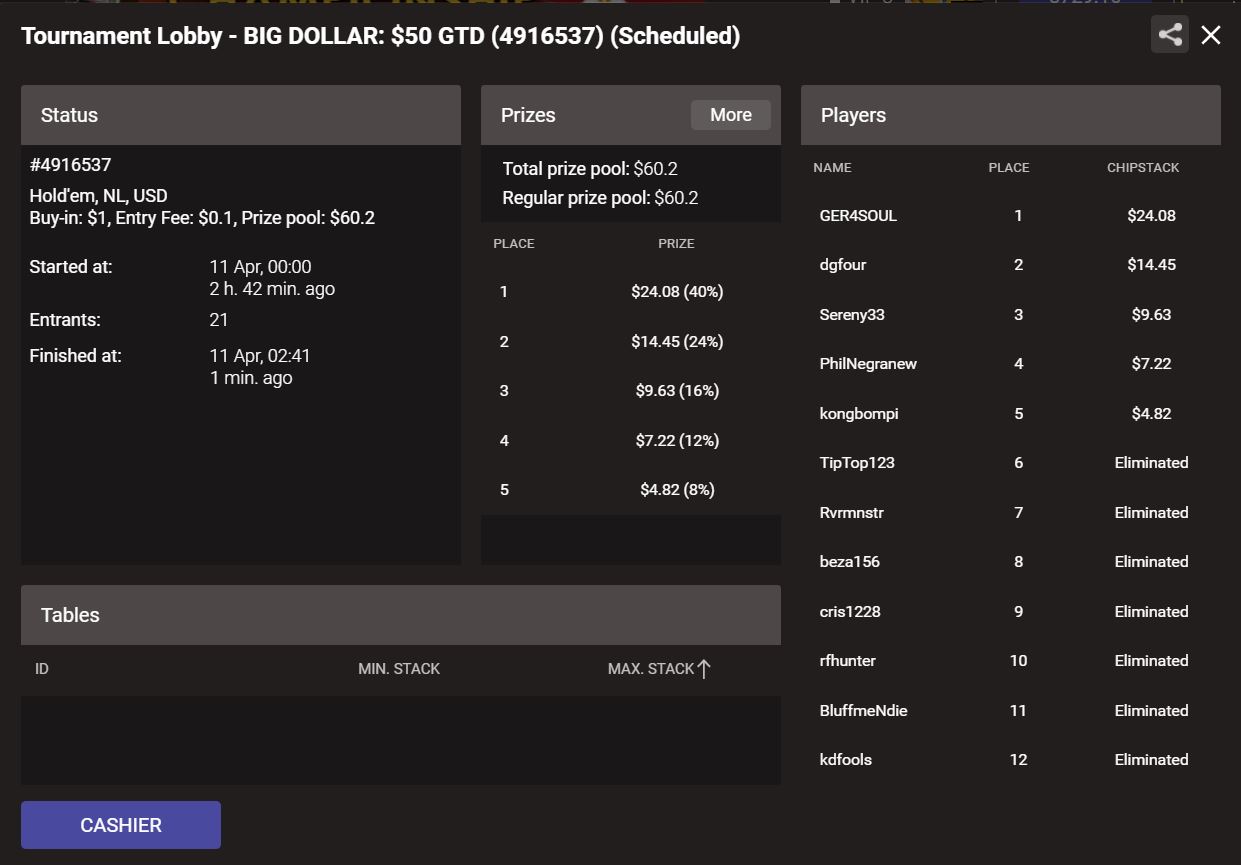 This was the best result: nr1. looks nice even if was on short stackes mtt.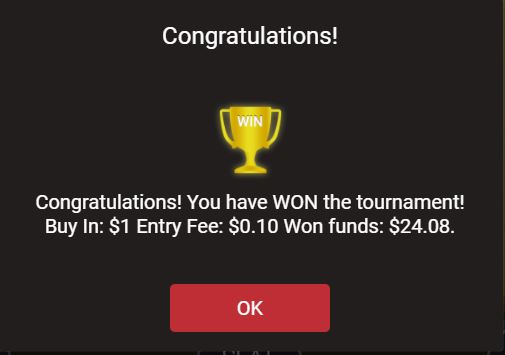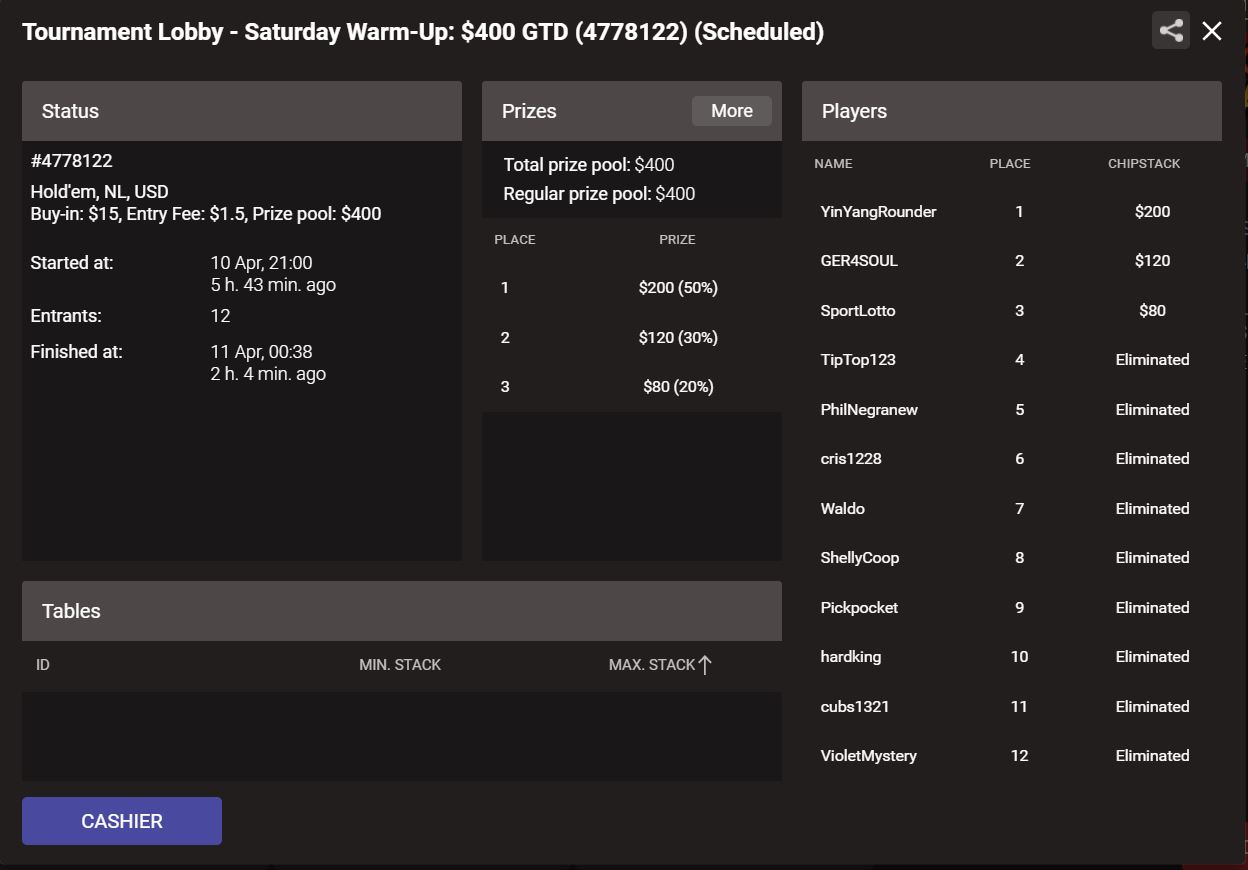 When u're gambling too much, you're chanses for 1st place is decreased!
This was the main reason that i changed my intention to invest than to wait for the big time: reaching a bitcoin bankroll.
The biggest buyin on this poker room is 55$ and this is only Sundays, the rest mtts from the week are maximum on 33$ buyin. Which can let me being confident with a 500$ bankroll.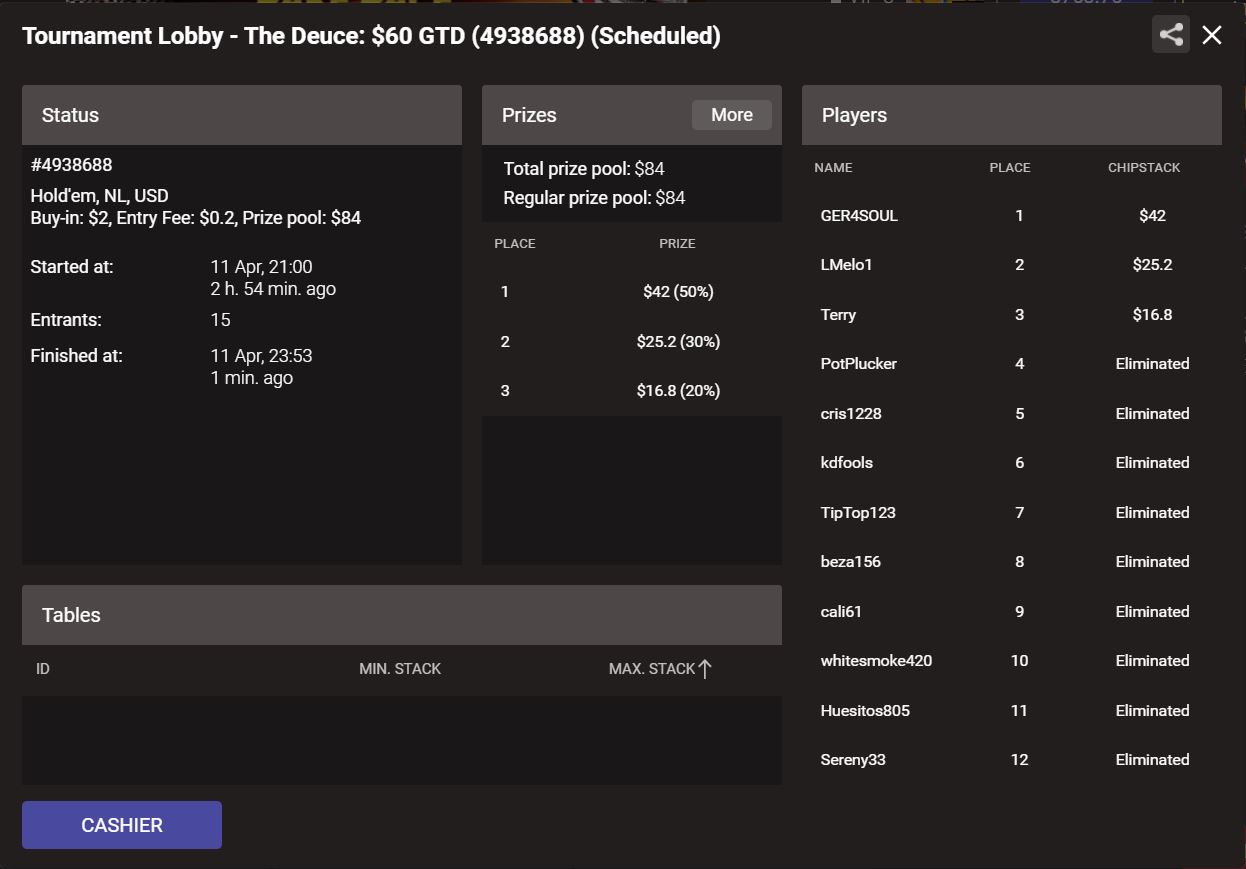 Some hands from cash: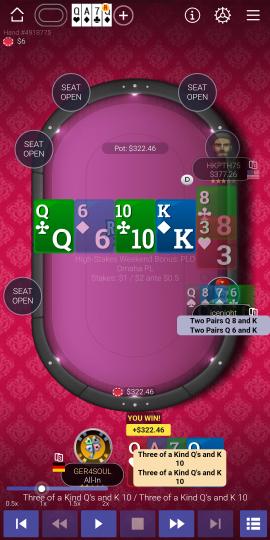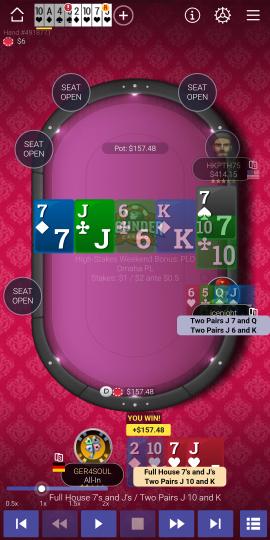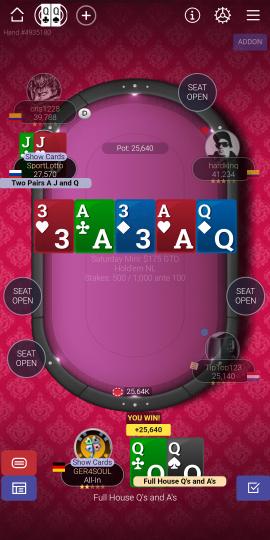 Bankroll (in total) : 2643,28$
Have a nice day! And work for a better future!
Read also
Reinvest and remain a winner!
Most of us playing poker for secondary incomes and that makes us dreaming to have some things that are not "totally necesarry" in our lives, but we want and like to have. In the l...