Allen Chang won his second WSOP Online 2021 bracelet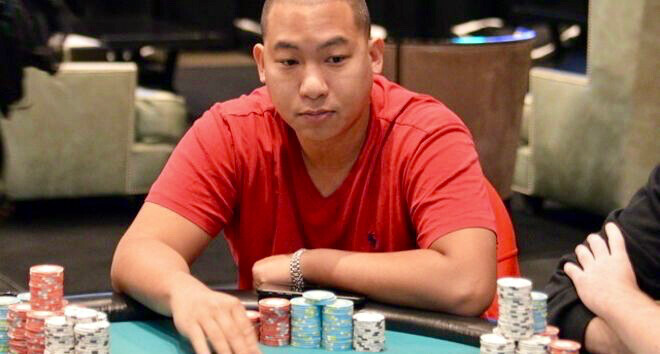 ​The first non-Holdem event on the 2021 WSOP schedule took place on Friday. This issue is about Omaha Hi-Lo tournament with $600 buy-in. The event collected 498 participants and the prize pool reached the mark of $269 000.
After more than 11 hours of play in heads-up against Edwin "YungFlipWell" Roman, Allen Chang won his second WSOP bracelet and $61 394 of prize money. The time period between the winning of his first and second WSOP bracelet is a year and ten days. In total, Allen won $215 567 in live tournaments throughout his career.
Now, let's get back to the course of the game. After Mike "Mkspresident" Shin left the game on the bubble stage and finished in the 73rd place, the elimination of participants was steadily, including the WSOP bracelet winner Ryan "joeyisamush" Depaulo (49th place and $1 103), David "dwpoker" Williams (37th place and $1 237) and Nathan "surfbum" Gamble (31st place and $1 398).
Read also: WSOP.com raffled another gold bracelet
Six players entered the final table and Andrew "WATCHGUY42" Lichtenberger became the first to leave the event. A few hands later, Chang continued to beat his rivals and eliminated Chris "pdx2nyc" Leslie-Hynan in the 5th place. It is also worth noting another "victim" of Allen Chang, namely Ryan "Santasbzack2" Stoker, who finished third with a payout of $26 000. As for heads-up, Chang got the majority of chips and soon earned his second WSOP bracelet.
Results of 2021 WSOP Event #16 Final Table
Allen "Acnyc718" Chang – $61 000
Edwin "YungFlipWell" Roman – $38 000
Ryan "Santasbzack2" Stoker – $26 000
"PiggyBear" – $18 000
Chris "pdx2nyc" Leslie-Hynan – $13 000
Andrew "WATCHGUY42" Lichtenberger – $9 000