American wins $545 000 jackpot playing Ultimate Texas Hold'Em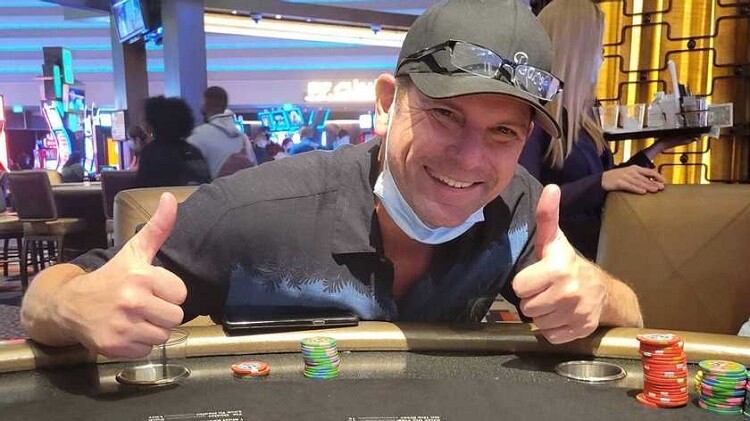 Sometimes poker players manage to win large prize money with the minimum of effort. For example, Pennsylvania man Scott Long who, a week ago, earned $545,000 at the cash table within just one hour.
The thing is, Scott won a progressive mega jackpot after he hit a royal flush, playing cash at Planet Hollywood Casino.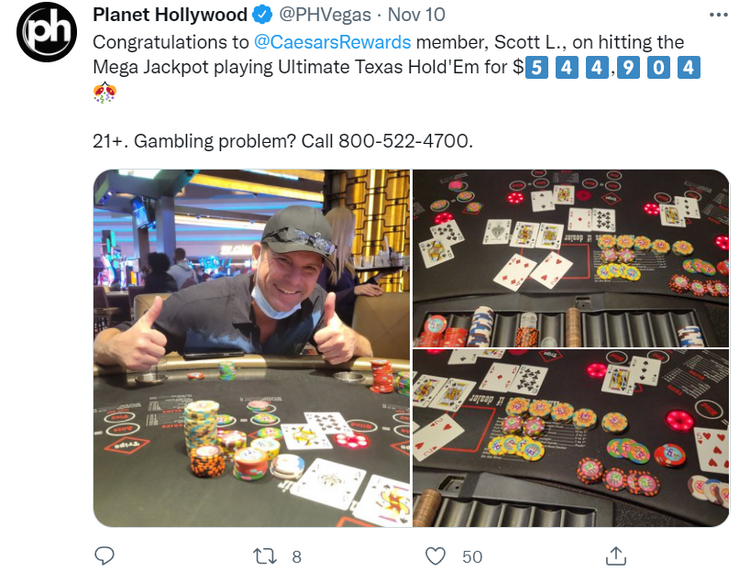 ​
The American was visiting the casino with his friends. Hitting the best of all possible poker combinations, Long first couldn't believe his eyes but quickly realized that he had won a massive cash reward.
Read also: The American won $1 100 000 jackpot in Tropicana casino
According to the poker player, he is going to spend the winnings to cover his mortgage, as well as college tuition. And, while staying in Las Vegas, Scott plans to have some fun with his friends, of course.