An unfortunate trip to Cambodia
Hi guys! I decided to share with you the story that happened to me about 10 years ago. It is connected with my two hobbies: poker and travel.
So, I was young and single, I loved to travel, and only found out what was couchsurfing. If anyone does not know, this is a service where you can receive guests from other countries at home, or stay with other members of the community. All this for free.
At that time I played actively in poker, it was fifty at Pokerstars, the limits are quite high (up to $ 500 buy-in), and decided that it was time to unwind.
I chose the country of Cambodia as my goal, but direct flights were quite expensive and inconvenient, and I traveled as budget as possible. So I decided to fly to Bangkok, stay there a couple of days and from there go to Cambodia. In Cambodia, I was attracted by the unknown and ancient architecture. In particular, Angkor Wat in Siem Reap.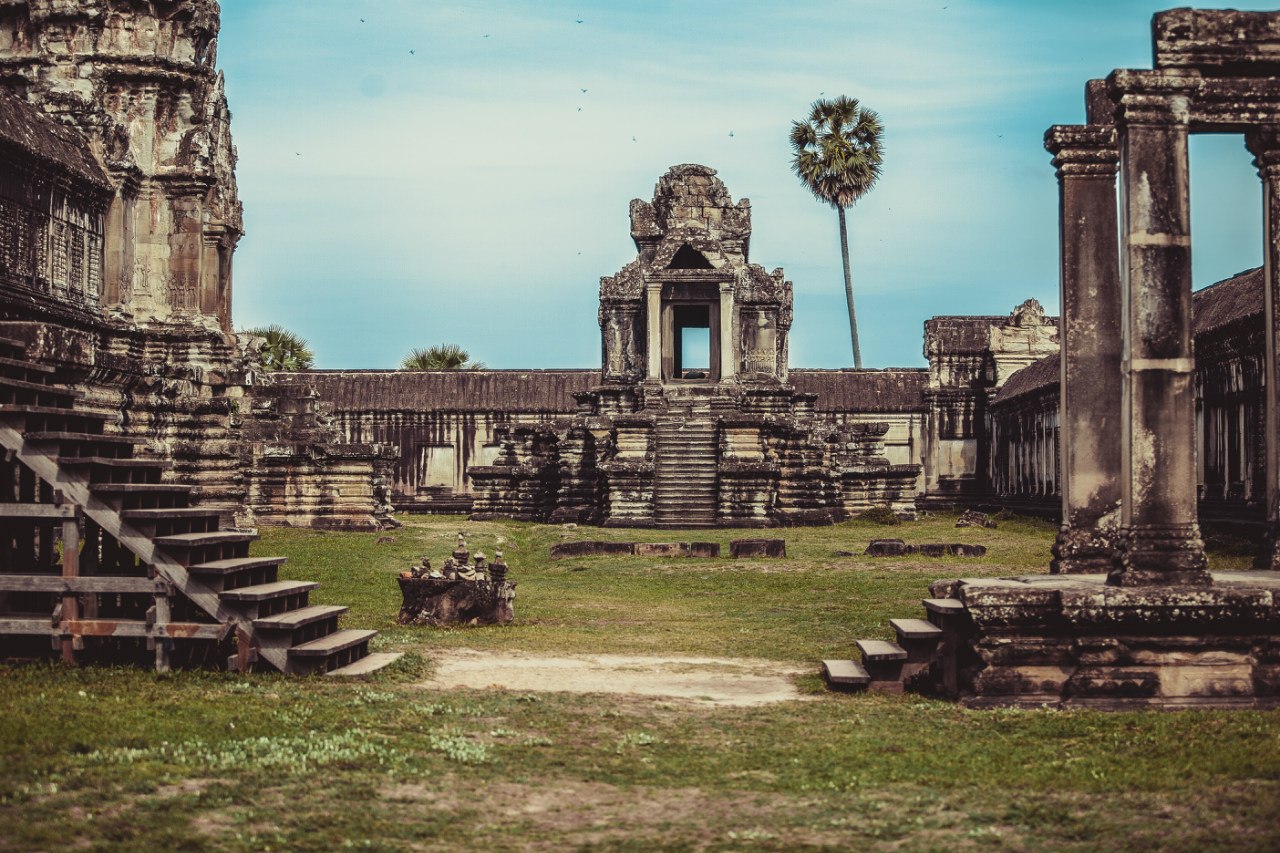 I filed a couple of applications at Couchsurfing, and the girl agreed to accept me. A great option, I thought, she will show me the city, and there is an overnight stay. She promised to shelter me for 2 nights, then, as I said, I planned to buy a bus ticket to the border city with Cambodia.
And so, day X arrived, I flew to Bangkok, everything went wrong from the very beginning, I flew in early in the morning, wrote to the girl who was supposed to receive me. She asked to wait until 4 p.m. Okay, with a backpack, not slept, I wandered around the city for half a day (well, as in the city, in the shopping center, I didn't know where to go, the city wasn't for walks at all), had a snack and came to the cafe to meet the host.
"Hello" - I tell her.
"Hello" she replies, but I immediately noticed a note of irritability in her voice Well, I think, after work, she is probably tired.
"Let's go, I'm on a motorbike, I'll give you a ride," she suggested. In 5 minutes, we were in her flat.
Before that, I thought that couchserfers are a poor part of the population who cannot afford to travel normally while renting a house. Although I had such an opportunity, I did not rank myself as a typical couchsurfer. Entering her apartment I saw a chic, spacious, beautifully decorated room. For a couple of years after that, I used couchsurfing many times, and I realized that mainly couchsurfers use this community not for financial gain, but because traveling this way is much more interesting. They will show you the city, the sights, feed, drink introduce friends, etc.
I found she was renting an apartment with a friend, and 2 girls from Germany were already visiting her. But she found a place for me too.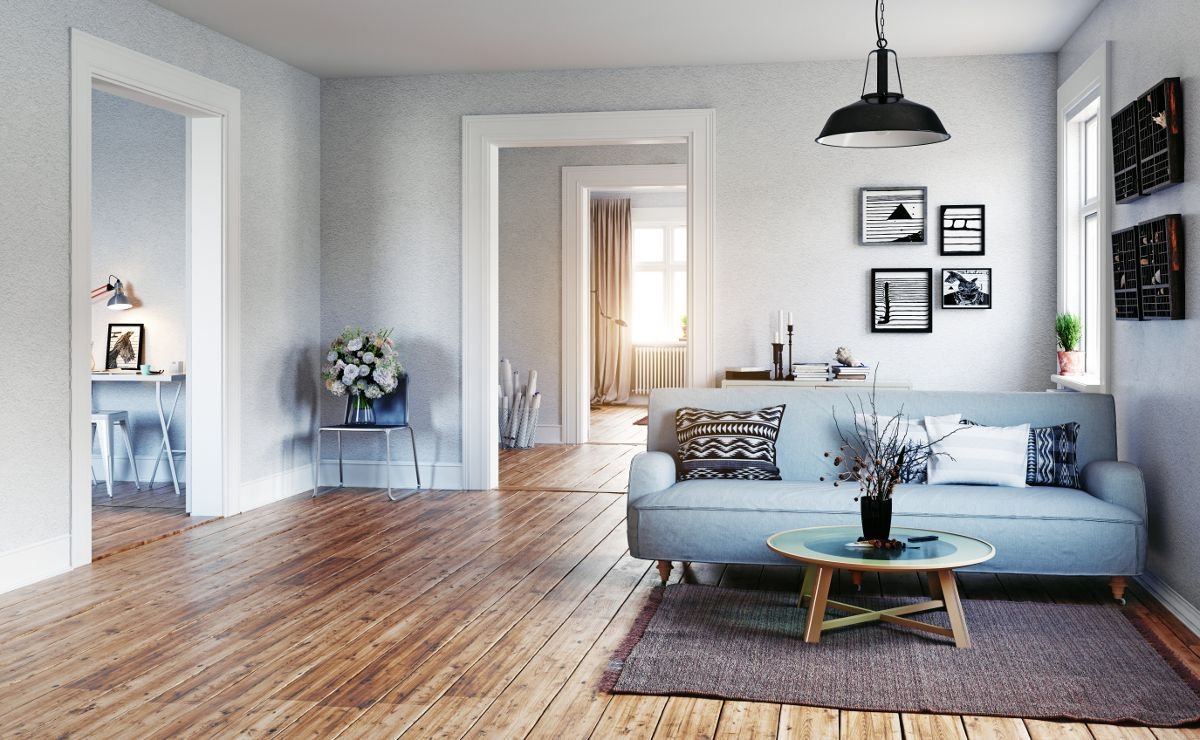 We went to dinner, and me and hosts didn't have much strength to go somewhere, so we decided to watch a movie and go to bed.
The morning came, Anna (the host) immediately in the morning said that she couldn't go anywhere with me, but she would lead me to the metro stop so that I could get to the place with attractions. I began to packing some of the things from the backpack, so I could take it with me for a walk around the city. And then she asks in her slightly annoyed voice:
- What are you doing?
- I get some things out, so that the backpack was not so heavy, I'll take backpack it with me
- And when will you be back?
- About 5 p.m., or when do you finish your work there?
- I will not be at 5
- I'll be back when you say, I can take a longer walk
- Sorry, but you can't come back here.
- Why? I can return late at night, spend the night and in the morning I will go to Cambodia
- You can't come back here, please pack all your things. I'll throw you to the subway.
From her intonations and text, I realized that I was not welcome here. This was my first and only case in couchsurfing, when they frankly told me "get out". I am still thinking what was wrong with me. But I understand that people have a different culture, different views, and there may also be a bunch of circumstances in the life of this person that could lead to such an attitude.
"See you in the evening" - the girls from Germany told me before leaving.
" All the best, "I replied, realizing that there was no point in telling them that in the evening we would not see each other again.
I took the subway and drove to the bus station, where I was going to buy a ticket to Cambodia. I did not want to stay in this city anymore.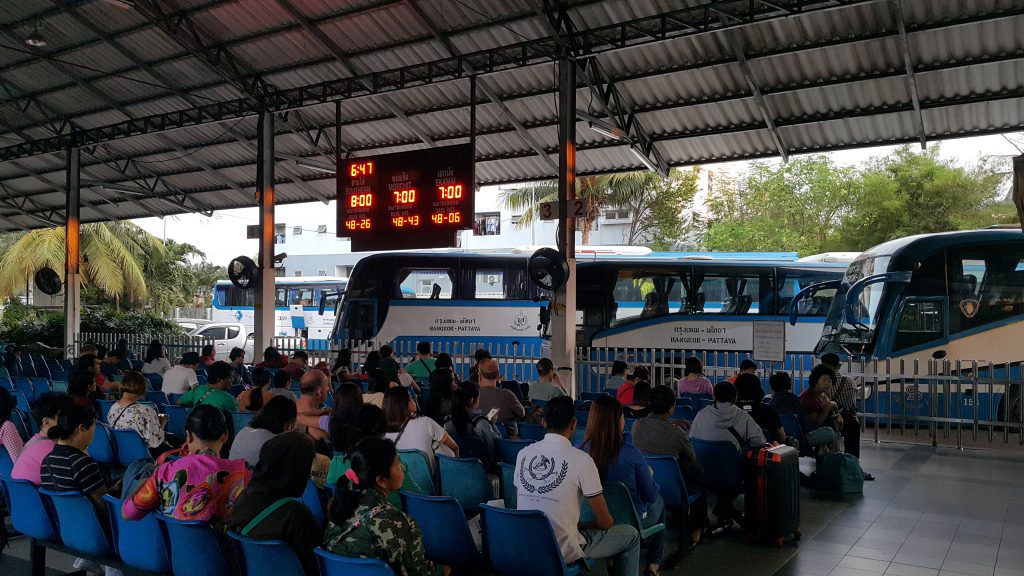 Arriving at the bus station, I had to withdraw money, because my cash was almost completely over. I inserted the card into the ATM, took $ 200 in local currency, and went to the cashier. Having figured out where to buy a ticket, I went to the necessary ticket office and said "one ticket to Aranyaprathet" - this is a border city with Cambodia. I take out my wallet, and I understand that it is not there. I quickly turn over all the things in my head and remember that most likely I didn't get the card from the ATM ...
What a fool, I thought. I hope no one took it and did not withdraw my money. I decided to call the bank and freeze the card for a while, until I figure it out. I had the Internet and a Skype call helped me contact the bank support service.
- Hello, I want to freeze the card for a while
- We can't freeze the card for a while, we can only block it forever I had little time and I had to make a decision, and, as it seems to me now, it was possible to come up with something smarter, for example, to make the limits on the card to zeros, but I decided to block the card.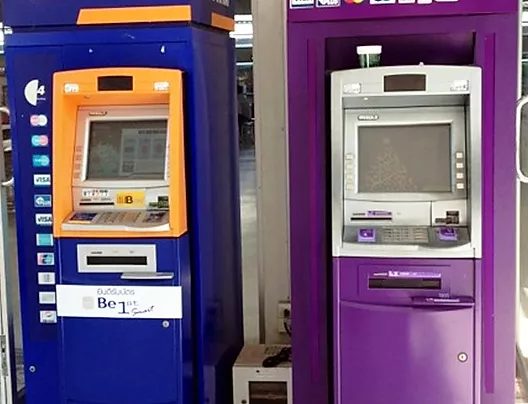 I looked in my wallet - $ 200 with a penny. Ahead I had another 12 days before the return flight. I figured that getting to Cambodia would cost me about $ 40 one way, and the same amount to the other. Plus a visa $ 20. I thought its not enough.
Relatives at that time did not have the opportunity to help me, also I did not want to ask friends. Therefore, I decided to survive in Thailand with these funds. It's fate, I thought. At that time, I knew that in Thailand there is a community of poker players who came from my country.
In that time I had blog on one poker website. There was a topic on the forum where people shared information about life in Thailand. Someone already moved there, someone went to winter, and someone managed to return back. Many of them in the signature wrote their Skype. I took advantage of this and went to internet club to chat with poker players who are well oriented there. I thought it would be nice if they suggested where it is better to stay, where it is safe and cheap to spend the night, eat and, if possible, swim.
I sent messages to about 5-6 people, 3 people answered me right away. One guy said that it's safe everywhere, just go ask around for accommodation in hotels. I told my situation to the second, and he said something like "you're out of luck, dude" And the third said, "listen, I understand your situation, and if you want, you can spend 2-3 nights with me until you figure out your situation"
This was unexpected because I did not ask anyone for an overnight stay, I just wanted a couple of tips on adapting to local conditions. Without thinking twice, I agreed to this proposal. Although the man was unfamiliar to me, he had been talking at this website for a long time, so it wasn't scary to go. It's also cost saving, which was very important for me at that moment.
Roman - that was his name, he lived in a neighboring city. I spent the night in a seedy hotel in Bangkok, and in the morning I set out to meet this benefactor.
I remember that like it was yesterday, I am sitting in a cafe, an old man with a stick sits next to me. I think maybe this is he, Roman? Because 10 minutes have already passed after the appointed time, and besides this old man there is nobody around. I'm already thinking of asking this old man if he's Roman, and then a young guy runs up to me, apologizing and saying that he got a little lost, since he is the first in this area.

" Whew " - then flashed through my mind

- Everything is fine, Roman, good to have arrived - I parked my motorbike nearby, we have to walk a little.
We brought my things in the flat and went to dinner. He says:
- Well, I understand that the person was in trouble, I had to help. I read your poker blog, there you write that you are going to Cambodia, everything comes together. You can live longer if you want
- I'll try not to bother you and leave in a couple of days, but thanks.
Roman had one small room, we comfortably settled there. In the afternoon he played his NL100, and I went to the beach, and in the evening we got out to the city.
After few days I found a couchsurfer on the island of Koh Chang, who did not mind accepting me for the rest of the time. I only had to get there. There was almost enough money.
The day before I left, Roman says: "Listen, I can lend you $ 100 if that helps you. You will return as you arrive home."
I liked this idea, and he gave me a hundred dollars in local currency. We said goodbye. By evening, I had already reached Koh Chang Island, and a couchsurfer met me.
Then there was a wonderful trip to a very beautiful place, but I remember this situation and the kindness of Roman much more. Thank you, Roman!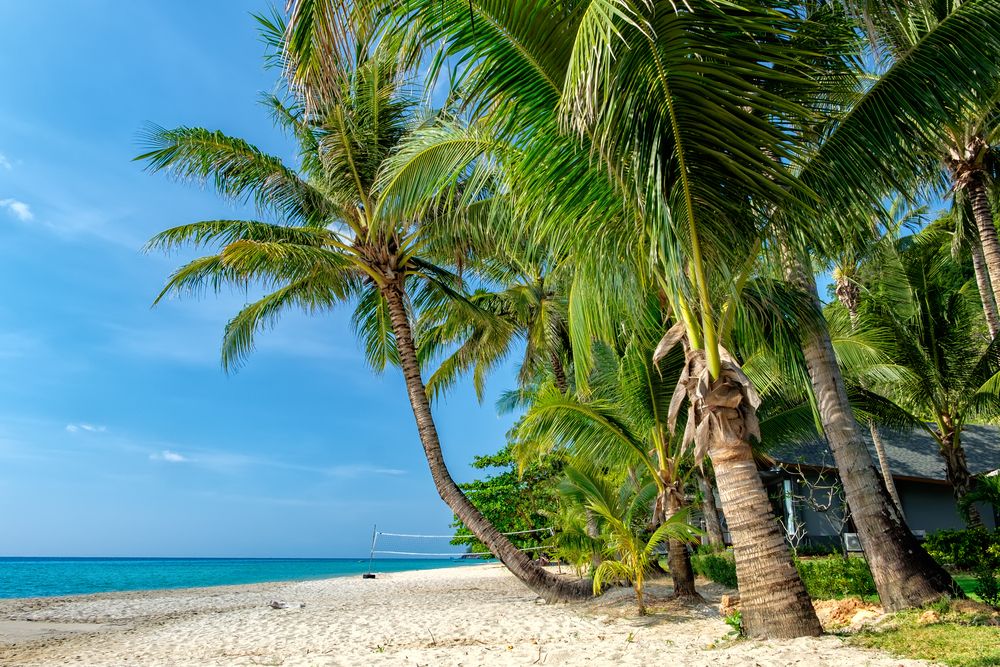 Overall rating of this post: