Analysis of preflop all-ins)

What's up?) U probably should have won something, in these crazy tournaments, or in these strong cash games? heh) I, in turn, will write that I have everything as usual, I do not win anything, but only lose, and I think that the dispersion is to blame, it takes its toll) Yesterday I spent a long time analyzing my game, and the HM3 statistics helped me with this. At the same time, I was talking to a friend of mine from the game, and we started to sort out preflop all-ins, although to begin with, we still looked at our charts at a distance. And here it became interesting, this is what I will try to write today's post, let's start! 😎

I don't know for sure if all the screenshots will fit, but I'll show U what I can) I made a special note on the screenshots, namely - game time /game structure /stack size, I think this is all that U need to know and see, more or less knowledgeable player) Above each screenshot, I will leave comments what I think, because the emotions were too much for me yesterday 😏

Here it is! Dispersion! I'm telling U it's a downstreak! How it punishes me, I can't win almost all the all-ins! 😡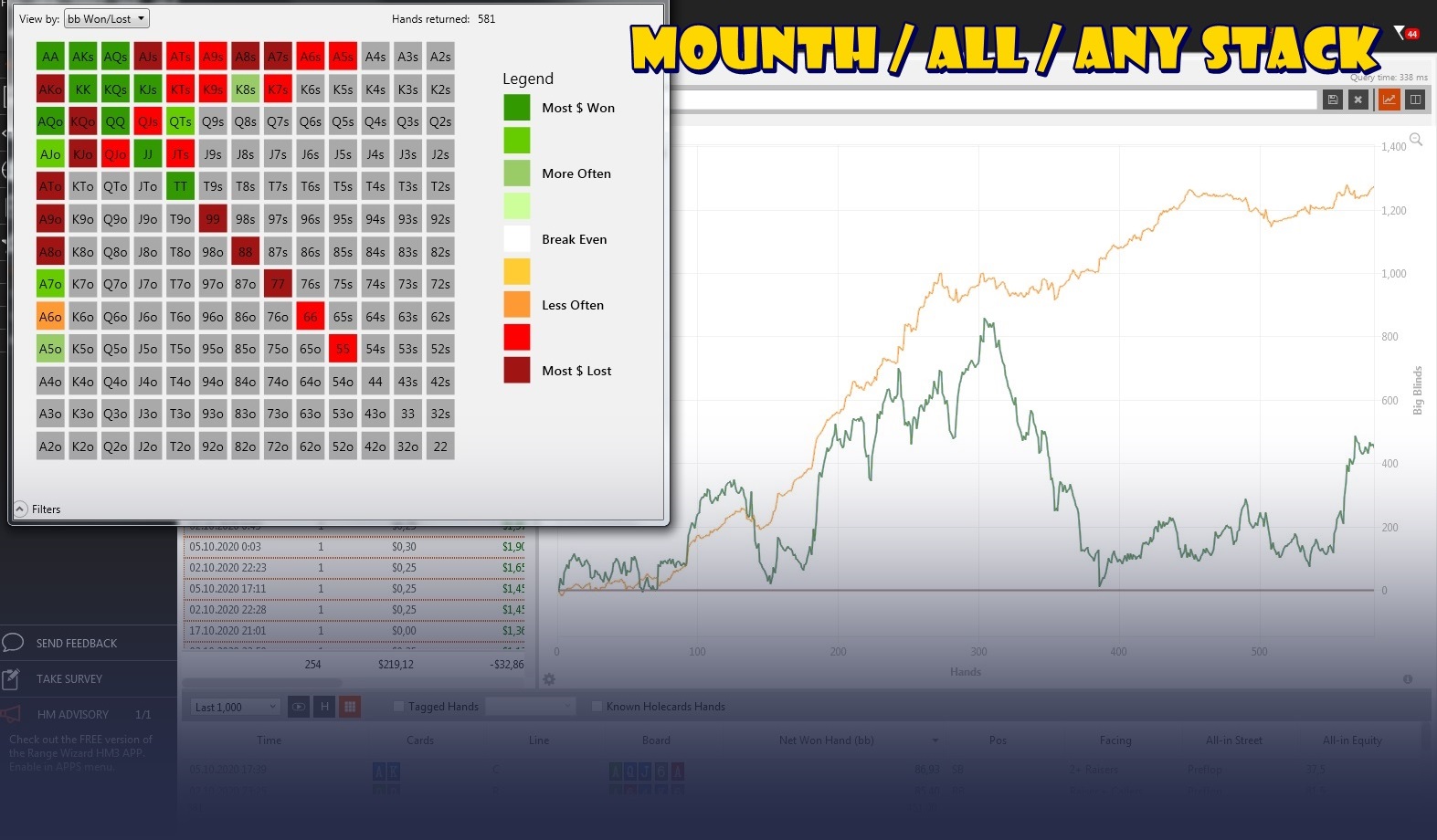 See what happens with stacks less than 30bb! This is some kind of curse! How do I stop it or skip it? I go all-in with more equity than my opponent and often lose, wtf!? 😣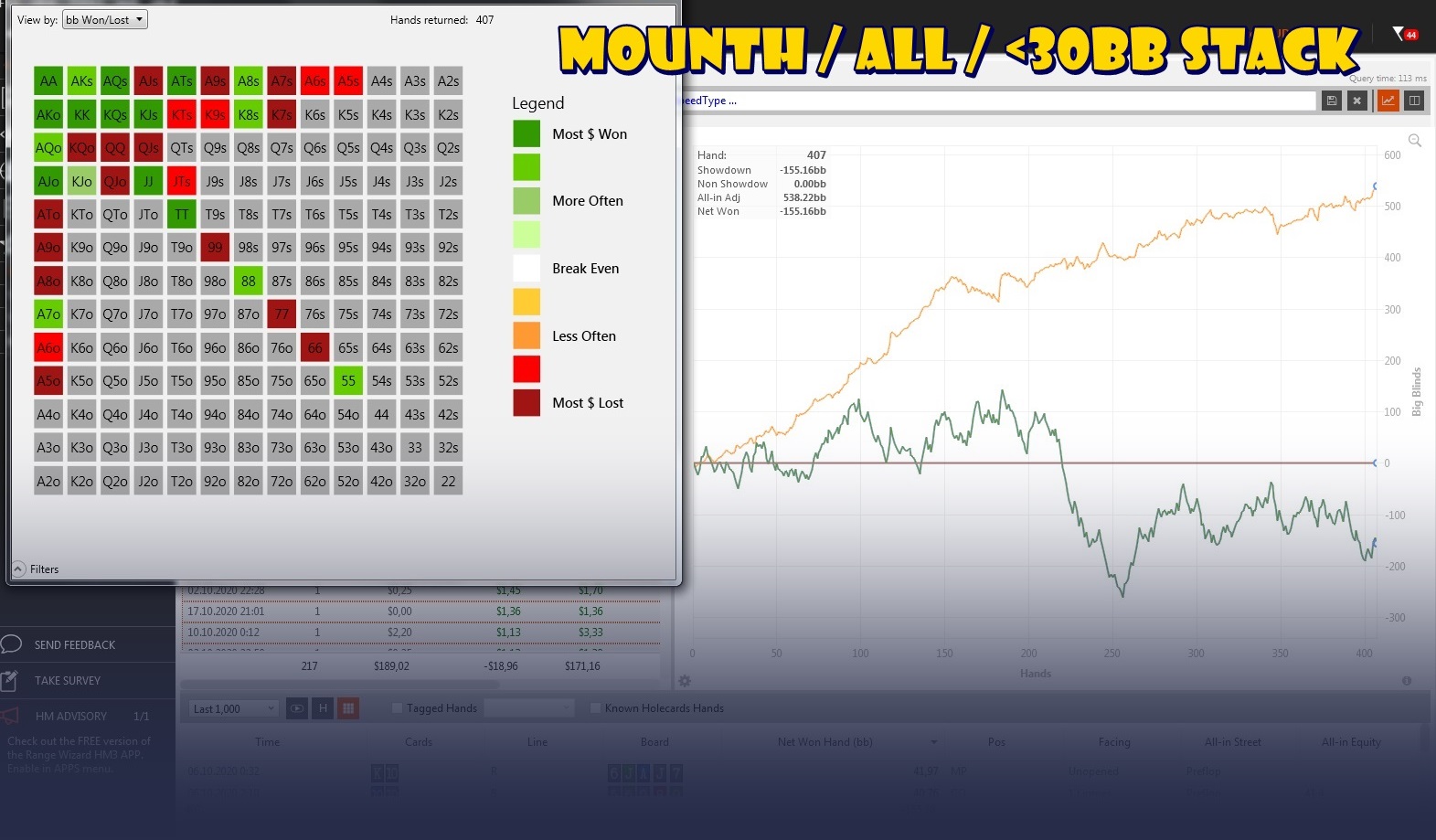 Okay, what about my tournaments with a regular structure? Hmm, it's not that bad) But it is clear, I did not receive the difference on the EV line... 😐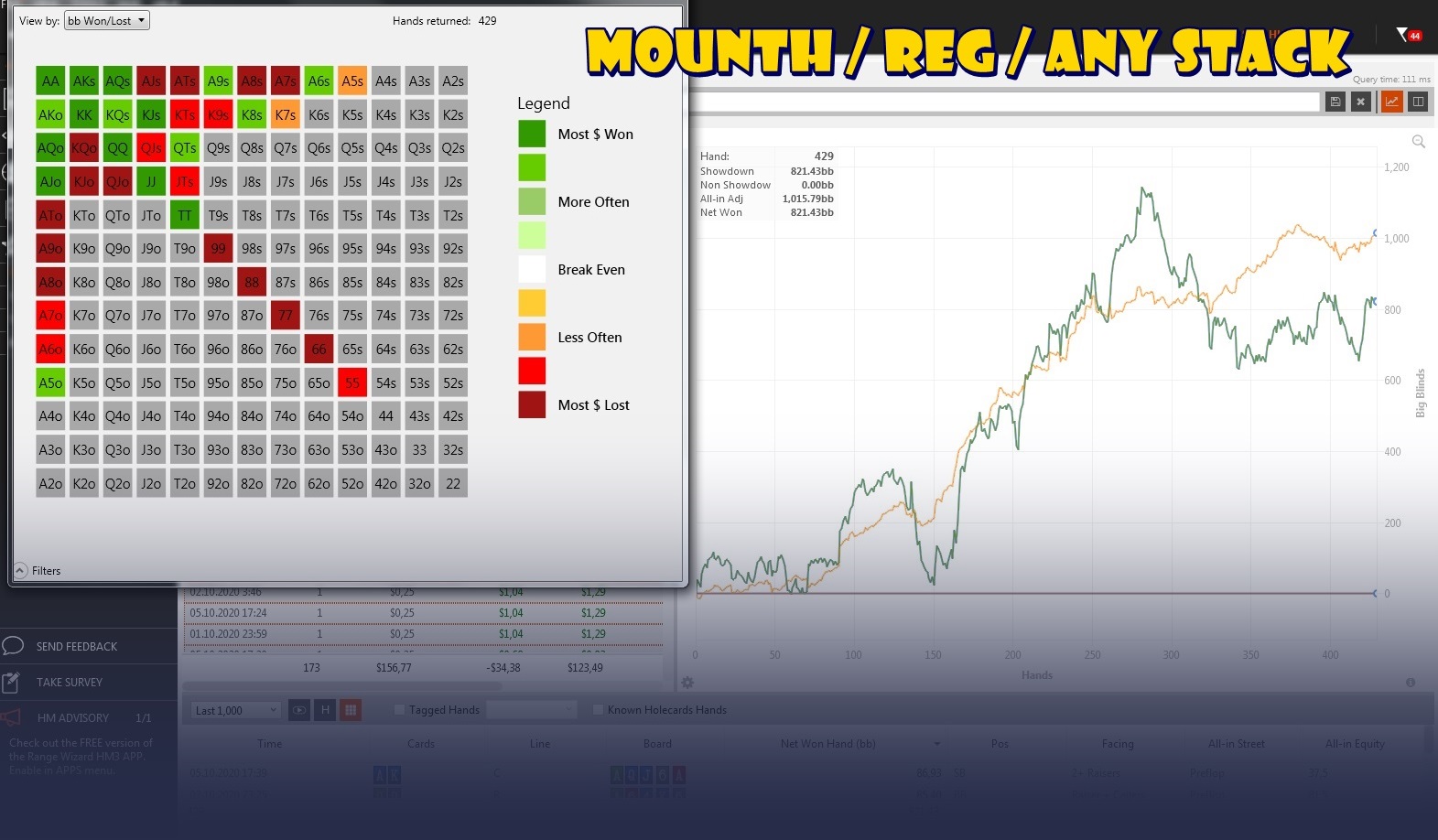 Well, in stacks of less than 30bb, I probably became quite bad to play, or rather, I may be playing well and go all-in with a good chance of winning, but it is clear that this does not matter 😐 why is this happening?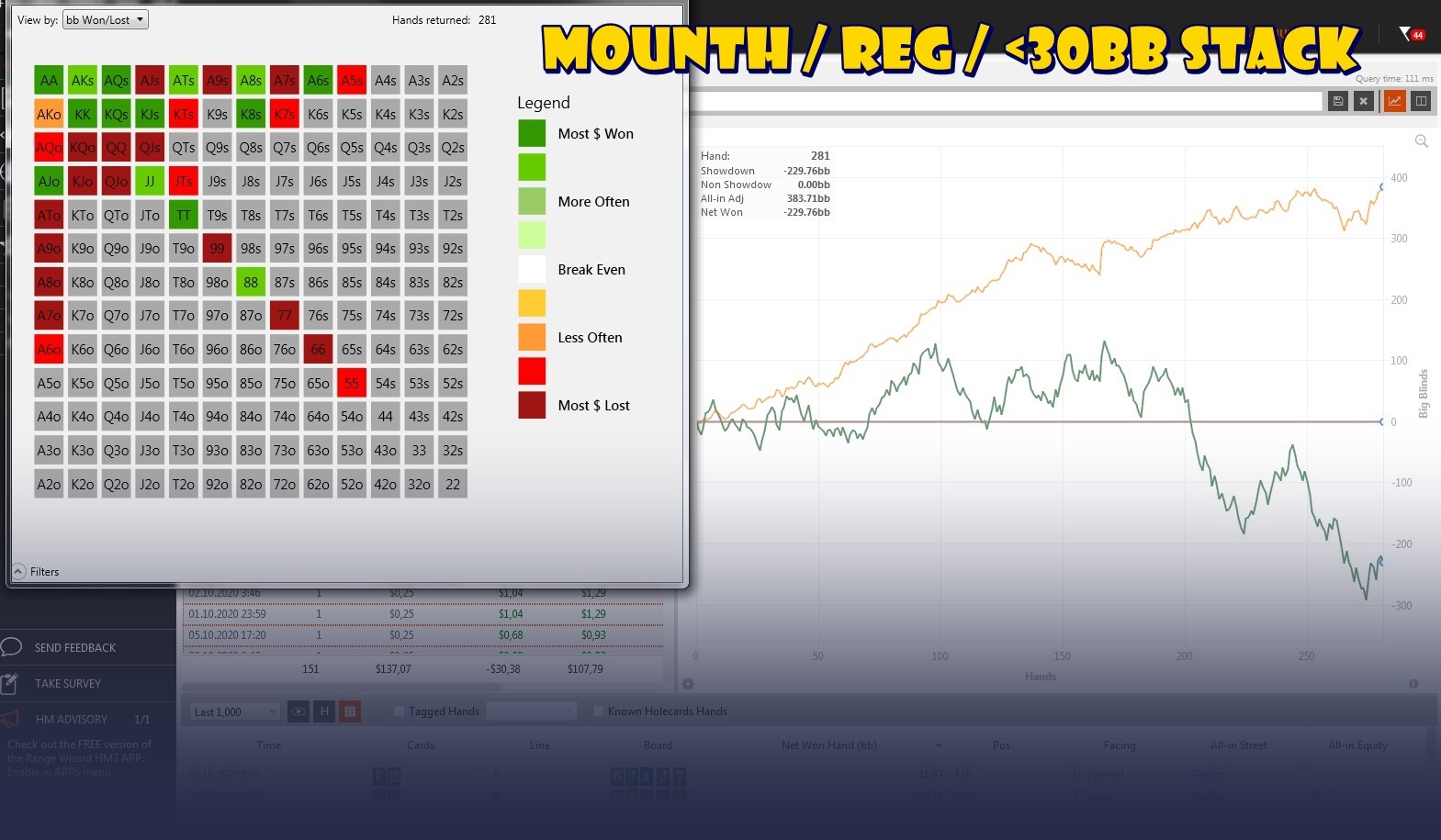 I need to look at all the games for this year then) Oops 😜 Look, apparently, I often won not by odds) And now the dispersion has started to take away from me) lol) I guess I got worried early) So everything fits together!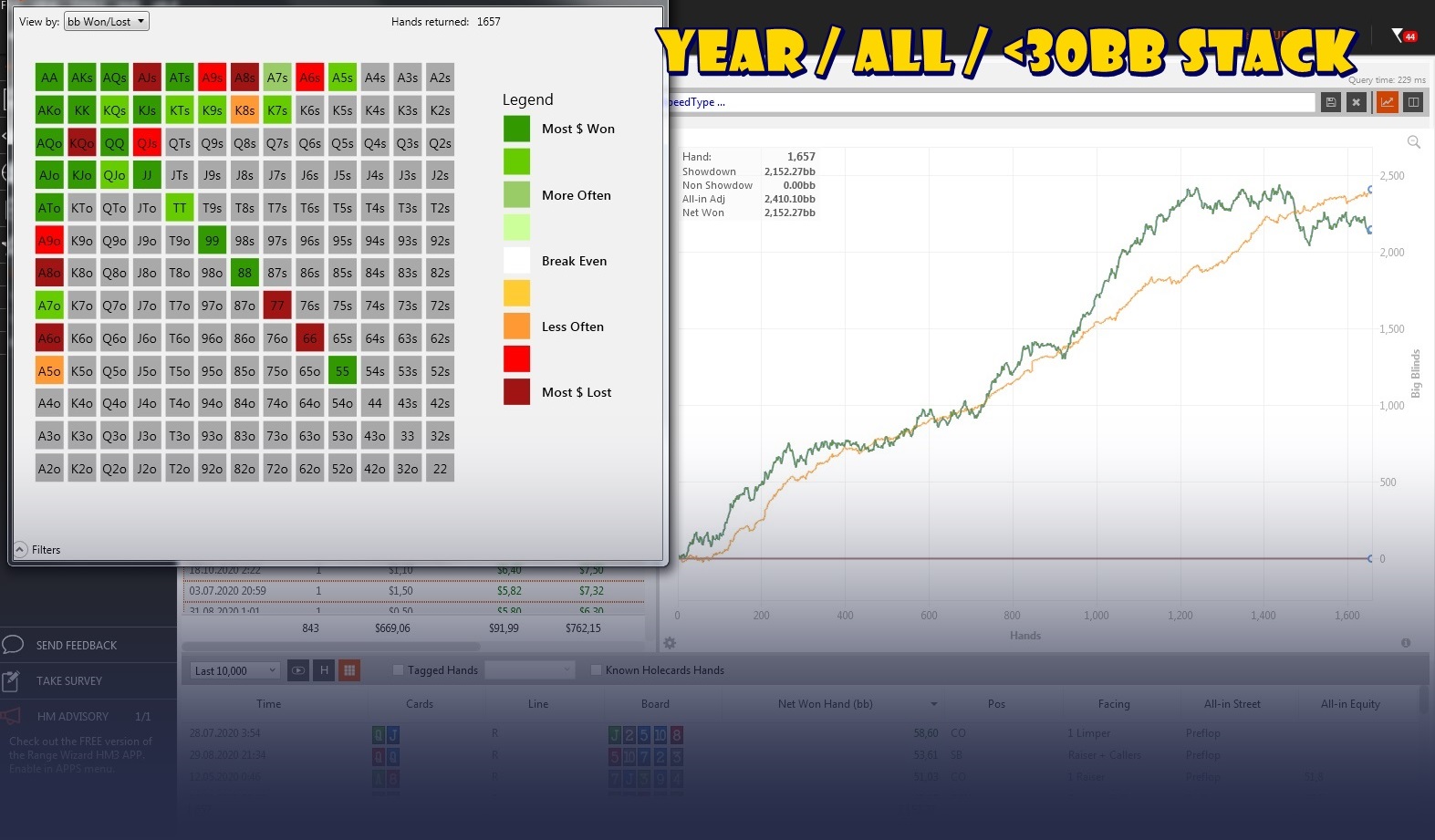 Oh man, and with any stacks, I still go all-in, overestimating myself, and I'm doing well 😋 so this month is not so good for the game, compared to the rest) I need to endure it somehow...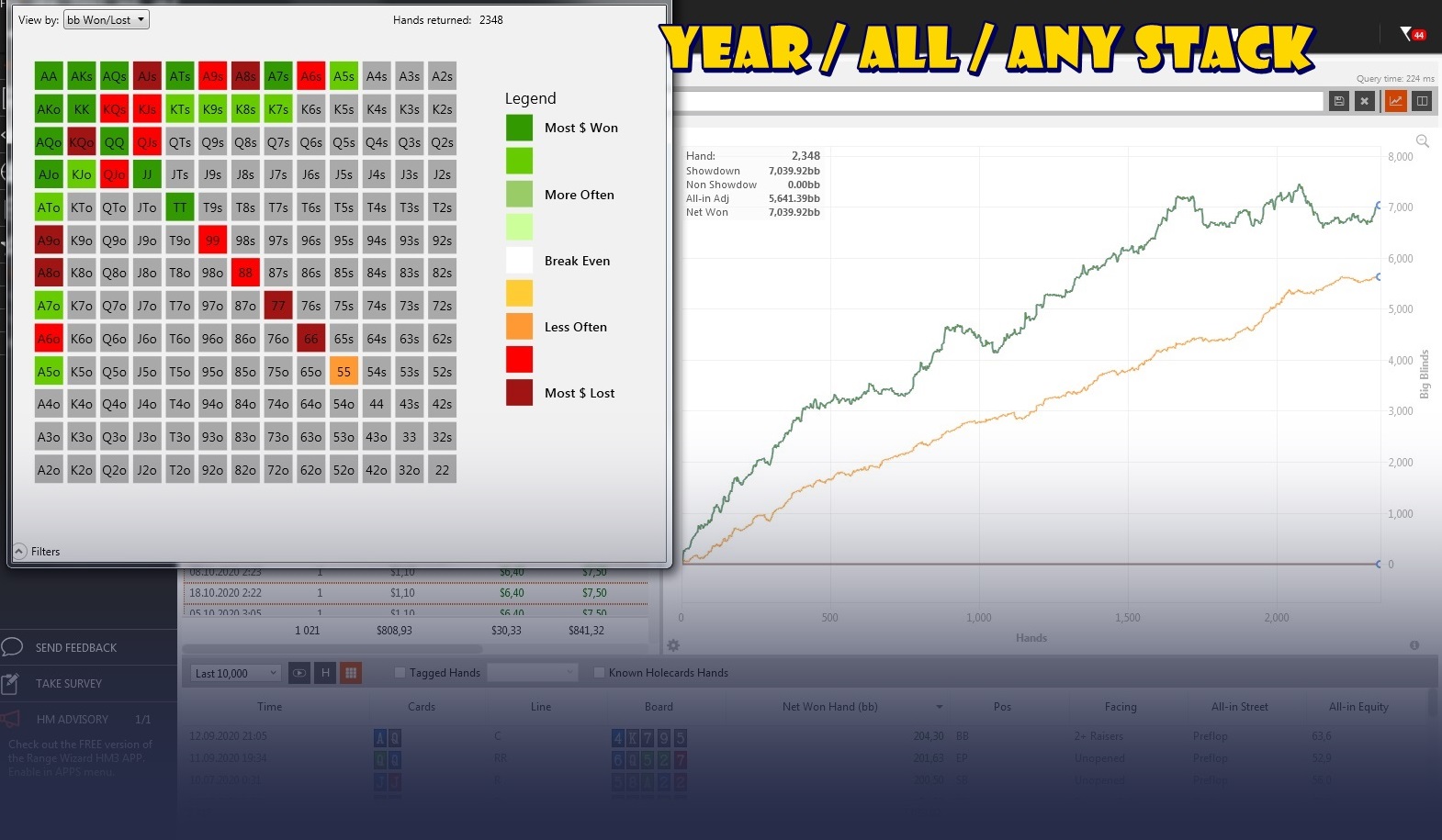 OMG, just look at this! This is a regular structure) In it, I'm just some "Superman lucky" 😝 Damn it, after viewing such statistics, the main thing is not to relax) Yes, of course, I needed to understand that the downstreak would come sooner or later, and I needed to be prepared for it) Apparently, tilt helped me spend my entire bankroll in this streak 😐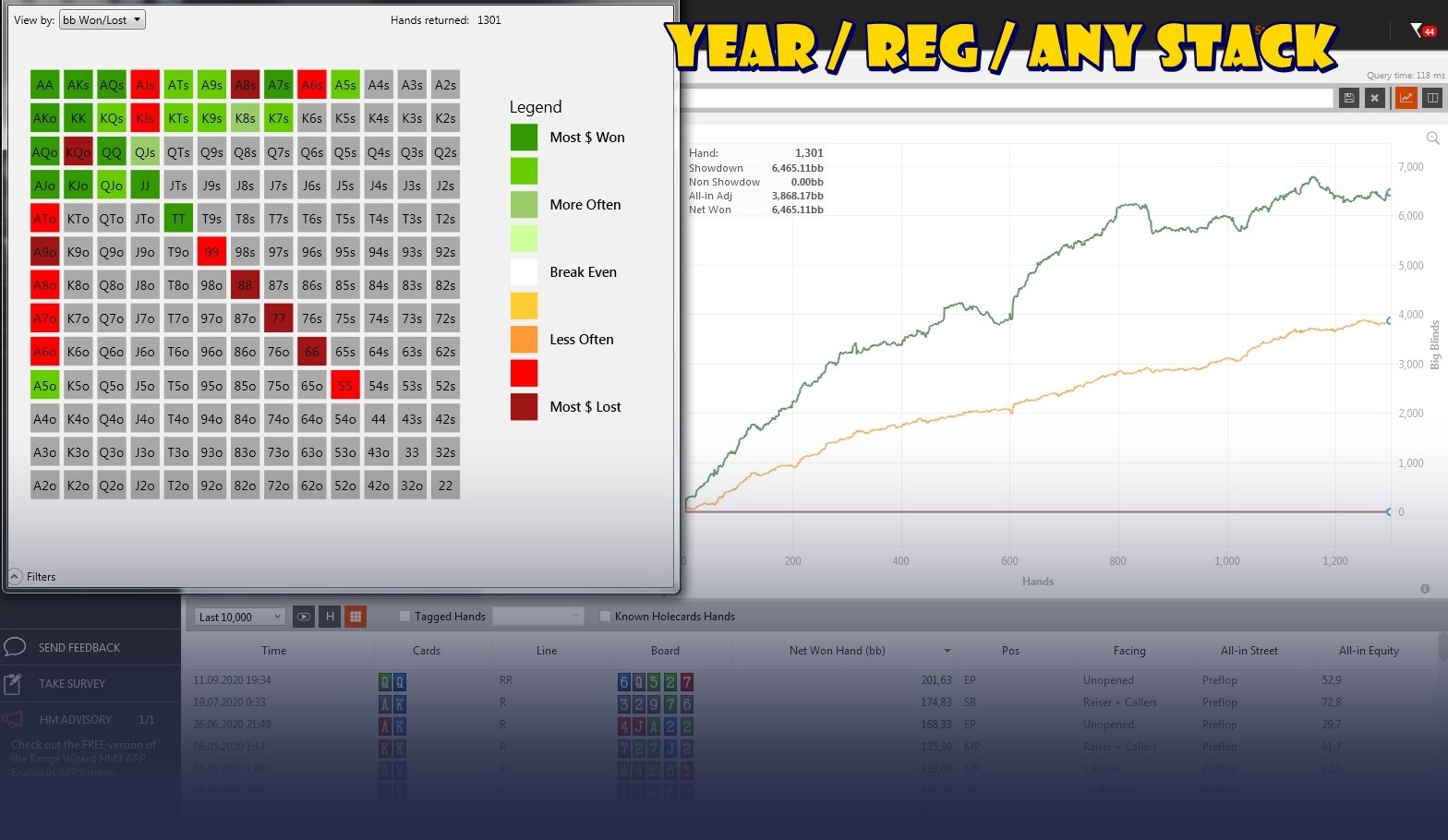 So, I showed U my all-ins and what happened to them 😏 However, I certainly did not show U everything, the screenshots are too much, and did not fit into this post in size, so I will have to post them in the next time, and there will be, not so good) I think there will be all my problems, mistakes in the game. I want to try to figure out how to play correctly and not lose so often) heh) Anyway, I see U later...

Overall rating of this post: