Analysis through flopzilla
Analysis through flopzilla

I have a good poker friend who lived in Bali, probably a little less than me. Yesterday we have analyzed hands, I have probably been sorting hands with him for more than 5 years.
When I first arrived in Bali, he was my student, now he plays as well as I.
I want to share some info about analysis from flopzilla
We analyzed such a spot: We are opening on the BU, against the standard regs on BB 22-18-9
Texture Pair QQ5o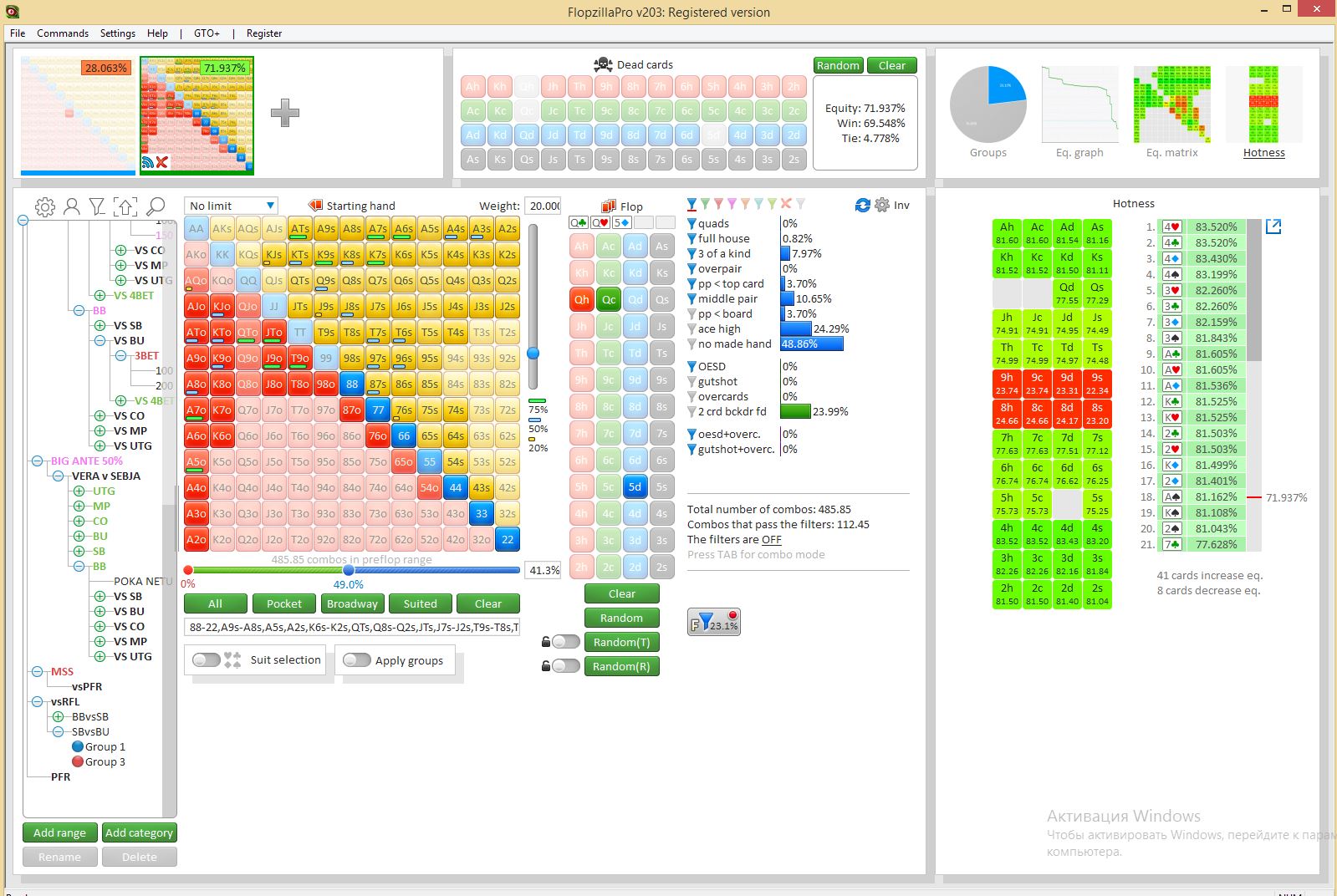 How do you play such hands? Do you exert pressure? How do you split the size?
Now actual play on 2-3 sizing
But for pairing, you can choose one.
And how will you play the same thing if you have a fish 60-5?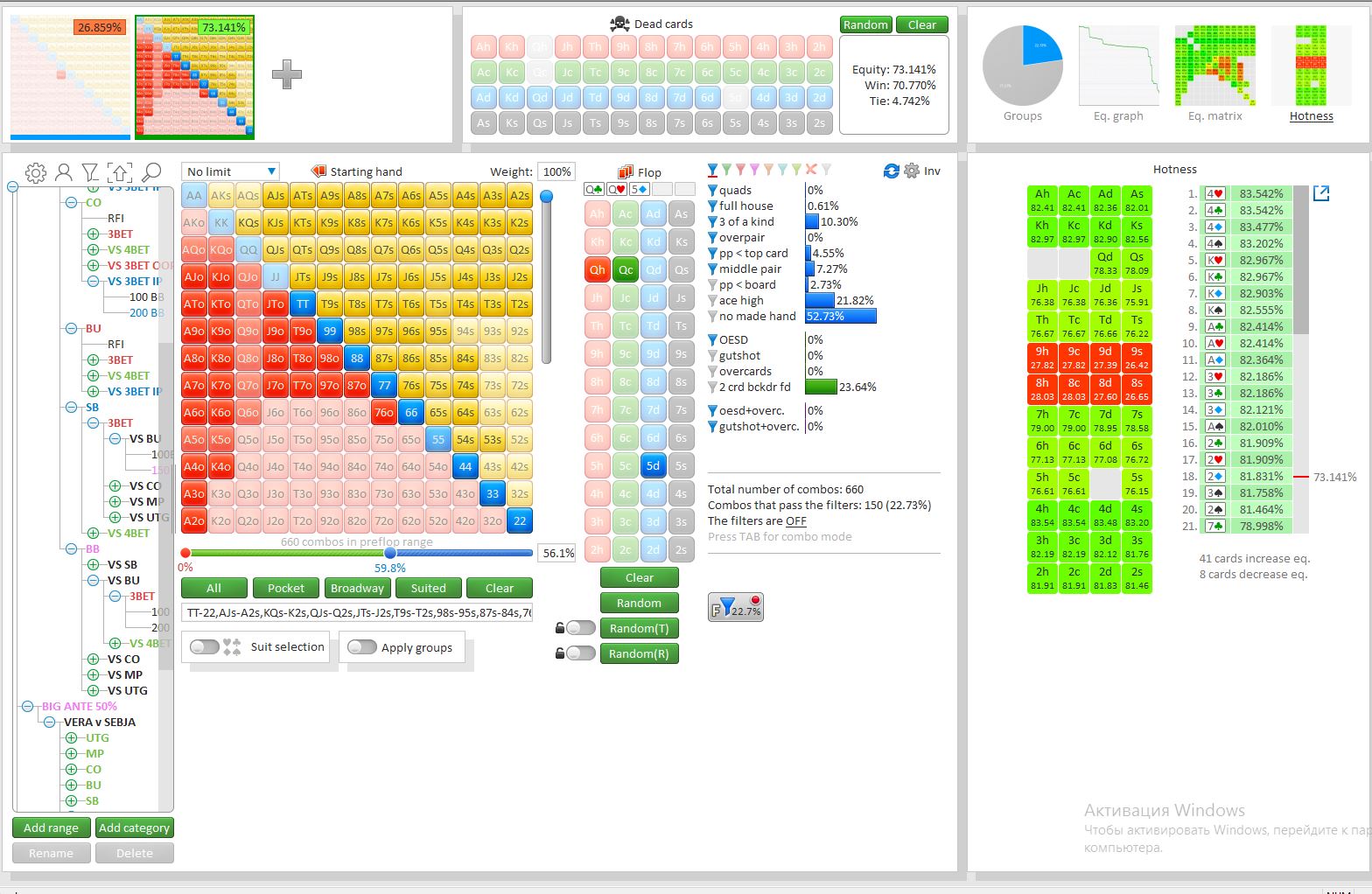 And if the fish is 60-20 with aggressive postflop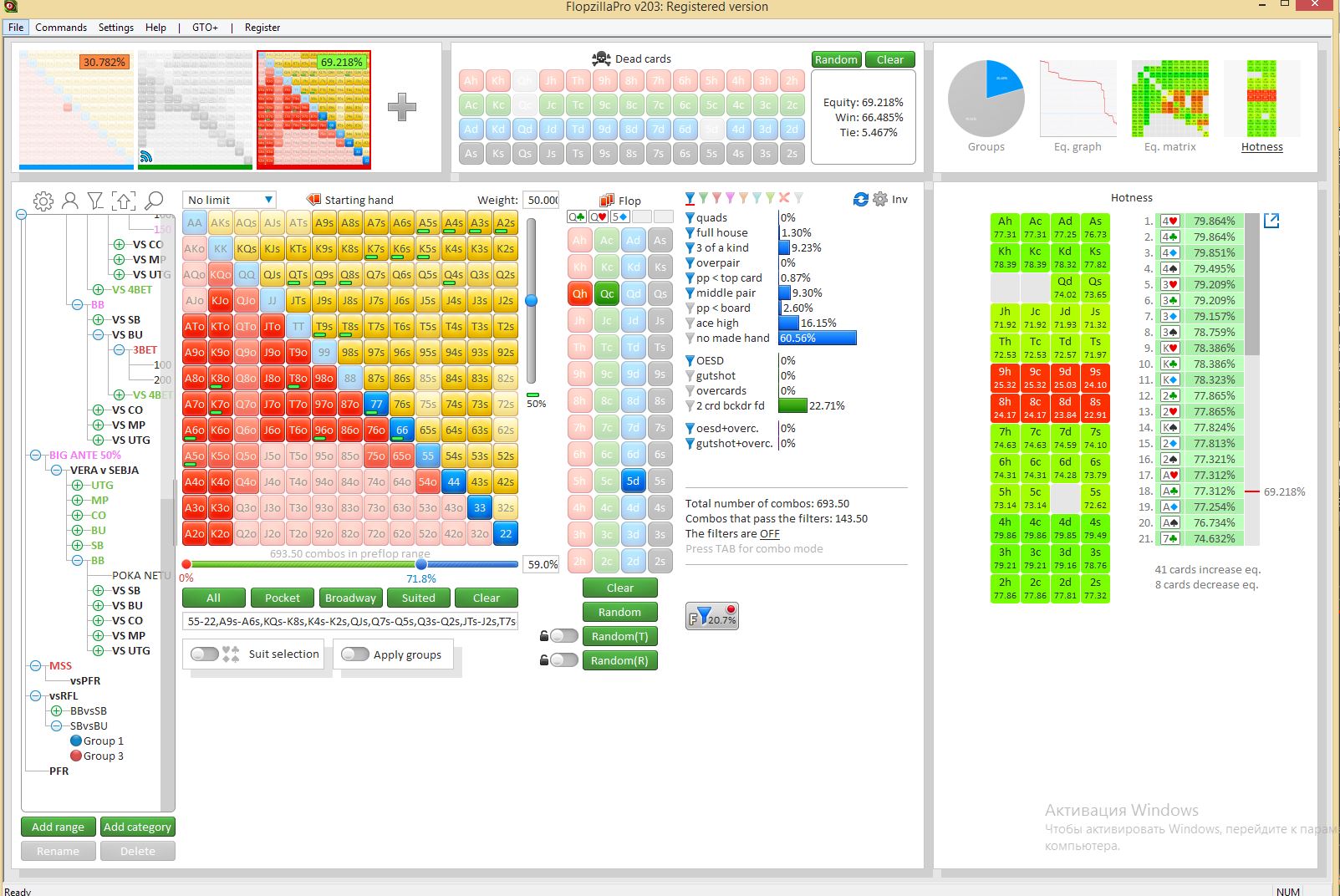 Turn A
River blank e.g. 2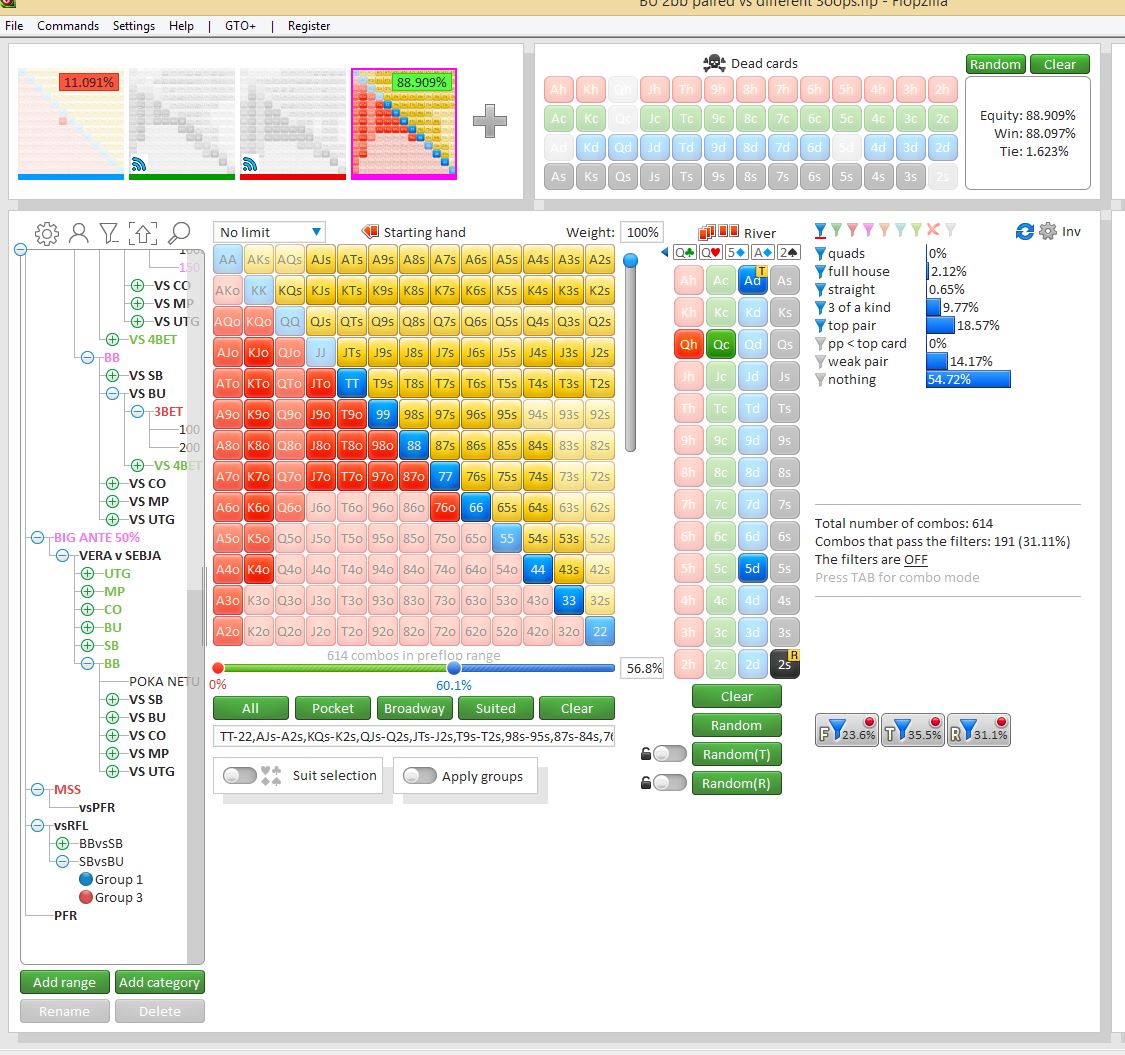 Let's take a moment and think about how it will be optimal to play against 3 different opponents with whom we most often meet at low limits.
Regular 22-18-9
Fish 60-5 Calling Station
Fish 60-20 loose-aggressive
Which line will you choose in the starting hand, which sizing?
Tomorrow I will write a detailed analysis through the flopzilla
Are you even interested in a similar thing, do you find this useful?
As always may the power come with you and stay good people !)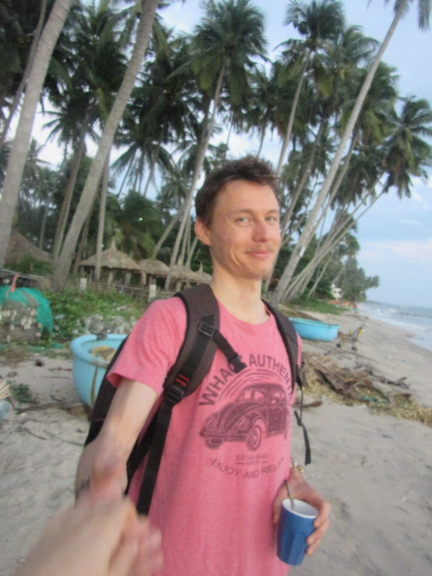 Overall rating of this post: