Anniversary Sunday Million on PokerStars with $10 000 000 guarantee
​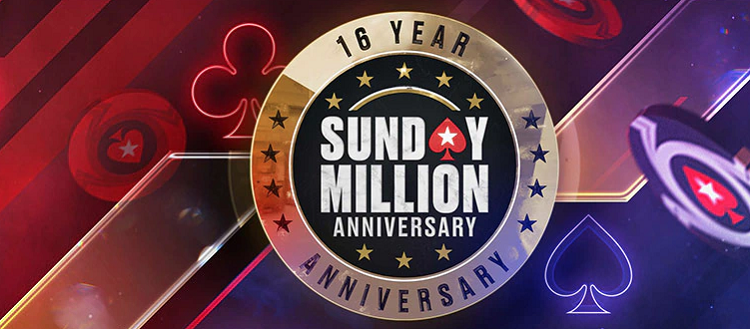 In the spring, PokerStars is traditionally going to celebrate the anniversary of the creation of its flagship tournament: the Sunday Million. The guarantee of the anniversary event will be $10 000 000.

Sunday Million 16th Anniversary is scheduled for March 20th. Participants will gather at 19:05 EET at virtual tables to compete for big prizes. All players will have the opportunity to take advantage of late registration during the next 24 hours.
Tournament entry fee: $215. The two finalists will receive at least $1 000 000 in prize money. A total of 5 re-entries can be made.
Satellite tournaments to SM Anniversary
From January 25, satellites are starting in the PokerStars lobby.

$2.20 qualifying tournament (the prize pool includes 1 ticket to the Sunday Million)
$5.50 qualifying tournament (2 tickets to the Sunday Million in the prize pool)
$11 qualifying tournament (3 tickets to the Sunday Million in the prize pool)
$22 qualifying tournament (5 tickets to the Sunday Million in the prize pool)

​
Sunday Million's schedule
Day 1 ends after completing Level 18 before play resumes at 19:10 PM on March 21st. Day 2 players fight until the end of level 50. March 22 is played until the appearance of a new champion.

Late Registration remains open until Day 2 and you are allowed up to 5 re-entries while Late Registration is open.
Day 1 - break after level 18
Day 2 - break after level 50
Who won it last year?

Last year, the Sunday Million celebrated its 15th anniversary in a big way. The event collected 69 876 entries, which formed a prize pool of almost fourteen million dollars. This is the second largest Sunday Million prize pool ever.
Vanessa Kade is the winner of the 15th Anniversary Sunday Million. The girl managed to beat a Polish poker player with the nickname "Talibenes" in heads-up and get a stunning prize: $1 514 920. The amount of money this year's champion will receive remains an open question.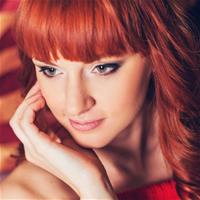 Editor, translator. Part of Cardmates team since 2015. Started playing poker and other card games in high school, played a lot with friends and relatives. While studying at the university, I explored online games on various websites.