AoF Sit&Go format has appeared on GGPoker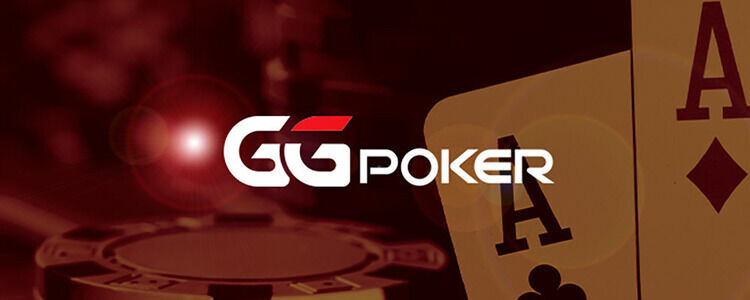 On July 28, GGPoker client was updated, and, as a result, a new AoF Sit&Go format appeared in the lobby. In addition, the Battle Royal terms changed.
All-in or Fold Sit&Go is a new format for 4-max Hold'em and Omaha tournaments. Its main feature is that poker players have only two options to act: move all-in or muck their cards.
The tournament kicks off when 16 entries are recorded. The game goes on until one player remains at each table. Then, the winners advance to play the final table.
Read also: August Gift Box at GGPoker: $1 000 000 in excellent gifts
Before the game starts, each participant is given 3 stacks. They can either use them immediately or keep for later. At the final table, all stacks are discharged, and you start playing with three stacks again. Each finalist will receive a guaranteed prize.
It is not difficult to find these tournaments in the GGPoker lobby. Simply click on the "AoF" tab and then select "Sit&Go".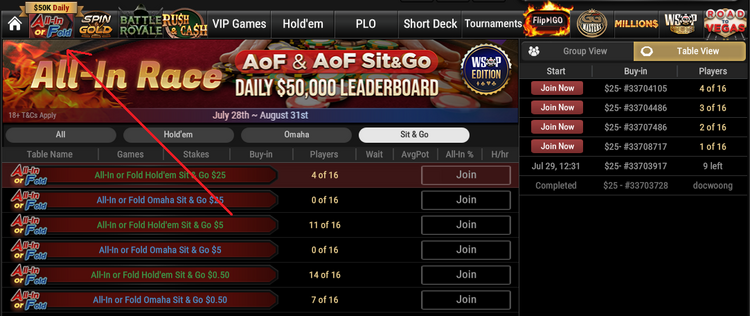 ​
Tourneys of this format have a separate All-in Race leaderboard. The leaderboard runs daily, so don't waste time – join the race!
Batlle Royale Updates
Battle Royale is a new no-limit hold'em game by GGPoker with a 100-player progressive Sit&Go bounty. Battle Royale combines all popular poker tournament formats in three stages: rush, shootout and final table.
As mentioned above, GGPoker made changes to Battle Royale. What has changed?
Number of players decreased from 100 to 30.
Only 15 survivors progress to the next stage.
At the Shootout Zone stage, the game is played in 3-max instead of 5-max.
Shootout mode activates 5 minutes after the start. Earlier, it was trigged 15 minutes after the start.
The final table will feature 5 player maximum, while previously it was a 10-max table.
It should be mentioned that all finalists receive between 10% and 27% of the prize pool. Everything depends on their finishing position.