Argentine player won Super Million$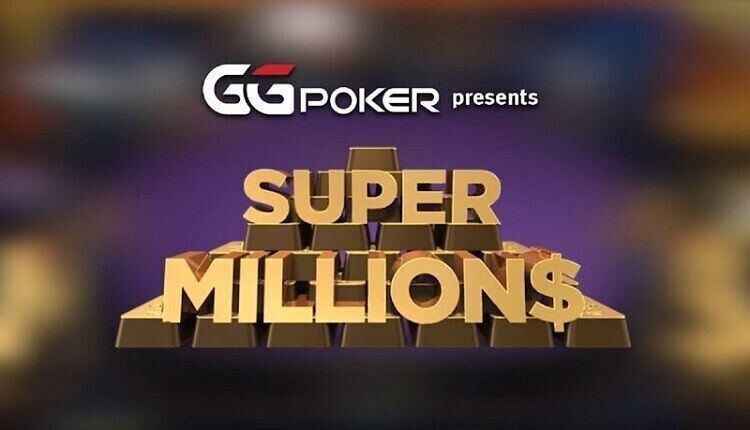 ​Super Million$ tournament at GGPoker collected 123 entries. Traditionally, the final table took place on Tuesday evening and after a couple of hours, the name of champion became known.
Ramiro Petrone from Argentina took the first place. In the final heads-up, Petrone lost to participant under the nickname "yfli-bestcrypto", who bought from him 37% of shares before the tournament start. To some extent, Ramiro's winning became profitable for the loser, since he earned $99 000 on Petrone's victory.
Read also: Niklas Astedt wins his fourth career Super Million$
The final table lasted more than four hours. In the last hand, the participants of heads-up battle shoved with A-2 and K-9. Ramiro's A-2 appeared to be stronger, so he became the champion.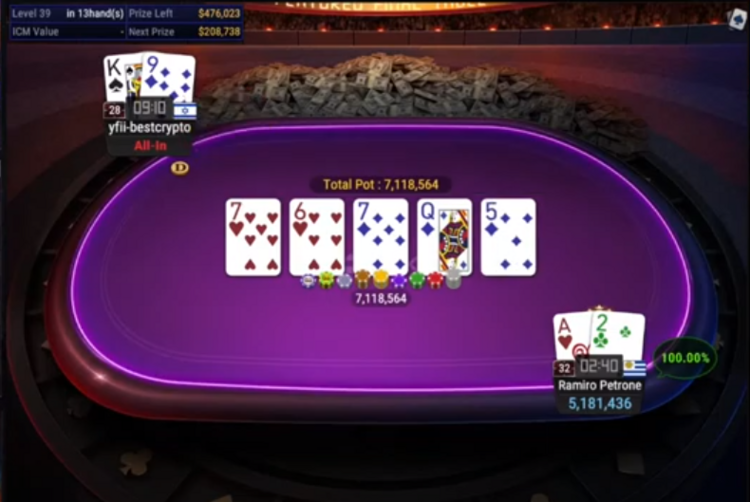 ​
Final table results of Super Milllion$
Ramiro Petrone – $267 000
yfli-bestcrypto – $209 000
Sven Joakim Andersson – $163 000
Isaac Haxton – $127 000
Christian Rudolph – $100 000
Sergei Denisov – $78 000
MarkyAurelio – $61 000
Aliaksandr Hirs – $47 000
Artur Martirosyan – $37 000