Bankroll Builder at RIO Poker: three bonuses on first deposit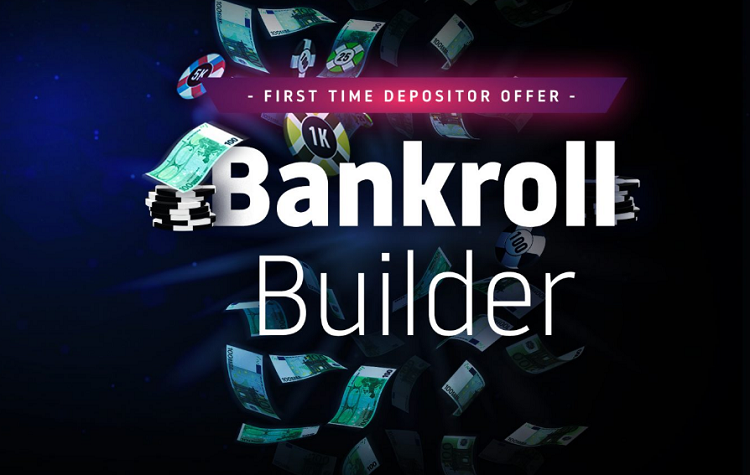 ​
​
RIO Poker has prepared an exclusive offer for those who make their first deposit. In addition to the 10 Euro bonus, you will receive two more additional bonuses that will help build your bankroll.
Make your first deposit between June 12-30 and you will receive a free €10, a double welcome bonus and 2 months of free access to the training course.
Even those who have registered before June 12 may participate in the promotion, provided that they have not yet made their first deposit.
First Deposit Bonus €10
Once you have made your first deposit at Run It Once, you will be eligible for a free cash bonus of 10 euros! The RIO Poker Team will credit your account 10 Euros within 72 hours of the initial deposit.
Those who have never made a deposit at Run It Once Poker before June 12 are eligible to receive free 10 Euros. After receiving the bonus, you need to wager at least €1 rake within seven days, otherwise the funds will be removed from the player's account.
The bonus is credited within 72 hours from the moment of the first deposit, and funds can be withdrawn after wagering at least €1 rake.
Welcome Bonus doubling
After making your first deposit, you will also receive a welcome bonus of 100% up to €600. For example, if you make 3 deposits totaling €150 during the first 30 days, you can get €150.
These funds will be credited to your account gradually after you play at RIO Poker and clear the rake:

| Bonus progress | Rake | Bonus |
| --- | --- | --- |
| 0€-100€ | 25€ | 5€ |
| 100€-200€ | 57.10€ | 10€ |
| 200€-300€ | 66.50€ | 10€ |
| 300€-500€ | 100€ | 10€ |
| 500€-600€ | 200€ | 10€ |
With the new promotion, RIO Poker will double your bonus funds wagered in the first four weeks. For example, if you have to get 100 euros after playing the rake, then you get not €100, but as much as €200!
The offer is valid only four weeks from the moment of the first deposit.
Free access to training
In addition to free 10 Euros and a double welcome bonus, you will also receive free access to RIO Poker training content for two months.
To do this, you need to create an account on the Run It Once website:
After the first deposit, send an email to [email protected].
In the subject line, indicate "Essential Bankroll Builder", and in the text write your username.
After fulfilling the requirements within 72 hours, free training will be available to you.
Free training will be available for two months.
Bankroll Builder promotion is one-time and runs from June 12 to June 30. Only players who have never made a deposit can participate in it.
Note: UK players need to opt-in to this promotion. They need to send an e-mail to s[email protected] after the first deposit and request bonuses.