Best poker apps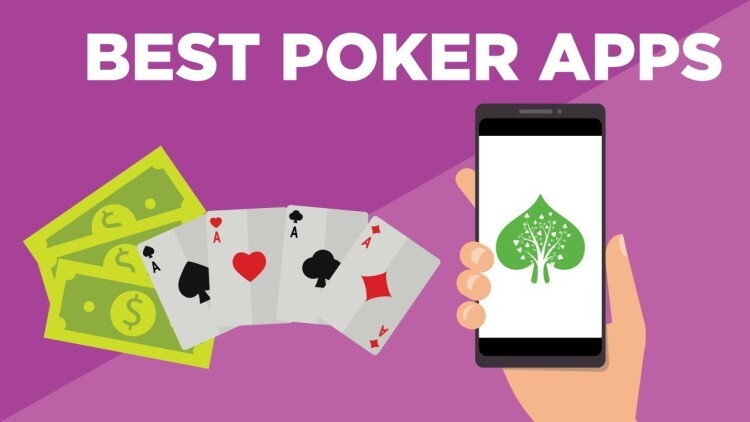 It is very important for all poker players to have the freedom to enjoy their favorite games anytime and anywhere. For this reason, many people choose to play on their mobile phones by installing free poker apps. In our dynamic times, it has become even more important to be able to play poker on phone or tablet, whether you are using Android or iPhone/ iPad.

In the age of smartphones, all poker room tends to have their own mobile poker apps. Given the fact that there are many applications available, it takes time to find the best poker app. We did this job for you, so if you are interested in playing poker from your smartphone or tablet, then this article will help you choose the best poker rooms with free poker apps.
GGPoker
GGPoker is international poker room operated by GGNetwork. It is one of the world's largest online poker providers with millions of players.

You can download GGPoker current version of application from the official website. You are able to create your account in the program, and right after registration, you can replenish account and start playing. GGPoker app for Android and iOS has the same features as the software for Windows or Mac OS.
​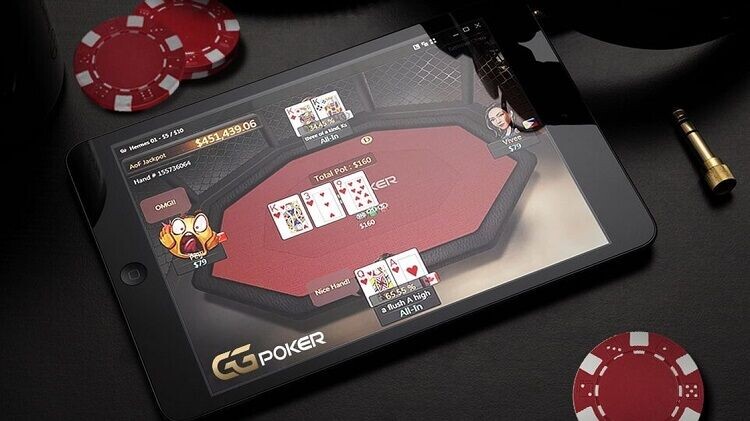 GGPoker is one of the five European providers in the online poker niche in terms of traffic. Thousands of users regularly play here. The average number of simultaneously active customers is about 3.5 thousand per day. Peak online traffic is 20 thousand visitors.
The very popular poker tables are Hold'em, Omaha and others. The most popular limits – NL25 and NL50. Poker tournaments are regularly held with prize pools that can reach hundreds of thousands and even millions of dollars. On our website, you can read many useful articles about GGPoker in details.
Minimum system requirements
Android devices
Android OS 6.0.xx Marshmellow (10.0 or higher recommended)
2 GB RAM (3 GB or greater recommended)
250 MB of free disk space (1 GB or greater recommended)
iOS devices
iPhone 7 / iPad Air 2 / iPad Mini 4 (iPhone X or higher, iPad 7 / iPad Air 3 / iPad Pro 2 /iPad Mini 5 or higher recommended)
3 GB RAM or greater recommended
250 MB of free disk space (1 GB or greater recommended)
888poker
888poker mobile client is a simple and convenient application for play. The client is available for iOS and Android.
The poker room seriously approached the development of software for its mobile users and implemented a full range of possibilities. Thus, 888Poker client for Android and iOS has a full-fledged cashier, 24/7 support service, a huge selection of game disciplines and formats, user-friendly interface, large number of settings and many other interesting options.
By the way, the interface is perfectly adapted to small smartphone screens. There is nothing superfluous on the display, as each button is functional.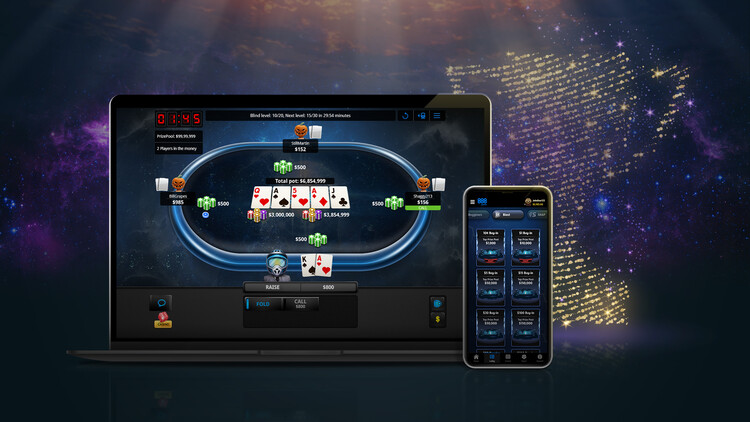 ​
System requirements
Mobile Web App (Instant Play)
iOS - Safari and Chrome
Android - Chrome
Mobile iOS App
Mobile Android
ARMv7 processor with vector FPU, minimum 550MHz, OpenGL ES 2.0, H.264 and AAC HW decoders
Android™ 7.0 and above
1GB of RAM
PartyPoker
PartyPoker mobile app will allow you to stay in the game anytime and anywhere with the availability of Internet. The mobile client gives PartyPoker users wide possibilities and it supports all poker disciplines, including the site branded formats. It also offers rich customization functionality and has low minimum system requirements. On our website, you can read information about PartyPoker history, its mobile client and other usefull details, including how to download and install it.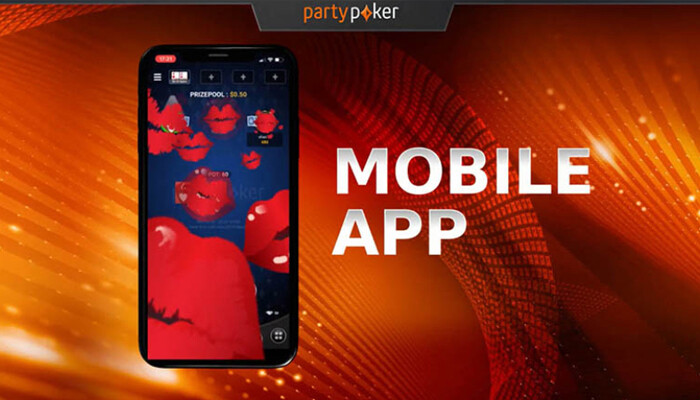 ​
It is also worth noting that PartyPoker mobile client is considered one of the best on the market and it has enough advantages. Here is some of them:
Mobile Internet is suitable for a comfortable play. You don't have to connect Wi-Fi. Traffic is used sparingly;
Supports multi-tabling function;
There is a vertical format for displaying the table;
All game formats of the room are available for the smartphone.
Pokerstars
To play at PokerStars away from your home computer, you can use a client for smartphones with Android or iOS operating systems. It has functionality for account management, account replenishment, withdrawal of money. It also allows you to participate in all types of games.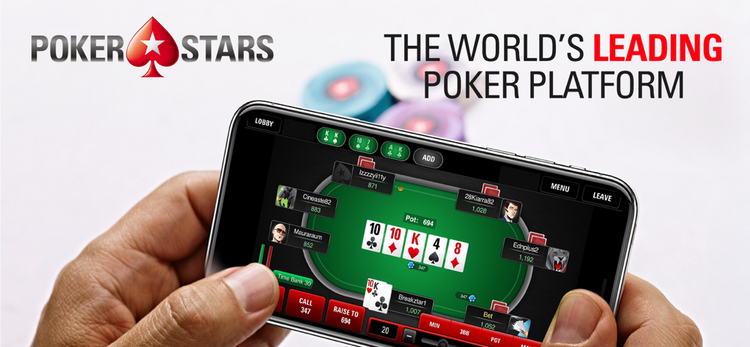 ​
PokerStars mobile version makes it possible to fully play poker from smartphones or tablets. The mobile client was launched in 2011 and since then it has been continuously improved for greater comfort. Now, it is a full-fledged alternative to desktop software.
By the way, you can read many information about PokerStars on our website.
Betfair
Betfair app for Android and iOS allows you to stay up to date with all the latest events, place bets and receive instant winnings.
Betfair app has the following advantages:
Allows you to place bets at any time.
The app interface repeats the structure and sections of the site. So,
Experienced bettors don't need to spend time trying to figure out how to navigate.
Through the app, you can bet on sports, play casino and roulette, as well as use "cash out" service;
Live broadcasts;
Gambling;
Wide range of sports;
Availability of statistics.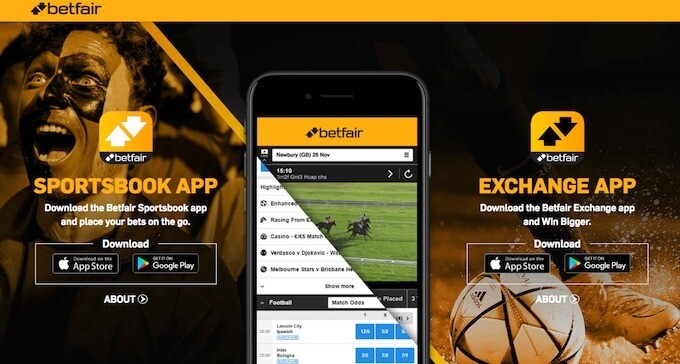 ​
You can download Betfair mobile app from the official website.
Betsafe Poker
Betsafe has developed a special mobile app, which has become extremely popular due to convenient play in any place.
The app doesn't take much space and it is not buggy. We recommend downloading this app for Android and iOS only from the official website, because it is free and secure. The mobile client retained all the functions: all tournaments are available, you can replenish account and withdraw the winnings, contact the support service and much more.
Natural8
Natural8 client for gadget is one of the most advanced on the market and it provides access to all the games and unique features of the platform. It is compatible with Apple and Android devices.
The main feature of Natural8 is the ability to play with one hand, i.e. the vertical orientation of the tables and the choice of bet sizes via special scale.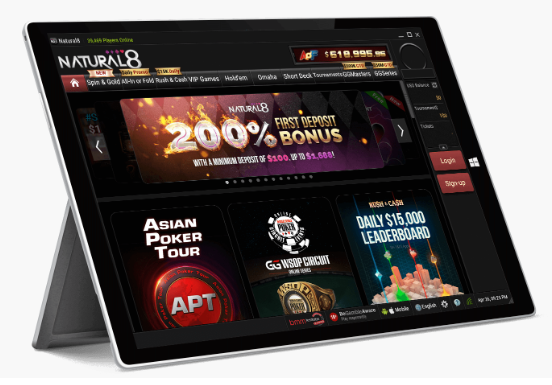 ​
This kind of gameplay is implemented in most mobile poker apps, because it is more convenient. You shouldn't rotate your smartphone, as it fits in one hand. In addition, the portrait orientation consumes less battery, and you can press the buttons and set the bet size with one finger.
You can download Natural8 for Android and iOS from the official website.
Android
250 MB of free disk space or greater
Android 6.0.0 Marshmallow
2 GB memory or greater (4 GB recommended)
iOS
iPhone 6S
250 MB of free disk space or greater (1 GB recommended)
iPad
iPad Air 2 / iPad Mini 4
250 MB of free disk space or greater (1 GB recommended)
ClubGG
ClubGG works as a standalone mobile app. By the way, to play poker through this app, you need to create a separate account, as your GGPoker account has nothing to do with it.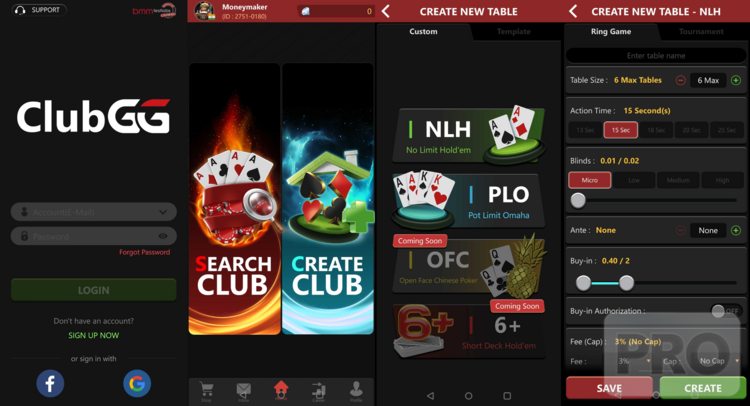 ​
ClubGG app offers hand history overview, emojis and other elements. The gameplay and animation is very smooth, as well as can be expected from all GGPoker products. Security is an important factor to prevent fraud. ClubGG has the functions of limiting the same IP addresses, GPS tracking and many others.
PokerBROS
PokerBROS software is at the high level and it offers a user-friendly and intuitive interface. The high-quality graphic design and ample opportunities for customization is a distinctive feature of the mobile client.
The app has iOS and Android versions that can be downloaded directly from the App Store and Google Play. Due to the fact that PokerBros was created as a mobile app, the players got opportunity to share tables with amateurs from all over the world. As a result, the playing field is very soft.
The most popular disciplines include NL Holdem, Omaha (PLO, PLO5, PLO6, High/ Low), MTT and Chinese poker.
William Hill
William Hill mobile app greatly increases players' experience. You are not always can be near the computer, but your smartphone will always be in your pocket. If you download the mobile app in advance, you will be able to play the game anywhere and anytime.
William Hill app is fully operational and it offers everything that the official site. The player is allowed to use all the benefits, such as betting, registration, video broadcasts, match center, statistics, deposit and withdrawal of money and many other things. William Hill mobile app works without lags and it is user-friendly. Watch the match and play live at the same time if you suddenly have free time.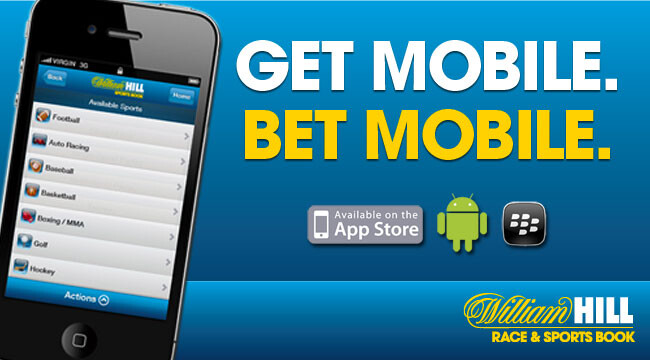 ​
William Hill app is fast and it doesn't require a lot of traffic. You can make a bet and use all the bookmaker's offers even with a slow internet.
RedStar Poker
RedStar Poker has a poker app for mobile devices, which you can download from the official website.
If you have iOS or MacOS devices, you can use the web client from the same page. Through the web client, you are able to play cash games, Twister and MTT.
The tables' design is simple and pleasing to the eye. If you wish, you can change the table color, card backs and adjust the bet size. The display of tables in the mobile application is vertical and switching between them is carried out with a swipe at the top of the screen.
Tiger Gaming
Tiger Gaming mobile app for Android and iOS has the same options, as the desktop one: settings, games, cashier, ability to play several tables at the same time and many other things.
Tiger Gaming app is available for all Android devices, both mobile phones and tablets. This is a handy and fast app that offers cash tables and a decent amount of tournaments, including SnG and MTT.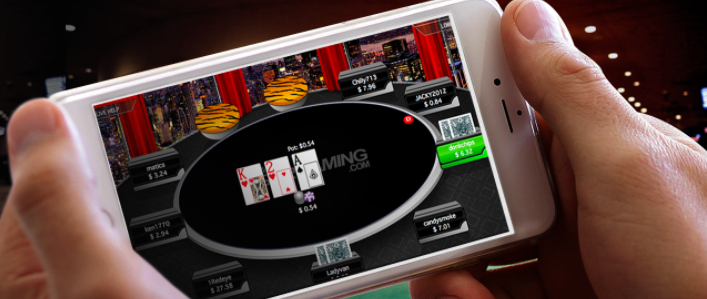 ​
Some key features of Tiger Gaming app:
Welcome bonus
Safe play
Lots of inexpensive tournaments and freerolls
Fast withdrawal
Trusted brand that offers online poker for real money since 1999
In addition, the app proposes cash games for Hold'em and Omaha with different limits, various tournaments, Sit & Go and a large number of freerolls. It is also possible to create a private table according to your preferences.
You can download Tiger Gaming mobile app from the official website.
UniBet
UniBet free app for mobile devices is available for downloading on Android and iOS from the AppStore and Google Play.
It has a concise interface with a convenient arrangement of buttons. The functionality is the same as in the computer version, so you can play a full-fledged game from your phone or tablet.
The mobile app interface is the same, as the computer version. This is a definite advantage, so there is no need to get used to the new look, buttons and interactions.
Unibet mobile app works quickly and without lags.
Bet365
Bet365 has the apps for iOS, Android and other platforms. You can download this app for different operating systems via markets, for example: Play Market or APP Store.
Bet365 app advantages:
High-quality interface.
Access to all the functions that the official site offers.
Work within 24 hours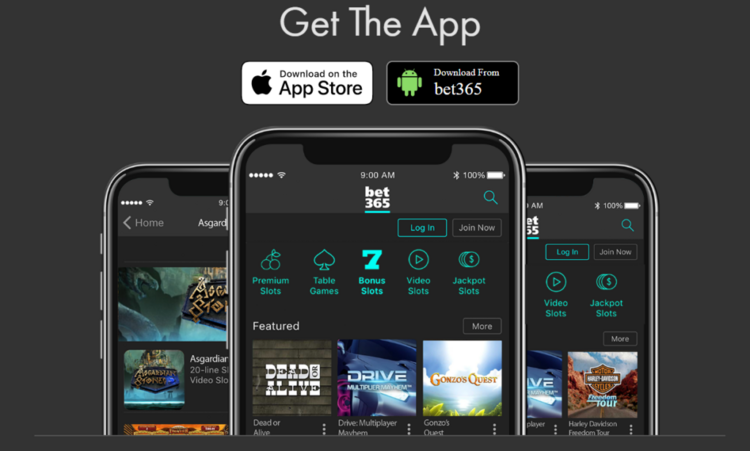 ​
Thus, your phone can be very useful, because all operations can be carried out anywhere in the world. The main thing is availability of a stable internet connection.
WSOP.com
WSOP.com poker room was created by the World Series of Poker for attracting the new players. This room entered the top 10 most popular poker sites, due to the unique opportunity to get to the WSOP series in Las Vegas without real investments.
On the official website, you can download the game client on mobile devices (Android/ iOS). Its software is convenient and user-friendly.
As for the traffic, the peak online reaches the mark of 1 000 players on weekends and 3 000-4 000 users during major tournaments.
WSOP.com advantages
The poker room holds the most affordable WSOP satellites, starting from freerolls.
Looking ahead, WSOP.com can "swallow up" a significant share of the US market, including a large number of recreational players due to the heavy TV advertising of series.
CoralPoker
Due to the launch of CoralPoker mobile app, players have opportunity to play poker "on the go". The app is available for operating systems, such as Android and IOS.
Download Coral Poker for mobile devices via the App Store or Google PlayMarket. When playing through the CoralPoker app, you will find many benefits, for example:
Large traffic of players;
Huge selection of tables for cash games, especially at low and middle limits;
Big tournament series;
Many weak players
Winamax Poker
This operator is one of the leaders in the European poker market. The high attendance is due to the attractive bonuses, weak field of opponents, high-quality software and the peculiarities of French legislation. It is also one of the oldest poker sites in the world that operates since 2007.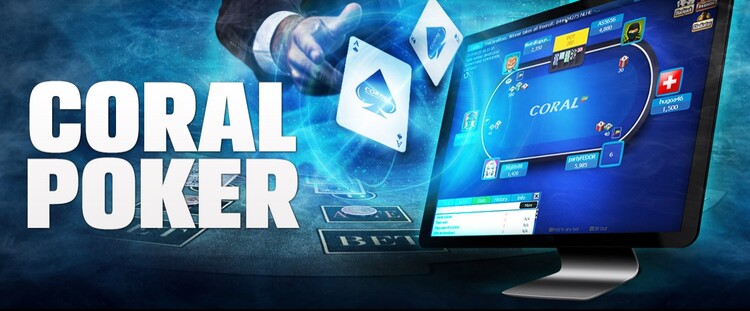 ​
It is worth to highlight the features provided by Winamax mobile app. For example, the various formats such as Sit&Go, Cash Game, Expresso, Freerolls and many others, as well as daily tournaments with real money or play money just for practice, bonus for inviting friends, 24/7 support.
Bwin
Bwin mobile app can satisfy all the owners of mobile phones or tablets, as well as offers a good gaming experience. All necessary transactions are available and the users can place bets on all sports from their mobile device. The selection of products is similar to the company's main site.
It is worth noting that the app is translated into 20 languages. As for the advantages, it should be highlighted video broadcasts and a convenient calendar of upcoming events, Touch ID, wide settings and much more.
Bwin Poker has a good traffic at almost all limits throughout the day. All types of poker are well represented: NLH, PLO, MTT, SNG, Fast Poker and others.
You can download and install Bwin Poker mobile application from the official website.
Titan Poker
Titan Poker prepared a multifunctional mobile application for those who don't want to part with their favorite games. This app is available for all mobile devices and offers the same features as the desktop client. All you need for 24-hour access is a mobile phone and the Internet (Wi-Fi, 3G or 4G). And certainly, you will have to download the Titan Poker app.
If you have previously played only from a PC and this is your first experience of interacting with this kind of applications, then you won't feel discomfort after downloading the software.
The client's design is adapted for small displays of smartphones and the interface is pleasing to the eye.
You can play the following disciplines:
Cash tables at limits from $0.01/ 0.02 to $5/10. There are both classic Texas Hold'em and Omaha, as well as 6+ Hold'em with a 36-card deck, Fixed and Pot Limit Hold'em, Omaha Hi/ Lo, Fast Speed ​​Poker;
SnG and MTT tournaments with buy-ins from 50 cents to 5000 dollars.
Twister lottery tournaments;
Freerolls;
Betsson Poker

Betsson has mobile apps for Android and iOS. Technically, these applications are not the separate programs, but a software shell for a mobile site. Therefore, there is no tangible difference using the browser client.
The mobile version and the desktop one has the same limits, disciplines and tournaments.
Betsson Poker mobile app guarantee a modern and convenient software that allows players to fully enjoy all the game benefits both on PC and mobile devices. The app lobby makes it easy to go to the desired table.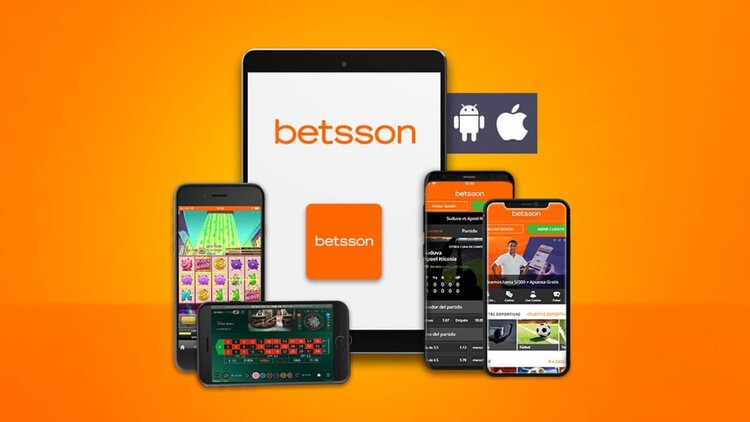 ​
In Betsson Poker mobile app, you will find almost all popular types of poker:
Texas Hold'em
Omaha
Omaha Hi-Lo
5 Card Stud
7 Card Stud
7 Card Stud Hi-Lo
NordicBet
NordicBet mobile app deserves a positive assessment in all aspects. The design is great, the interface is convenient and intuitive, the arrangement of menu items is thought out to detail. All sections are close at hand and the page loading is fast. The app has a simple and standard navigation, as the PC version.
The icons of sports are well drawn, the symbols are large and well distinguishable.
The functionality of NordicBet application includes sports betting, as well as casino and poker.
Poker Community
Poker Community app was launched in spring 2019. The platform is young, but it has already gained a great popularity.
You can download the Poker Community app from the official website. The app is available for devices with iOS and Android operating systems. Due to the mobile application, you can log into your account whenever and wherever you want.
Poker Community software practically doesn't differ from other Chinese applications in terms of functionality. The interface is intuitive and user-friendly.
At the top of the lobby, there are buttons for filtering tables by limits (Small, Medium, Big) and game type (Holdem, Omaha). At the game tables, you can customize the bet size, change the table background and turn on a 4-color deck. As for the tracking programs, they are prohibited.
PokerMaster
PokerMaster is a poker app for mobile devices that allows to create private tables for playing for real money.
PokerMaster users unite into clubs. Anyone can create his own table for a fee, and any member of the club can take a seat at the table. In turn, the private poker clubs unite into alliances in order to expand the quantity and quality of the game available to their members.
PokerMaster was created for an expensive cash games. The minimum limit is NL200, the maximum one – NL6k.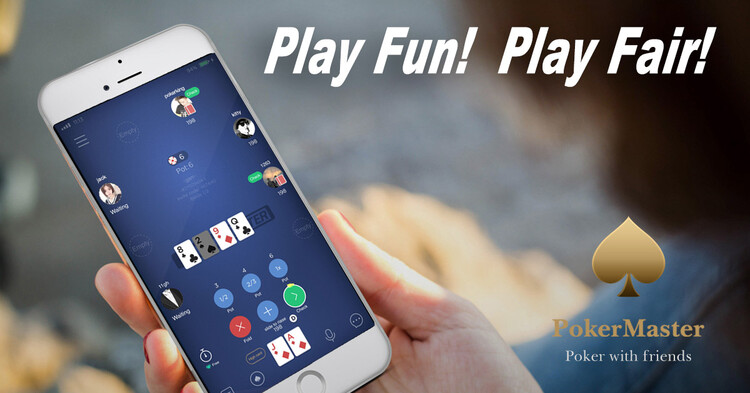 ​
The mobile client has basic settings:
filters in the menu;
four-color deck;
raise size settings.
Statistics are available for each player, namely the hand number, VPIP and PFR.
The game takes place inside the individual clubs to which the account is connected. You can see all active tables of the clubs through the "Discover" button. Club rules can differ, so you should read them before sitting down at the table.
UPoker
UPoker is a new mobile poker application that is rapidly gaining popularity among players. UPoker room has a variety of Holdem and Omaha limits, a lot of cash tables at any time. By the way, there are enough fish-players.
Unlike most mobile applications, the company has not limited itself to the Asian online poker market, which makes it possible to find clubs from many different countries in UPoker.
Much attention is paid to the software development, which has a user-friendly interface.
UPoker has its own characteristics compared to other poker apps. For example:
It is available in AppStore and PlayMarket.
In addition to standard Hold'em and Omaha, you can play 5-card Omaha, OFC (with Jokers), 6+. The room also has multi-table tournaments;
No straddles and antes;
No insurances and requirements for VPIP/ PFR stats (but VPIP requirements can be set in the table settings).
Standard table settings in most clubs: 5% rake and 3 BB cap. Rake is taken from each pot;
Few regs;
Third-party software is not supported, the app has basic statistics on opponents.
Red Dragon Poker
Red Dragon Poker is a Chinese poker room of a new generation. The application was launched in 2019 and quickly gained popularity both in China and abroad due to the software flawless operation.
In the lobby, you will see all available tables. Red Dragon Poker offers different types of games: No Limit Hold'em, Pot Limit Omaha, MTT, Short Deck and Push Fold tables.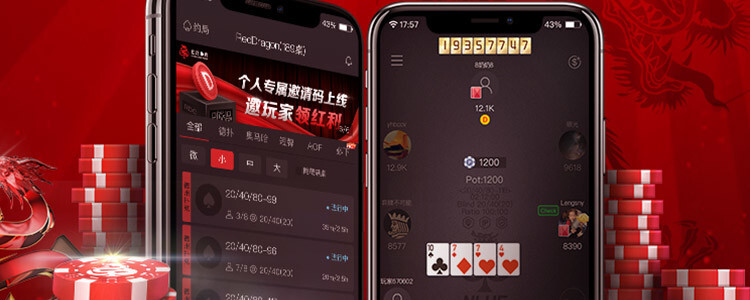 ​
As for the rake, the poker room takes 5% from winnings at the cash tables. Tables are created for a predetermined period of time (usually 2.5 hours). Losers are not charged rake.
Red Dragon Poker client can be downloaded for iOS and Android devices.
Spartan Poker
Spartan Poker is India's most recognizable poker brand. This poker room sponsors the Indian IPC series of poker, as well as offers a number of major MTT series and attracts local professional players. Satellite winners can take part in offline events organized by the company.
In Spartan Poker app, you can play Hold'em, Omaha, Chinese Pineapple Poker, Sit & Go tournaments, as well as a number of other formats and games. The official website allows you to download the room to mobile devices on iOS and Android operating systems.
By the way, Spartan Poker uses very popular software called Connective Games, which is one of the market leaders. The game client is stable, contains all the necessary functions and filters. The tables feature crisp graphics and easy-to-read four-color decks.
MobilePokerClub
Since 2008, MobilePokerClub official website has been offering its users to download application to mobile phones for free. The uniqueness of the poker room is that it initially has taken a focus on users of mobile devices. MobilePokerClub was one of the first to release functional versions of the program for various phone models. Due to this fact, the site has gained immense popularity and continues to keep many players at their tables.
Hundreds of thousands of users prefer to download and play at MobilePokerClub, because of a number of advantages, for example:
The welcome bonus applies to the first three deposits;
High-quality support responds very quickly and tries to resolve any issue;
Fast withdrawal within three hours;
MobilePokerClub applications can be installed on almost any mobile devices, including outdated models;
Rakeback up to 30%.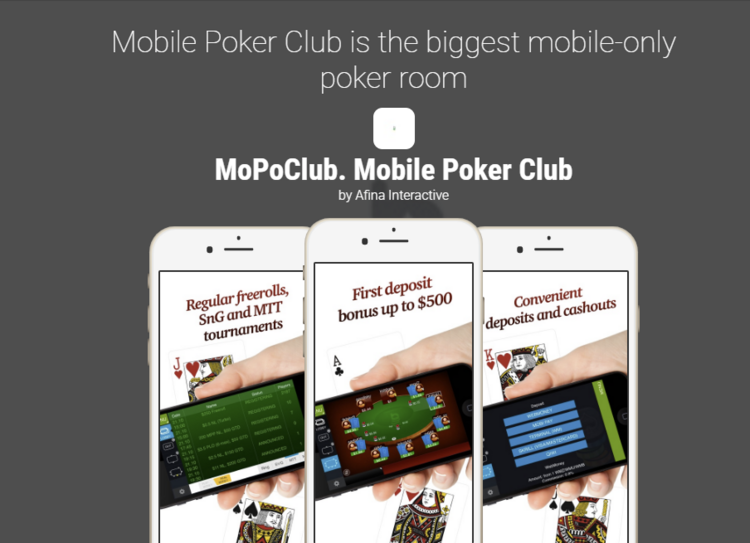 ​
Currently, the poker room provides its software for the following mobile phones:
Android;
iOS;
JAR devices;
JAD devices;
Windows Mobil;
Windows Phone.
Each user will be able to find a version for his mobile phone on the official website.