Best poker software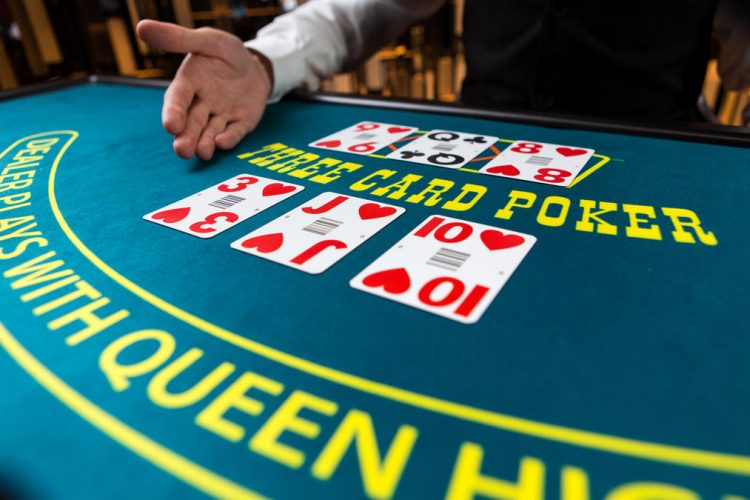 ​
Poker programs have appeared approximately with the emergence of this card game in online. Now poker software is an integral part of the modern professional game. There are many diverse programs to improve the poker players' game.
In this review, we will consider the best poker programs in 2022: from stats tracking apps to poker calculators. The article also includes information on the StarsCaption auxiliary program.
If a player refuses to use poker programs, then he gives advantage to his rivals at the table. Therefore, it is very important for players to keep abreast of the latest innovations in the world of poker software!
ICMIZER 3​
​
ICMIZER 3 is a popular poker calculator. With the help of this application, a poker player is able to analyze his game. ICMIZER 3 is most effective to use at the later stages of the tournament. It simulates various game situations, which allows players to make the best decision. Using the application, you can view the game options against each of the 169 possible hands.
This poker soft is recommended to be used in the following play moments:
The player in the SB (small blind) goes all-in, and you need to decide whether to call or fold.
To choose a bubble strategy in MTT.
If you rarely get to the final table having a big stack.
There are several types of this software:
ICMIZER 2 SNG Coach.
ICMIZER Replayer.
As is known, this app can't be used during the game. ICMIZER 2 SNG Coach will replace your classes with a trainer. Every day, a player is provided with 120 questions - it is comparable to two hours of practicing poker.
Using ICMIZER Replayer, you can view any hand and analyze it. A user is able to sort hands by the size of the won pots and other criteria as well.
ICMIZER 3 is a powerful poker soft to track game statistics. The application will be a great assistant for players who consider poker as a source of income.
Flopzilla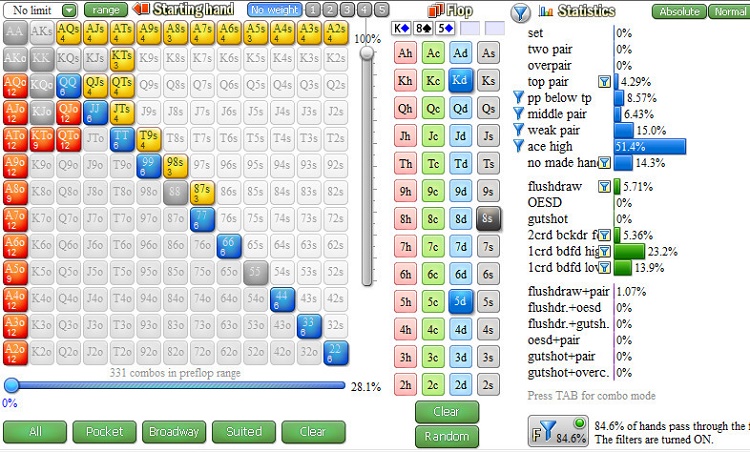 ​
If you want to know the equity of your hand, then Flopzilla is the perfect app for this. Using this poker calculator, a poker player is able to evaluate the strength of his hand.
The poker program is pretty simple to use. In order to find out the probability of hitting a particular combination in Flopzilla, it is sufficient to indicate your pocket cards and those that are already on the table.
One of the main advantages of Flopzilla is its versatility. It is perfect for both newbies and experienced players. Other benefits of the application: low cost, license for two computers, wide selection of settings.
Among the main functions of Flopzilla, it is worth highlighting hand matrix, community cards, statistics section, Hotness section and dead cards section. One of the most useful application tools is the hand matrix.
It is a chart with all possible pocket cards, where the upper triangle represents suited hands, and the right one – offsuit hands. In the middle, there is a diagonal of pocket pairs. A tool user is able to select a hand and view its equity both preflop and flop.
The statistics section is an equally important Flopzilla feature. With its help, a player can find out the probability (percentage ratio) of winning with a certain hand. The total equity of the player's hand on the selected board will change after each action in the section.
A player is able to use Flopzilla for free within 7 days. This poker tool would make a fine investment. Thanks to this app, you can improve your game without spending much effort.
Holdem Manager 3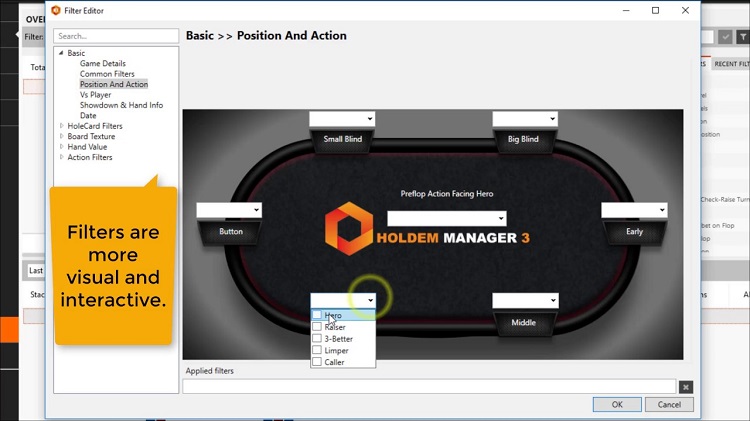 ​
Holdem Manager is one of the most famous poker tracking programs. The app displays statistics on opponents following an analysis of the played hands. Holdem Manager 3 is very useful for poker players who play multiple tables at one time. The program also collects information on its user's game.
Following the success of two previous versions, the app developers decided to continue improvements in that regard. At the same time, there were a lot of program bugs collected, therefore it was agreed to create a completely new product. As a result, we got Holdem Manager 3.
The main advantage of the new version is that it does not require installing a PostgreSQL system. Due to this, the application takes up much less space on a PC and uses less RAM. In comparison with the previous version, Holdem Manager 3 received a new interface, a convenient tournament replayer, as well as HUD supporting more than 2000 stats.
Holdem Manager 3 can be considered one of the best software for playing poker. This tool will allow you to find out information about rivals at the poker table and improve your own game thanks to statistical data.
Holdem Resource Calculator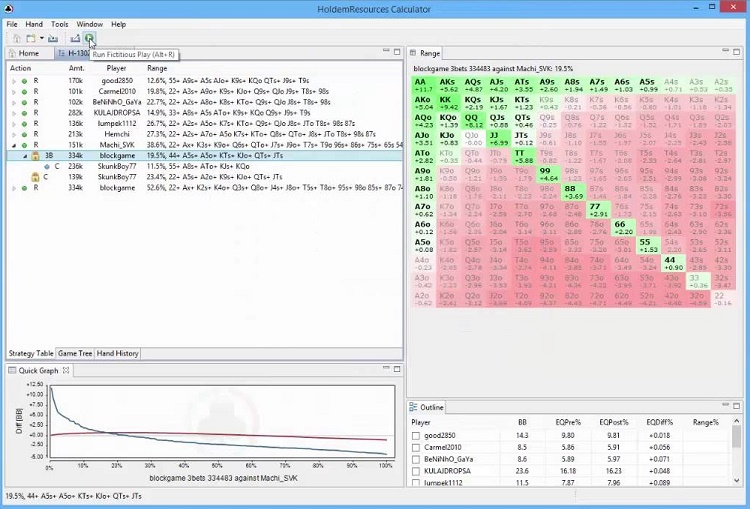 ​
Holdem Resource Calculator is an effective analytical tool for playing Texas Hold'em. This program is suitable for newbies at the Push / Fold stage. Experienced players can take advantage of this soft during SnG tournaments and multi-table competitions.
With the Holdem Resource Calculator, you can analyze played hands as well. To do this, a player needs to connect the app with the bases of another poker tool - Holdem Manager. Thanks to this program, players are able to improve their game in a specific situation.
Using this poker software, newbies broaden their knowledge of poker math and general game theory in tournaments. In turn, experienced players work on their own tactics and improve performance in the Push / Fold situation.
Holdem Resource Calculator features:
Nash equilibrium calculation for «Push/Fold», as well as for «Raise/Reraise».
Finding and using new lines to participate in tournaments.
A player is able to adjust a wide range of hands.
An opportunity to compare the played session with other ones.
StarsCaption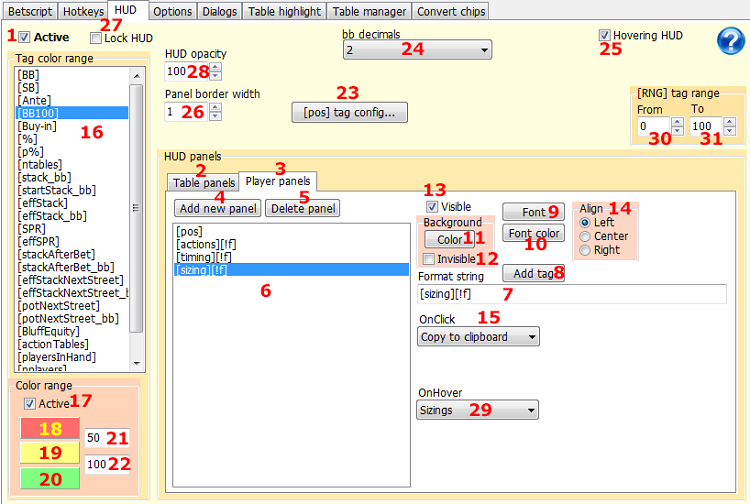 ​
If we talk about the best poker programs, then it's worth mentioning StarsCaption. The main goal of the application is to make play in a poker room as convenient as possible. This poker tool is designed for playing at the PokerStars (Full Tilt Poker) tables. The program can operate in conjunction with a pair of game clients.
Main functions of StarsCaption:
Betscript is a tool that sets a certain bet sizes for different situations during the game. A player can change the bet size at any time.
With the app, you can configure your own key combinations (hotkeys) to activate game actions.
Through the program, you can also change graphical interface (HUD) by adding stack size, limit and number of tables to it.
StarsCaption is available for free of charge using only at micro limits. In order to use the program at any limits, you need to activate the subscription in your account. After that, a player gets the opportunity to fully use the program during a month.
Simple PostFlop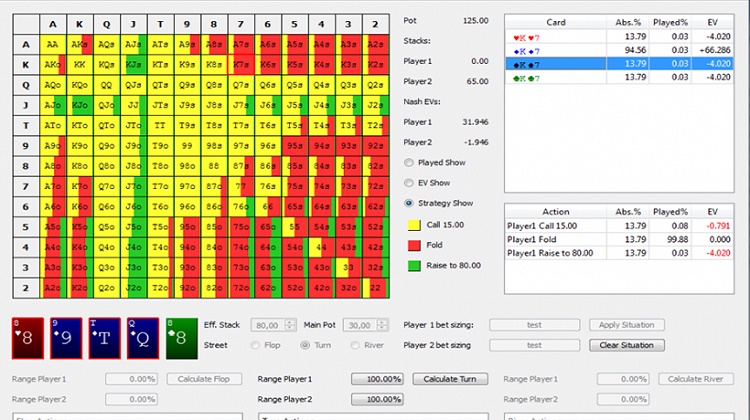 ​
Using the Simple PostFlop calculator, poker players are able to calculate the most profitable post-flop actions. This tool only works when its user remains one-on-one with an opponent during the hand. A player needs to indicate in the program his pocket cards and cards that are already on the board as well. After that, Simple PostFlop will calculate GTO strategy for the user. In addition to active cards, the app also takes into account player's opponents and size of the pot.
Main features of the program:
The app carries out postflop calculations in the shortest possible time.
Nash strategy can be calculated on the preflop if you enter a user query.
Simple PostFlop may use Expected Value as a calculator.
The tool evaluates user's hand taking into account EV in poker.
The program is mainly used by players of medium limits and higher. A player who uses a free version of the app is able to make a calculation at the postflop stage. To fully use Simple PostFlop, you need to buy a monthly license cost $70. Download this poker program via our link and get a 10% discount on your purchase. For preflop points, the discount is equal to 5%.
Hand2Note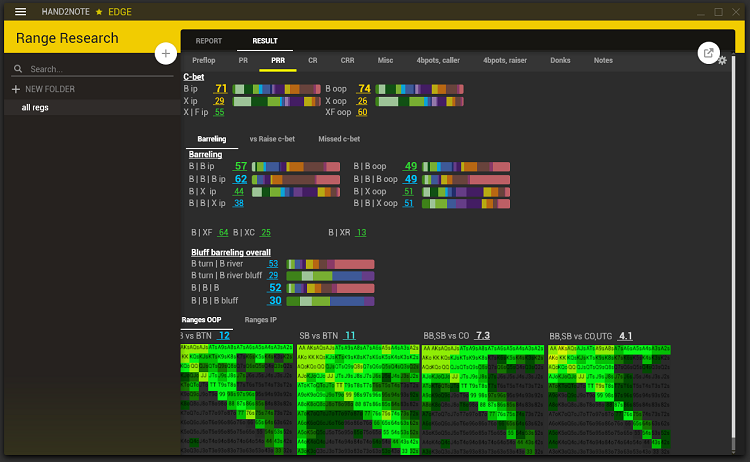 ​
Hand2Note is one of the latest developments in the world of poker software. The program is responsible for collecting and analyzing statistics. Thanks to this tool, a player is able to make the necessary calculation much faster. Hand2Note will tell a user when to call the opponent's bet, go all-in or fold the cards.
Features of the program:
Dynamic HUD shows statistics on players based on bet sizing, stack size, position, street and other factors.
Exclusive statistics of the program distinguishes between the game both against fish and regulars.
The app provides an option to display statistics directly against the Hand2Note user.
Players are able to buy both a monthly software license and an annual one. The cost of the application depends on the play limit. Cardmates' subscribers can get a 10% discount on Hand2Note. To do this, enter the H2N10AQ code when purchasing the soft.
Poker programs make the poker game more comfortable and easier. Today, all profitable regs use these applications. Some of them even order unique software. In our review, we have collected the best poker programs in 2022. These apps will certainly help improve your game and give you advantage over your rivals!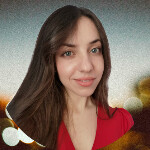 I've been working in the Cardmates team since 2018. Started playing poker the same way most people usually do – socially, with friends and fellow students. I adored those exciting poker nights but never thought my life would be connected with this game, even tangentially.