Big Hand Jackpot promotion from GGPoker

​
If you are the hunter for instant rewards, then you are at the right address. GGPoker doesn't stop surprising with its excellent promotions. This time, it offers a cash jackpot for hitting the necessary combinations: straight flush, royal flush or four of a kind.
So hurry up to register at GGPoker, create an account in the room and try your hand at poker tables.

You don't have to be super specialist for becoming the owner of a good sum, you just need a little luck and the mission gets done.
In order to win the desired cash jackpot, the player should meet the following requirements:
Invest in the pot not less than fifteen big blinds prior to making the winning hand. If you hit the winning hand, but the amount of your investment is less than15 BB, then the requirements are not considered to be met.
In order to make the necessary winning combination, you should involve 2 hole cards.
If you hit four of a kind combination, it should be formed from your poker pair.
Please note: in the case of fulfilment the above-mentioned requirements, the participant of promotion will be awarded with cash prize (irrespective of whether the player won the hand, or even folded his cards). If the participant decided to fold his cards, the jackpot sum wouldn't increase in the process of improvement of winning combination.
Payout of jackpot
Payouts for jackpot combinations depends on the size of stacks from which the jackpot arises. All blinds have the identical percentage of jackpot payouts (despite the fact that jackpot is splitted in different ways for every blind).
There is the percentage of payouts for jackpot combinations:
| Jackpot combination | Percentage for Hold'em | Percentage for Omaha |
| --- | --- | --- |
| Royal flush | 50% | 25% |
| Straight flush | 20% | 10% |
| Four of a kind | 5% | 2.50% |
Total prize pool of Big Hand is formed at the cash tables of Omaha and Holdem. The amount systematically increases, because a fixed percentage is reserved from the above-mentioned tables. With regard to the formation of fund, it is accumulated in the following way: if the pot size is equal or larger than 30BB, then the sum in the amount of 1 BB is included in the fund of jackpot.

You gave this material a grade 3 from 5: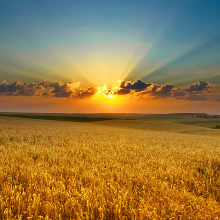 Cardmates journalist, news editor and translator since 2016. Specialization: poker news and review of events.