Best Poker Players
Poker can serve not only as entertainment or a hobby, but also bring big winnings. Top poker players win hundreds of thousands of dollars thanks to their playing skills. The richest poker players even become dollar millionaires, and their names are known all over the world.
We have compiled an extensive collection of biographies of famous grinders, which you can read at any convenient time. There are both professional poker players and amateurs who have achieved significant success.
There are some truly big and stellar names in the poker world – those poker players who have taken the game to the next level with their exceptional skills and amazing achievements. The world's top poker players make for a fascinating topic to study.
If you're serious about poker, you need to know about those who have earned the right to be called the best in the field. Their biographies can inspire and teach you something, they can give you tips on where to start your own career and what mistakes to avoid along the way.
How can you determine which players are better than others? Who is the best poker player in the world at the moment? Who is the most successful grinder of all time? Who is the No 1 poker player in the world? There is no single answer. However, there are various possible criteria.

Professional Poker Players with Bracelets
The World Series of Poker is rightfully considered the most famous series of tournaments in the world. And winning a tournament in this series brings not only an impressive amount of prize money, but also something very prestigious – a gold bracelet for the WSOP champion. Everyone who is somehow connected with this sphere strives for this award. And many professionals have such a bracelet of the World Series tournament, and sometimes even more than one.
In the table you can see the names of the players with the most gold championship bracelets for 2023.
| Position | Player | Number of bracelets |
| --- | --- | --- |
| 1 | Phil Hellmuth | 17 |
| 2 | Phil Ivey | 10 |
| 3 | Johnny Chan | 10 |
| 4 | Doyle Brunson | 10 |
| 5 | Eric Seidel | 9 |
| 6 | Johnny Moss | 9 |
| 7 | Men Nguyen | 7 |
| 8 | Billy Baxter | 7 |
| 9 | Daniel Negreanu | 6 |
| 10 | Chris Ferguson | 6 |
The undisputed leader among famous poker players in terms of the number of WSOP bracelets for several years now has been the invincible Phil Hellmuth. You may not like his style of play, but you can't argue that his accomplishments are incredible and admirable.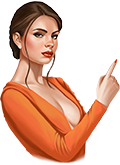 Interesting fact!
There are not only World Series championship bracelets, but also rings for winning WSOP Circuit events. Here Maurice Hawkins managed to top the ranking with 15 rings in his arsenal.

Player Rating by Winnings
The progress of tournament players is easier to track than the progress of those who prefer to play cash games. Therefore, there are various ratings where you can see the names of those who were able to win more in tournaments than others.
In the table you can see the top 10 players from the so-called Poker All-time money list (for 2023). That is, these are the most successful and richest poker players, real poker stars who received their winnings through playing poker in various tournaments. It should be taken into account that this ranking of the best poker players in the world is constantly changing, since large tournaments with huge prize money are held on a regular basis. Therefore, the biggest winnings in poker can change thanks to one large-scale event.
| Position | Player | Country | Prizes |
| --- | --- | --- | --- |
| 1 | Bryn Kenney | USA | $65,036,892 |
| 2 | Justin Bonomo | USA | $61,948,482 |
| 3 | Daniel Negreanu | Canada | $46 258 977 |
| 4 | Stephen Chidwick | England | $44 137 324 |
| 5 | Eric Seidel | USA | $41 574 397 |
| 6 | David Peters | USA | 41 456 868$ |
| 7 | Dan Smith | USA | $39 239 327 |
| 8 | Jason Koon | USA | $38 463 791 |
| 9 | Phil Ivey | USA | $37 713 082 |
| 10 | Mikita Bodyakovsky | Belarus | $37 690 621 |
If we consider only the events of the World Series, then this ranking of the greatest poker players is headed by Antonio Esfandiari with 22 million in prize money.
If we talk about cash games, it is not so easy to monitor the success of the players. You can study players at high stakes and watch the pots won, but you still won't have a complete picture of wins and losses, as with tournaments.
Members in the Poker Hall of Fame
The most famous poker players are inducted into the Poker Hall of Fame, which was created back in 1979. This Poker Hall of Fame is virtual in nature, meaning it does not exist as a real place. However, it includes some of the most influential grinders and others who have had a significant impact on the field. Therefore, this Hall acts as a rating of the best poker players of all time in the world, all the greatest in history are gathered here, and it is considered an honor to be included in it.
The Poker Hall of Fame traditionally elects one or more members each year. There are specific criteria that must be met in order to be included in the list of nominees. What is interesting is the age criterion: you must be at least 40 years old. Therefore, poker pros often made it onto the list of nominees at the age of forty. An example is Negreanu, who became a member of the Hall of Fame in 2014, just on his 40th birthday.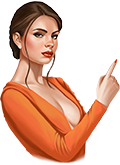 Do not miss!
If you are interested in Daniel Negreanu, watch a documentary about this player called "Kidpoker". This way you can learn more about the poker superstar.

The Richest Poker Players
It is quite difficult to answer the question of how much each specific celebrity earns. You can see winnings and the amount of prize money from tournament poker players, but it is not always possible to find out how much they spend on the game, whether they use backing, and so on. With cash grinders, everything is more complicated, and the statistics of male and female poker players who play cash games offline are generally incomprehensible and inaccessible.
But there are several celebrities who may well be on the list of the richest players in the world. These famous poker players are popular and their names are known to almost everyone who has an interest in poker news.
So, who is the richest poker player of all time?


First place: Dan Bilzerian
Controversial personality, King of Instagram, billionaire, playboy, poker celebrity. No one can argue with the fact that Dan is insanely popular and insanely rich, although you can argue with the fact that he made his money exclusively from poker. Dan himself introduces himself as the best poker player, and says that people just envy him.
Some believe he owes his millions to his father and trust funds, while others believe stories of private poker tournaments with millions in winnings. Perhaps more information and details of Dan's poker career will be revealed in his autobiographical book. But on the question "Who is the poker king?" it is his name that you will probably hear as an answer.


Second place: Phil Ivey
It is Phil Ivey who is called by many the best poker player in the world; he leads the ranking of professional grinders in the world. He has 10 World Series bracelets (only Hellmuth has more), a WPT title, and is a member of the Poker Hall of Fame. His poker face is famous all over the world; he is a regular participant in cash games at the highest limits.
Professional poker turned unemployed Phil into a real superstar. Many people know him under the nickname "Tiger Woods of poker". In 2002, he managed to win three gold bracelets at once. Phil masterfully plays not only Holdem and Omaha, but also all known mix games.


Third place: Bryn Kenny
The American successfully played a collectible card game called Magic: The Gathering, and then decided to retrain as a professional poker player. And we can safely say that he managed to become one of the most successful tournament players. His tournament winnings exceed $65 million.
He only has one WSOP championship bracelet to his name, but the young poker player still has more to come. In 2019, Kenny deservedly received the status of "poker star", as he immediately won $20 million in one tournament. Brin is famous for his memory and calmness, which helps him play poker.

FAQ
🎯 What is a poker player?
This is a person who takes part in poker games online or offline. They know the rules and understand combinations. This can be either an amateur or a professional. Amateurs most often have another job and a main occupation in life, and poker is entertainment and a way to have fun. For poker pros this is a way to make money, they can represent a certain site and receive money through advertising, among other things. On the Cardmates website we have collected biographies of the most famous poker celebrities, where you can read interesting information about their lives and get acquainted with their achievements.

💡 Who is the most well known poker player?
There is no clear answer to this question. One of the most popular grinders and successful players of our time is Daniel Negreanu, known under the nickname KidPoker. You can find the most famous personalities in our special listing.

💸 Is a poker player a gambler?
There are different types of people who are involved in this business. These can be amateurs who play for fun and can lose large sums (they can be called gamblers). These may be professionals for whom this is the main source of income. They can earn different amounts which depend on many factors.

💎 How to become a famous poker player?
You need to work on your game, devote time to theory and practice. You also need to be active on social networks and stream your online poker game. Many players earn money by collaborating with poker rooms (for example, PokerStars or Full Tilt Poker) and other brands, and thus become famous.