Anatoliy Zyrin's biography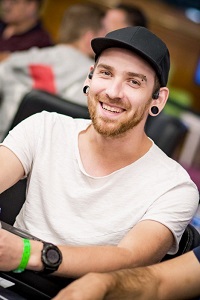 Anatoliy Zyrin
over $1 480 000
Offline prizes
exact amount is unknown
Online prizes
The best result:
$359 000 (2nd in the Main Event Merit Poker 2019)
Main achievements:
WSOP bracelet, WPT trophy, PokerStars Championship Sochi trophy, 5 trophies of Belarus Poker Tour, 2 trophies of Russia Poker Tour
Can be found by nickname:
Anatoliy Zyrin was born in Moscow suburbs and lives there at present. He was nicknamed as Dykalis by his friend due to the fact that famous TV character was also called Anatoliy, but now Zyrin doesn't associate himself with this character.

Anatoliy started playing poker in the beginning of 2010s, and in 2014 he played at Nl50-Nl200 limits. But things are different now, and the poker player wins big in live tournaments.
This summer, Anatoliy managed to take down the bracelet event in Omaha at the WSOP 2019 and get $199 000 in prize money. A couple of months later, Zyrin recorded his biggest cash in career: $359 000 for the second place at the Main Event Merit Poker Classic.
Dykalis in the poker community is known for his marathons.
In 2014, Anatoliy participated in a bet and played 50 000 hands in 26 hours. The conditions were as follows:
PokerStars NL50 ZOOM 6-max + NL50 ZOOM 9-max. Necessary rebuy to 100BB.
Profit excluding rakeback and bonuses above zero.
Stream with a webcam and current results.
Anatoliy managed to pass this distance with honor and play it in good plus: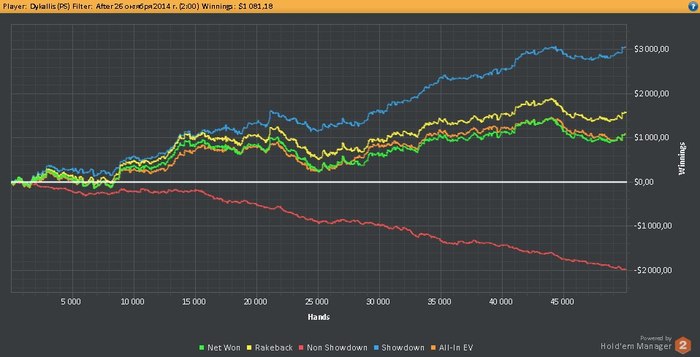 In 2018 Dykalis also held a successful poker marathon. For 58 days, the player increased his bankroll by a factor of 100: from $100 to $10 000.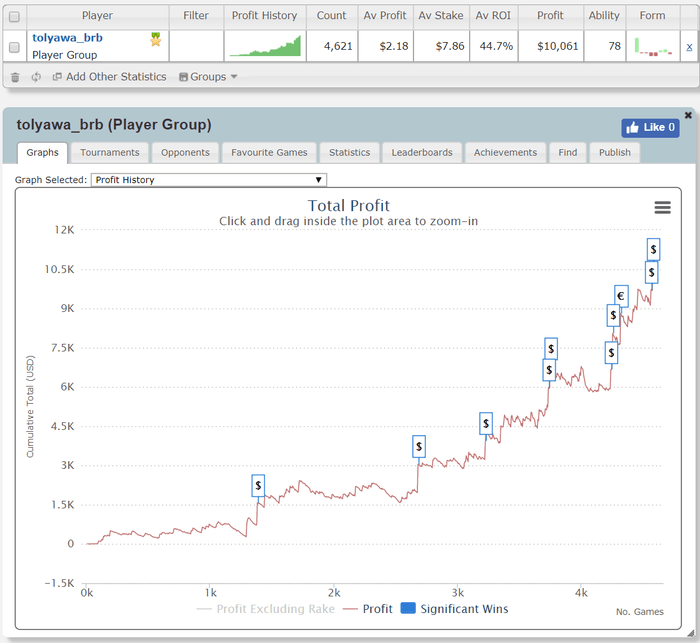 ​
Interesting facts about Anatoliy Zyrin:
The player is practicing Kundalini Yoga.
Anatoliy also likes watching StarCraft.
In the past, he worked as a streamer and a music show presenter.
Zyrin tried his hand as a musician in two bands: «Mars rover 1» and «Ellie Smith».
For 10 years, the player used to go in for ballroom dancing.
Anatoliy Zyrin on social networks: