Anatoly Filatov's biography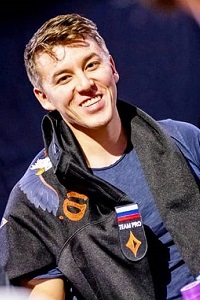 Anatoly Filatov
(35 years)
over $3 780 000
Offline prizes
over $4 680 000
Online prizes
The best result:
$1 009 000 or €907 300 (3rd place in Diamond High Roller for €100 000 at WSOP Europe 2019)
Main achievements:
over $7 000 000 prizes in career, top-100 world players, champion MILLIONS Russia 2018, best poker player in Europe 2014
Can be found by nickname:
Anatoly "Nl_Profit" Filatov is a Moscow resident, he was born on the 8th of August, 1988. His name is well known in a Russian-speaking community and for the last few years Anatoly became famous outside the Russian Federation. Like many other modern professionals Russian player got acquainted with poker in student days. The player admits that the result of Ivan Demidov at WSOP 2008 played an important role in his attitude to the game, because Ivan became a runner up of Main Event at WSOP and won over 5 800 000$. That situatuion inspired Filatov.

Anatoly Filatov told in one of the interview that he began to play online SNG tournaments for 1$ with 10$ bankroll. When his bankroll increased to 180$ Russian player proceeded to SNG for 5$ and then to MTT tournaments in which he is specialized until today. Actually, now Anatoly plays MTT from 20$ up to 1 000$ online and also off-line tournaments that are much more expensive.
Filatov actively plays online and streams his play very often. According to PocketFives data Filatov won over 3 169 000$ in online poker. For the first time "Nl_Profit" came closer to a six-figured prize sum in online in 2013 and became a WCOOP Champion in a Super Knockout tournament for 320$ (his winning was 95 260$). Five years later he became a Champion of SCOOP tournament Progressive KO Turbo for 1 050$ and won 96 270$. However he crossed the line in 100 000$ one time for today and became a runner up of Sunday Million at PokerStars in December, 2017. The second place gave "Nl_Profit" 112 068$.
Anatoly visits offline series on an incredibly regular basis and he records interesting video blogs about the play and life of the players almost at every series. Filatov can be named as a top Russian poker video-bloger thanks to his large amount of original content. In 2018, in Sochi, Filatov became the champion of the Partypoker MILLIONS Russia Main Event, winning almost a million dollars ($944,230 or ₽60,000,000). And in 2019, Anatoly won his first seven-digit prize in the WSOPE Diamond High Roller tournament. The third place brought him €907,300 (≈$1,000,000) and this is the largest prize money in the career of a Russian player.
In 2015 Anatoly represented PokerDOM brand. When he finished the cooperation with a poker room he focused on the personal development: actively recorded video-blogs, developed GosuPoker channel, participated in Global Poker League.
At the end of March Filatov said that he signed a sponsorship contract with PartyPoker that is one of the largest online poker room and became a member of PartyPoker Ambassador's Team. They concluded a cooperation agreement during partypoker LIVE Million series in Sochi.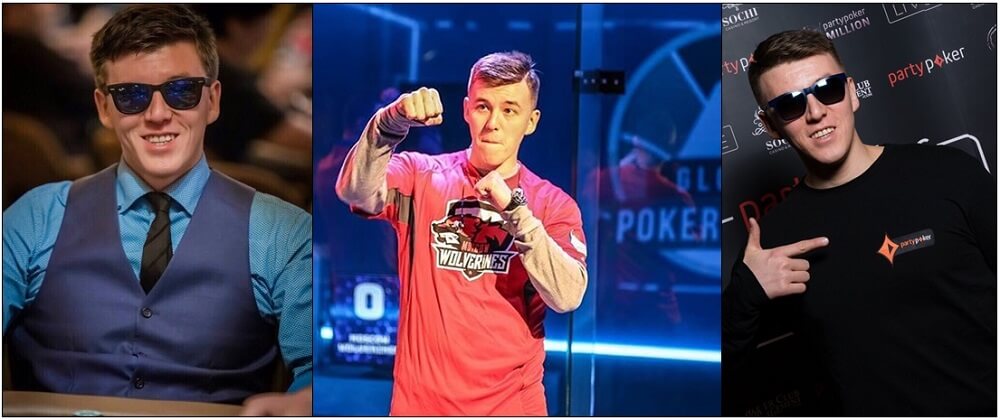 Interesting facts about Anatoly Filatov:
Filatov studied at the faculty of computational mathematics and cybernetics and graduated from Moscow State University.
In 2014 Anatoly Filatov became "The best player of Russia 2014" according to GPI and "The best European player 2014" according to BLUFF poker magazine.
In 2015 Filatov played for Russian team in a team poker competition Global Poker Masters (they took the second place and lost to Italian team). In 2016 he led Russian team "Moscow Wolverines" in a Global Poker League (they were crashed out in a semi-final).
Anatoly Filatov got "Spirit of Poker Award" from Pokerlistings at European Poker Awards in 2015.
"Nl_Profit" has a world champion bracelet in online poker WCOOP 2013.
One of Filatov's cherished dreams is to win WSOP bracelet. He goes to Las-Vegas at WSOP almost every year but unfortunately it has no success. He hit in ITM of bracelet events 11 times but these results couldn't recover the player's costs. Anatoly believes that victory is still ahead.
In 2018 Filatov took the second place in Colossus tournament at WSOP Circuit Sochi (it is the first WSOP Circuit in Russia) and won 6 000 000 roubles with buy-ins 16 500 RUB.
The player has son Dmitriy (he was born in 2015), but Anatoly Filatov divorced with the mother of his son a few years ago. Now Anatoly is married to Leila. Couple got married 07/07/2017 in Las-Vegas.
Anatoly Filatov on social networks:
Page of Filatov in Twitter (@nl_profit).
Anatoly Filatov streams his play quite often. His page "NL_Profit" at Twich collected about 11 000 subscribers. Every stream of NL_Profit collects a few hundreds if not thousands of viewers in front of the screens. The player also posts his video on YouTube