Antanas "Tony G" Guoga's biography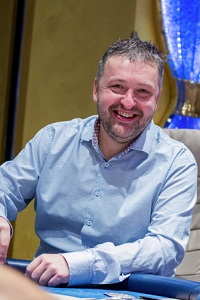 Antanas "Tony G" Guoga
(49 years)
Australia/Lithuania
Male
12/17/1973
over $7 240 000
Offline prizes
exact amount is unknown
Online prizes
The best result:
$882 942 or €799 045 (4th in WSOPE Super High Roller 2019 for €250K)
Main achievements:
1st in Lithuania All Time Money List for 2019, founded Lithuanian Poker Federation, owner and founder of TonyBet, successful businessman
Can be found by nickname:
The Mouth from Down Under
Tony G is one of the most charismatic persons who is loved by fans and hated by opponents. He is a hard-edged player and dangerous competitor, successful entrepreneur and philanthropist.

Tony G's real name is Antanas Guoga. He was born in Kaunas, Lithuania. Already in childhood, he was distinguished by incredible intelligence and mathematical mindset. He managed to become the champion of Lithuania on solving the Rubik's cube for speed. He was also fond of chess and went to a special chess school.

It is not surprising that such abilities helped him to realize himself as a professional poker player. At the poker table Antanas is known as aggressive player who makes different pranks and teases his opponent with biting jokes. For such behaviour Guoga was called "The Australian Windbag" and "The Mouth from Down Under".
Tony made a successful progress in poker. In 2004 he got in the money in WSOP tournament in 7-Card Stud and Pot Limit Texas Hold'em. Later in this year he got the 2nd place at WPT Grand Prix de Paris in NLH Rendez Vous tournament a Paris for 10 000€ and won 339 930€ or 414 478$. In August 2005 Guoga won Main Event European Poker Championships for 5 050£ and enriched with 456 822$. His total winnings in live events exceed 7 million dollars.
Most part of his winnings Tony gives to different charitable foundations and organizations. For example, at Russian championship Moscow Millions that was held in 2007 he won 205 000$ and donated this money to Russian orphanages.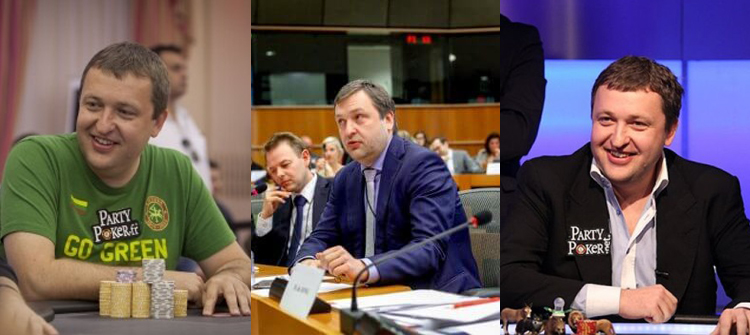 ​
Interesting facts:
When Tony G was 11, his family moved from Lithuania to Australia in Melbourne.
Antanas got acquainted with poker in school. After graduation and getting an Australian citizenship he left Australia for traveling the world in order to play at the different events.
Guoga is famous businessman. During the development of a poker boom he made good investments, he bought a domain name pokernews.com for 6 000$ and hired a few programmers for launching of the site. The site was launched in 2003. It began to grow rapidly and in a few years Tony was able to open the offices in 30 countries. Also he launched such sites as Pokerworks.com. and Pokeraffiliateworld.com.
In 2011 G founded Lithuanian Poker Federation.
In 2011 Antanas was awarded "World Lithuanian award" for strong contribution in development of the country.
Antanas Guoga is an owner and founder of bookmaker's office TonyBet (TonyBet.com).
Most part of his winnings Tony gives to various charitable funds and organizations.
Guoga is married to Aiste. Before marriage the couple was in relationship during 2 years.

Antanas Guoga has been a deputy of European Parliament from Lithuania for 5 years.
Tony G on social networks: