Antonio Esfandiari's biography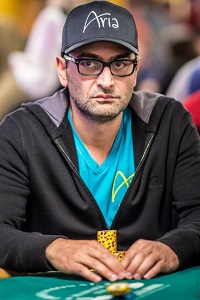 Antonio Esfandiari
(44 years)
over $27 800 000
Offline prizes
exact amount is unknown
Online prizes
The best result:
$18 346 673 (the 1st place in The Big One for One Drop with $1 000 000 buy-in in 2012)
Main achievements:
12th in All Time Money List for 2019, 3 WSOP bracelets, WSOP Circuit ring, was the 1st in All Time Money List for 2012-2013, 1st in WSOP All Time by Earnings List
At the age of 20 Antonio opened the poker world for himself thanks to roommate. Despite the fact that "The Magician" wasn't tech savvy, he began to show good results relatively quickly, and found the way how to win the money in his first tournament. Before poker Esfandiari was known for his focus with things' disappearing. When he began to progress in poker he started to show the magic concerning the money disappearance of other players who have been successfully beaten by Antonio.

In 2002 Esfandiari took the 3rd place at WPT 49'er Gold Rush Bonanza and got 44 000$. It was the first victory in large tournament for Antonio. In 2004 he won at L.A. Poker Classic and got 1 399 135$. After this winning he acquired the title of the youngest player who won at WPT.
In one month "MagicAntonio" became the owner of his first gold bracelet in Pot-Limit Hold'em Event for 2000$. This victory enriched him with the amount of 184 860$. In 2012 Esfandiari set a record concerning the prize: he took the first place at The Big One for One Drop and enriched almost with 18 350 000$.
Antonio is a frequent visitor of high-rollers' tournaments. He has more than 20 six-figured winnings and three winnings over 1 million dollars, including prize of 18 million dollars at One Drop. ;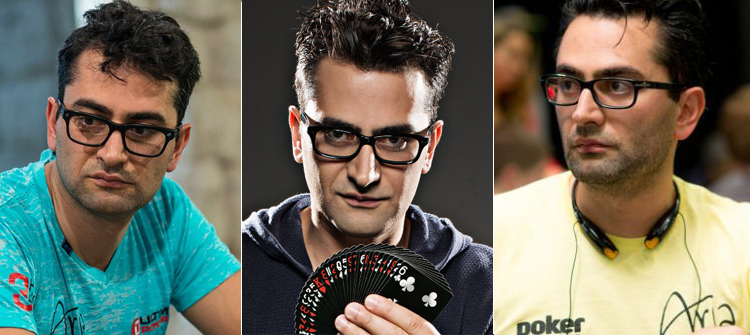 Interesting facts:
"MagicAntonio" was born in Tegeran (Iran). When Islamic revolution started, his family moved to California. At that moment Antonio was 9 years old.
The real name of the player is Amir. He had to change his name because of peer pressure.
At a young age Esfandiari worked as a waiter in local restaurant of California. At this period his nickname "The Magician" was created. At his work Antonio saw the barman showing magic tricks and he was highly interested in it. He bought the magician cards at once in order to learn how to make the magic. Antonio sharpened his skills every day for 12 hours and up to the age of 20 he became a good illusionist. "The Magician" was able to earn about 300-400$ per hour thanks to his magic.
Esfandiari played roles in the following films: «The Grand», «Lucky You», «All In: The Poker Movie», «Deal».
The player took part in such shows as «NBC Poker After Dark», «Poker Superstars Invitational Tournament» and «High Stakes Poker».
Esfandiari's winnings at WSOP and WPT gave him opportunity to become a member of the high stacks club.
Antonio is the author of book "The Secrets of play for cash" that was published in 2008 in France.
Antonio Esfandiari on social networks: