Barry Greenstein's biography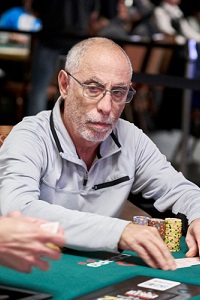 Barry Greenstein
(68 years)
over $8 370 000
Offline prizes
exact amount is unknown
Online prizes
The best result:
$1 278 370 (the 1st place at Main Event Jack Binion World Poker Open 2004 for $10 200)
Main achievements:
3 WSOP bracelets, author and co-author of poker books, member of Poker Hall of Fame, 4 WPT trophies, EPT trophy
Can be found by nickname:
Barry Greenstein is talented professional who makes informed decisions and has analytical approach to play. All these qualities make him a dangerous competitor at the table.

Barry got acquainted with poker in childhood and since then he didn't give up with it. Possessing a mathematical mindset he achieved good results both in poker and in further studying at the University of Illinois where he entered to the Faculty of mathematic and programming. It was easy for him to combine the game and study.
Greenstein started to play in large events in the 1990s, however the 2000s brought him a significant success. In 2004, 2005 and 2008 he built a collection from 3 WSOP bracelets. Furthermore, in 2003 Barry won 7-Card Stud tournament for 127 000$ at Larry Flynt's Poker Challenge Cup. His prize was 770 000$. His victory at Main Event Jack Binion World Poker Open for 10 200$ in 2004 was a significant one, he earned 1 278 370$. These two results are the largest ones in the player's career.
"barryg1" has a lot of victories and cashes in tournaments. He demonstrates stable good results at WSOP. For example, in 2017 he hit the prizes of bracelet tournaments 13 times and he had the same amount of ITM at WSOP in 2018.
Greenstein gives a significant part of his winnings to various charitable organizations. That's why Barry is named "The Robin Hood of Poker".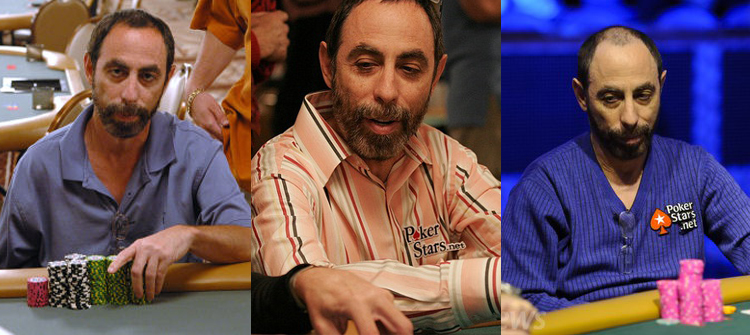 Interesting facts:
Greenstein was a talented child. By the age of 12 he was able to earn money with poker and by the age of 15 he wrote his own computer program.
Barry got a master's degree in "computer science" at the University of Illinois at Champaign-Urbana and also worked at PhD on mathematics. However he couldn't defend it because Greenstein decided to engage his life with poker.
After the University Barry worked in a famous company "Symantec" that is specialized in a software development.
He was married to the girl Donna who had already had 3 children before she was married to Greenstein (because of that Barry left poker for a while and got an official job in order to gain custody of the children). Soon their common two children were born. However they couldn't save their family and marriage broke up. Also Barry has another adopted son - Joe Sebok, who is also a professional poker player.
In the early 1990s "The Robin Hood of Poker" decided to leave his main job and fully engaged in poker because an income from poker was higher than from his main activities. Moreover, the problems in Barry's former family were the reason of such decision. His wife and daughter were diagnosed with serious illness and it required a lot of money for treatment.
Greenstein has written a chapter for book "Super System 2".
"barryg1" published a book "Ace on the River". For those, who eliminates him from the game, Barry presents book with his autograph.
Barry gave poker lessons for Mimi Tran and in exchange for this Tran taught him Vietnamese language.
Greenstein was a member of Pokerstars Team Pro.
In 2011 he entered Hall of Poker Fame.
Barry Greenstein on social networks: