Bill Perkins' biography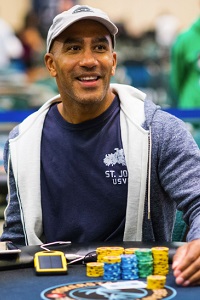 $5 450 000
Offline prizes
exact amount is unknown
Online prizes
The best result:
$2 678 000 or £2 200 000 (6th place in Triton Million 2019 for £1 000 000)
Main achievements:
one of the most famous high rollers, successful businessman, creator of the popular Twitch poker channel The Thirst Lounge
Can be found by nickname:
American businessman and poker player Bill Perkins was born on February 2, 1969, in Houston, Texas. He graduated the University of Iowa with a degree in "electronics and electrical engineering". Perkins worked as an oil trader for several years, and after that he decided to open his own company Small Ventures. In 2013, Bill established his own hedge fund Skylar Capital Management.

After achieving a considerable success in business, American player started his poker career. In 2010, he became a member of PokerStars Big Game TV show, where he plays poker with famous professionals. Since 2012, Perkins began to play in high roller tournaments.
Bill got his first big winning in the same year at PokerStars Caribbean Adventure (PCA) series. In one of High Roller tournaments with $25 000 buy-in, he took the 15th place and won $58 000. For Perkins, PCA can be called the most profitable series. His best result in this championship is the 8th place in the tournament with $50 000 buy-in and winning in the amount of $118 000.
WSOP events are also significant in the career of American player. At first, it was very difficult for him to get into prizes of WSOP tournaments. Despite this, Perkins was able to afford himself to continue his play. Over time, he improved his play and it allowed him to achieve the big victories at WSOP.
In 2013, he took the 3rd place in One Drop High Roller tournament with $111 111 buy-in and won almost $2 000 000. In 2019, he took the 19th place in Short Deck Hold'em tournament and won $15 000.
The biggest winnings in Perkins career:
6th place in Triton Million for Charity – Triton Poker SHR Series 2019 – $2 678 000;
3rd place in One Drop High Roller – WSOP 2013 – $1 965 000;
4th place in Super High Roller – EPT London 2013 – $470 000;
8th place in No Limit Hold'em – PCA in 2019 – $118 000;
5th place in Shot Clock – PokerStars Championship Bahamas in 2017 – $92 520.
In online poker, Perkins is known under the nickname "GASTRADER". In this game format the player's performances are not as successful as it is in the live tournaments. For example, from 2016 to 2017, Bill lost more than $850 000. If you divide this amount by the number of hands played, it turns out that American player loses $95 per hand on average.
Even in this scenario, Perkins cannot be called as a weak player. In online poker, he managed to play with such famous players as "Truteller", "probirs" and "LlinusLlove".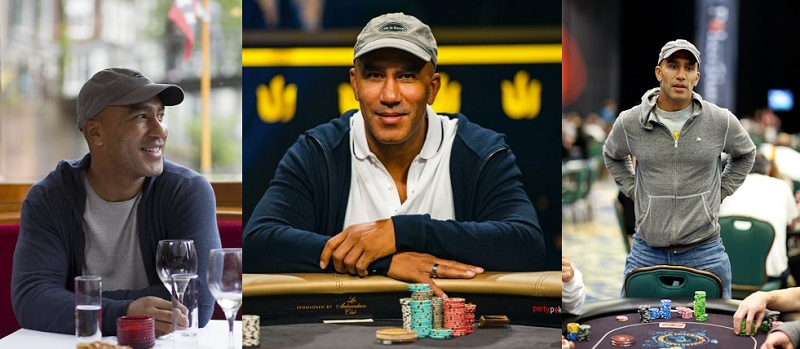 Interesting facts about Bill Perkins:
Bill Perkins is a big fan of making bets. On his account there are many different crazy bets with poker players. During one of the tournaments, Bill proposed his friend Jeffrey Gross to get a rainbow tattoo, which is a symbol of sexual minorities. Perkins paid Gross $550 000 for realization of his "curious offer."
Bill made a wager with his friend Dan Bilzerian regarding whether he would be able to go to Las Vegas from Los Angeles by bicycle during 2 days. The amount of dispute between the poker players was $1 200 000.
During Main Event at PokerStars Caribbean Adventure, Perkins argued with famous poker player Antonio Esfandiari for $50 000 that he would not be able to walk lunges within 48 hours. The next day, the popular player was excluded from the tournament because he decided to relieve himself in the bottle right in the gaming room.
In 2017, Perkins entered into a bet with Jamie Staples and his brother, the condition of which was that in a year both brothers will weigh equally, although at that time the difference in their weight was more than 70 kg (Jamie weighed 138 kg, and his brother Matthew – 61 kg) . A year later, the guys won the argument. At that time, the weight of each of them was about 85 kg.

In 2016, businessman and poker enthusiast Bill Perkins created Twitch-channel The Thirst Lounge, which is very popular in the poker community. The team of players who stream on the channel is called The Thirst Lounge 10. In 2019, PartyPoker signed a sponsorship contract with The Thirst Lounge 10.

In 2019, Bill Perkins announced that he had written the book Die With Zero. In it, he tells readers how he achieved success in life, and shares his opinion about the need to value time above money.

Bill has two daughters from his first marriage.
Bill Perkins's partner – Lara Sebastian – American model, actress and dancer, originally from Canada. The couple have been together for many years.

Bill Perkins with his daughters and Lara Sebastian
Bill Perkins on social media: