Bryn Kenney's biography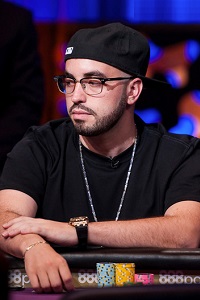 over $56 400 000
Offline prizes
over $430 000
Online prizes
The best result:
$20 500 000 or £16 890 500 (2nd in Triton Million for £1 050 000 in 2019)
Main achievements:
1st in All Time Money List for 2019, winner of the biggest prize in poker history – $20.5 million, runner-up of Triton Million – the most expensive tournament in history, WSOP bracelet, 9 trophies in live PokerStars tournaments, WPT trophy, 2 trophies of Triton Poker Super High Roller
Can be found by nickname:
Bryn Kenney is an ambitious professional player, who was able to get both big victories and losses in his career. He became one of the top players and has acquired a reputation of uncompromising opponent.

Kenney started play poker since school and after reaching the age of 16 he understood that poker is a very profitable business, that's why he decided only to play poker. Under his parents' pressure Bryn had to enter the college, however he got bored of studying pretty soon. As a result, he left college and was wrapped up in poker.
Having studied the basics, he started to play online. At the age of 17 Bryn played from account that was created on his mother's name, and at 18 years old he changed it to another account, which he is using for today. After getting experience and sharpening the skills, he moved to live events which brought Kenney a good profit. On January 2016 he won 1 687 800$ in Super Highroller tournament for 100 000$ at PCA. In 2017 Bryn took the first place in the tournament Super High Roller 8-Max for 100 000$ at PokerStars Championship and got 1 784 500€ or 1 946 911$.
His participation at Main Event Triton Super High Roller Series 2016 brought him another million profit. He took the 2nd place and earned 1 401 694$. In 2018 Bryn Kenney finished at the 5th place at Super High Roller Bowl China for 2 000 000HK$, and got 11 640 000HK$ or 1 484 000$.
In 2019, Brynn Kenny made history by winning the largest prizes in live poker, while he took second place in the event. This is the Triton Million tournament with the biggest buy-in in poker history (£1 050 000, about $1 300 000). Thanks to the deal in the top 2, Brynn received more than a champion, namely $20.5 million. After this win, he doubled the already considerable amount of prize money in his career and immediately topped the list of the most profitable players on the All Time Money List, overtaking Justin Bonomo (who was extremely successful in 2018) and legendary Daniel Negreanu, who led the rating for several years in a row.

Bryn is famous for his upstreaks and downstreaks. He even has told the story that his bankroll was reduced from 3,5 million dollars up to -400 000$ for half a year. According to his words it has happened because of wrong investments and because he lent money to the wrong people.
Now, if to look at Kenney's results we can say for sure that his bankroll looks pretty good again.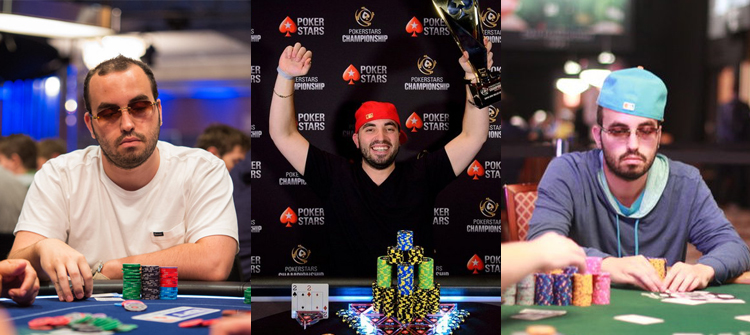 Interesting facts:
Bryn Kenney was born in Long Beach, New-York.
In childhood he was fond of playing "Magic: The Gathering".
Now he is living in Los-Angeles and in spare from poker time he travels and snowboards.
He is an ambassador of GG Poker.

The player said he received 30-40% of his winnings in Triton Million, which amounted to $20.5 million. According to him, he had the largest share "on his own" in this event, which means that most of the players played there on 50% or more from backers.

According to highstakesdb data the results of "BrynKenney" at high limits are as follow:
"BrynKenney" at PokerStars (August 2018):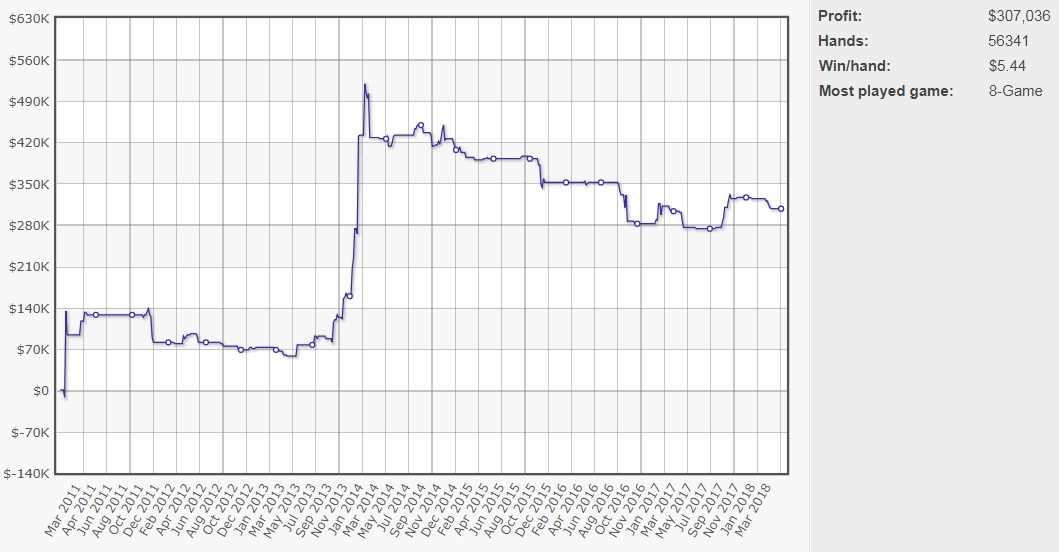 Bryn Kenney on social networks: