Chris Moorman's biography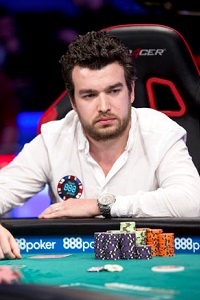 over $5 900 000
Offline prizes
over $16 250 000
Online prizes
The best result:
$1 068 690 or €800 000 (2nd place at $10 400 WSOP Main Event in Cannes in 2011)
Main achievements:
the most profitable MTT player online (until 2019), 4th in the ranking of the most profitable MTT players online (as for 2019), 30 triple crowns from PocketFives, WSOP bracelet, 2 WPT trophies, EPT trophy, over $22 000 000 in prizes for career, author of two poker books
Can be found by nickname:
Chris Moorman is a well-known professional poker player, who is famous not only for his excellent online results, but also for live tournament success. Initially, he played online and built his bankroll from the scratch. His poker career has begun with a victory in a freeroll with 70$ prize fund, where he finished in the second place.

In 2009, "moorman1" won 112 950$ for the 8th place at the SCOOP: 10 300$ Main Event with a 5 million dollars guarantee on PokerStars and won 204 000$ for the second place at the FTOPS Event # 17 on Full Tilt. The first place in The Sunday Brawl on Full Tilt in March 2010 brought him 109 620$ and a year later he took the 3rd place in 1 000$ Monday tournament with a 2 000 000$ guarantee on Full Tilt and received 235 590$. These are the largest, but just few of many winnings in the player's career.
As for live events, 2011 was a profitable period in Moorman's life. Chris showed excellent results at the WSOP 2011, having taken the 3rd place in NLH-6 Handed tournament for 2 500$ (he won 271 800$) and then the 2nd place in NLH-6 Handed Championship for 10 000$ (+716 280$).
In the same year Chris demonstrated his skills at the European stage of the World Poker Series in Cannes, having stopped on the verge of victory at the WSOP Europe Main Event. The second place brought him 1 068 690$.
Another million Chris won in 2014, having become a champion of the WPT LA Poker Classic Main Event for 10 000$. The poker player got 1 015 460$ of prize money.
His first WSOP bracelet Moorman gained in 2017 in NLH 6 Handed Event for 3 000$, having already been a famous professional player. In addition to the prestigious trophy, the guy also received almost half a million of prize money.
Until 2019, Morrman led the rating of the most profitable MTT players online. At the end of 2019, moorman1 moved to 4th position on the list, with a total winnings of $16.1 million.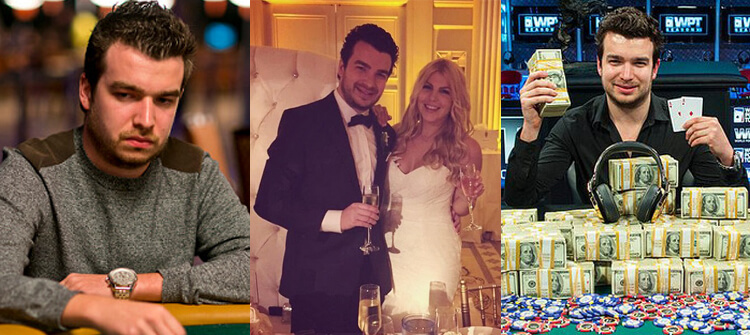 ​Interesting facts about Chris Moorman:
As a child, "moorman1" was very fond of football and he had all the prerequisites to continue his football career. However, Chris had to leave his passion due to the injury.
Moorman has studied at the University of Essex and led a billiard team.
After an incredible success in live tournaments in 2011, he signed a sponsorship deal with a poker site "Lock Poker" and became a member of "Lock's Pro Elite" team.
Chris is considered to be one of the most successful online tournament players. He is the first player who managed to earn more than 15 million dollars in online MTTs.
He became the first player in the world to receive 10 Triple Crowns. At the moment, he has 30 triple crowns from PocketFives.
In 2004, "moorman1" presented his book "Moorman's Book of Poker" and in 2017 he released the autobiographical book "Moorman: The inside story of the most successful online poker player of all time "
Chris Moorman has never resorted to backers' help but he finances other players himself.
In 2015, "moorman1" married Cathy Lindsay. It is known that his wife works in a fashion industry. She has her own blog, in which she tells about clothes, make-up and other beauty stuff.
In 2016, Moorman became an ambassador of 888poker.
In 2018 he earned 29th Triple Crown in one game session on Thursday, from 21st to 22nd of August. Then, in April 2019 Moorman got his 30th Crown.
Chris Moorman on the social networks: