Daniel Heimiller: Biography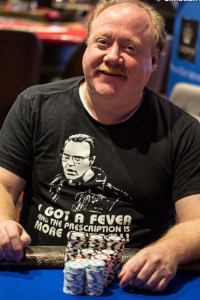 Daniel Heimiller
(61 years)
nearly $7 000 000
Offline prizes
exact amount is unknown
Online prizes
The best result:
$627,462 (1st place in the $1,000 NLH - Seniors Championship, WSOP 2014
Main achievements:
2 WSOP bracletes, 2 WSOP Circuit rings, Best All Around Player by Commerce Casino (1999), Spirit of Poker by PokerListings (2014)
Can be found by nickname:
Choosing between online poker sites and offline series, Daniel Heimiller – an acclaimed card player from the United States – leans towards live tournaments (finding comfort in playing far from the madding Internet crowd). He truly thrives in live games, and his success can be quantified by impressive earnings of $7,000,000 in offline events over the years.
Live Performance of Daniel Heimiller
For more than 30 years, Dan has actively participated in various poker tournaments, including the renowned World Poker Tour, World Series of Poker, and televised Professional Poker Tour (a spin-off from WPT, which is now shut down).
The American has accomplished the big feat of securing two heralded WSOP gold bracelets. His first triumph came in May 2002 when he emerged victorious in the $2,000 1/2 Hold'em - 1/2 7 Card Stud event, walking away with a remarkable prize of $108,000. Daniel clinched his second bracelet and a substantial $627,000 by winning the $1K NLH - Seniors Championship at the WSOP 2014. It's worth noting that this particular event attracted nearly 4 500 participants, marking a then-record field.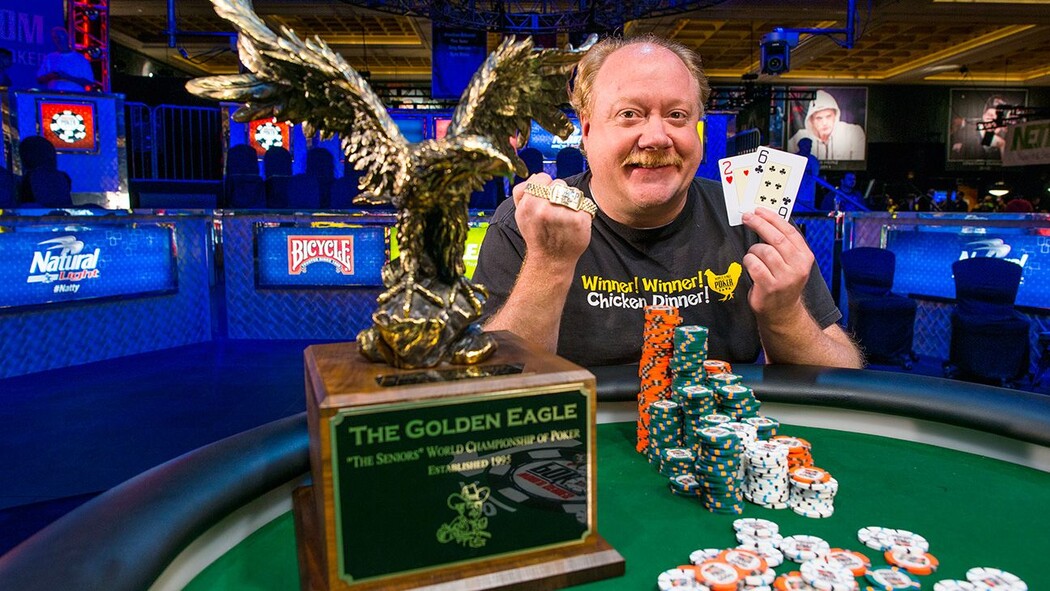 ​
Further to the aforementioned triumphs, Heimiller has made it to the final table of the WSOP a whopping 18 times. Among these successes, we should outline two memorable second-place finishes secured in 2001 and 2010.
What's more, the American has secured two WSOP Circuit rings alongside the bracelets. He has also made numerous cashes in WPT, PPT, and WSOP APAC tournaments. Poker players often experience crazy hands, and here's the thrilling adventure Heimiller experienced during the 2023 World Series of Poker:
​
Online Achievements
Despite Dan's preference for live festivals, he hasn't abandoned online play completely. Throughout his poker career, he has claimed victory in over 30 tournaments. One of the player's most notable online accomplishments dates back to 2003 when he emerged victorious in the $300 Pot Limit Omaha Eight-or-Better, running as part of the WCOOP series. By the way, Daniel's alias on PokerStars is "Lenny."
Additionally, he has achieved several cash finishes at the WSOP Online, albeit the prize amounts are much more modest, down from his live winnings.
Poker player's personal website
Yes, you heard it right, Heimiller had his own website (https://danhimiller.com). The design was, mildly speaking, outdated, but you could find poker tips, his prize money statistics, and more there. Information on the site hasn't been updated since 2007 🙂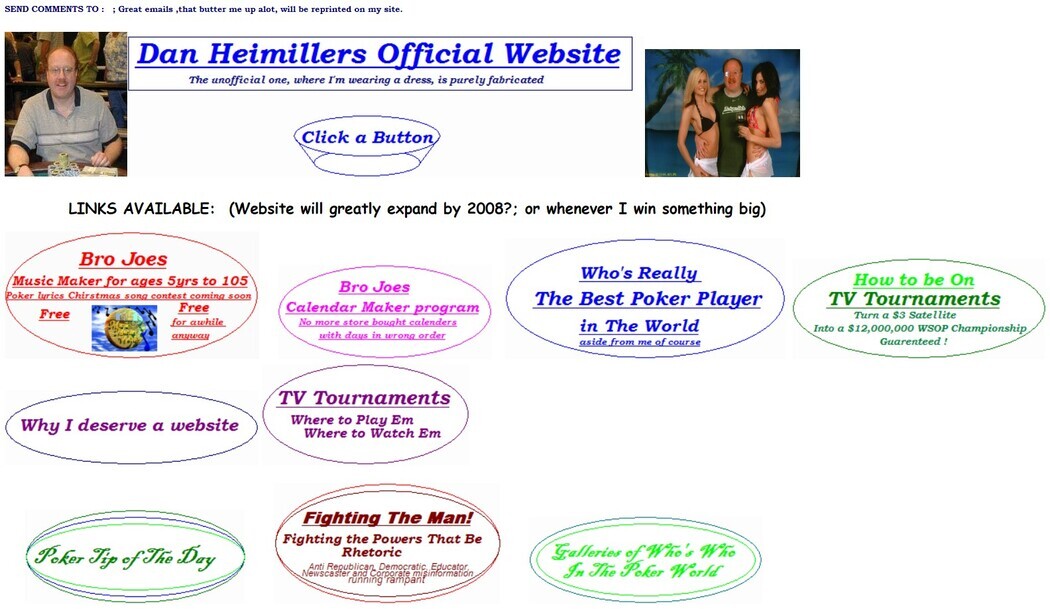 ​
Interesting Facts about Dan Heimiller
The player was born on June 25, 1962, in California and grew up in the city of Livonia, Michigan, USA.
Daniel mastered poker in his childhood. Card home games were a cherished tradition within their family, and his grandmother served as his primary mentor and coach during those times.
Now retired, but for a while, Heimiller worked as a taxi driver in the vibrant city of Las Vegas, where he currently resides. Additionally, our hero has professional experience as an industrial engineer.
The American has a fantastic sense of humour. On his website, Daniel jokingly explains why he deserves a personal portal. And the first reason is his possession of Annie Duke's – a former poker pro – home phone number, which he "vowed" to auction off in case of bankruptcy.
In 1999, Dan was selected as the 'Best All Around Player' at Commerce Casino.
During a 2-year period, the man secured triumph in 9 poker tourneys and managed to reach as many as 33 final tables.
Made an impressive six in-the-money finishes in the WSOP Main Event. These important strides occurred in the following years: 2002, 2006, 2007, 2016, 2018, and 2019.
In 2014, the American made it to the $1,500 Eight Game Mix final stage, where he battled against renowned pros Phil Ivey and Daniel Negreanu. Heimiller eventually finished third, with Ivey taking the victory.
Dan was nominated for the Spirit of Poker award by the poker portal PokerListings in 2014.
Believes that the poker boom trigger was the Internet rather than Chris Moneymaker.
Despite such notable achievements, Daniel remains unaffected by stardom. In interviews, the man describes himself as a semi-professional player. He humbly admits, "I only win some of the time."
Daniel Heimiller on Social Networks
It cannot be said that the poker player leads an active online social life, but he did create a Twitter account and occasionally shares various content there. From time to time, the guy even conducts contests, giving away a share of his winnings for retweeting his specific posts.