Daniel Negreanu's biography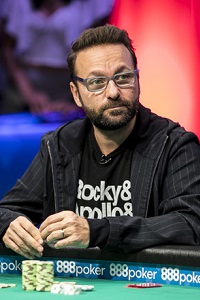 Daniel Negreanu
(49 years)
Canada/USA
Male
7/26/1974
over $42 000 000
Offline prizes
exact amount is unknown
Online prizes
The best result:
$8 288 001 (2nd place in The Big One for One Drop with $1 000 000 buy-in at the WSOP 2014)
Main achievements:
6 WSOP bracelets (including 1 WSOP Europe and 1 WSOP APAC), twice took 11th place at the WSOP ME (in 2001 and 2014), member of the Poker Hall of Fame, 1st in All Time Money List for 2014-2018, 3rd in All Time Money List for 2019, top-10 best world players, 2 titles WSOP Player of the Year (2004, 2013)
Can be found by nickname:
Daniel Negreanu is one of the most famous professional poker players of our time. He has repeatedly been recognized as Poker Ambassador and, of course, Daniel is the brightest representative of the game. Almost every poker fan knows Negreanu's name.

Daniel was born and raised in Canada. Despite he has Romanian roots and most of the time he spends in the USA (he even got American citizenship) – he is a true Canadian and plays in poker tournaments under the flag of this country.
Negreanu has a lot of titles and victories in the prestigious poker competitions. He regularly participates in different shows, acts as a commentator and presenter of many significant events.
In tournament poker Negreanu almost 4 years had been considered as number one in terms of the earned money amount for the whole time with a total winning of over $39 000 000, until Justin Bonomo got ahead of him in this rating in 2018. In addition, Daniel from time to time plays cash and participates in charity events.
In 2007, Negreanu became a Team Pro representative of PokerStars – one of the most famous poker rooms. Daniel Negreanu's nickname on PokerStars is "Kid Poker". In 2019, Negreanu left the PokerStars team, and a couple of months later he became the ambassador of GGPoker.
In 2014, Daniel Negreanu deservedly joined the famous Poker Hall of Fame. He could swell the Poker Hall of Fame ranks earlier, but he turned 40 years old (a required age for the candidate to join the Poker Hall of Fame) only in 2014.
Negreanu continues to achieve great results in poker. He just strengthens his status in poker by being one of the most successful players in the world.

Interesting facts about Daniel Negreanu:
Until 2004, Daniel Negreanu had been considered as the youngest player to win the WSOP. That's why he has got his moniker "Kid Poker" (Negreanu's nickname).
At the end of 2005, Daniel opened his poker room, which operated for about two years and closed, as soon as Negreanu signed a contract with PokerStars.
Negreanu has participated in "Super-System 2" writing of the legendary Doyle Brunson and has eventually become a co-author of the book. In addition, Daniel wrote over a hundred articles about poker, and he regularly writes on his blog.
Negreanu is a big hockey fan. He constantly monitors the game and collects hockey sweaters. At the moment his collection numbers more than fifty exemplars. Toronto Maple Leafs is the poker player's favorite team. Also, the player helped the appearance of the Las Vegas hockey team - Vegas Golden Knights in 2016.
Daniel Negreanu is a vegetarian (even a vegan). He does not eat animal origin products or wear clothes made with natural leather and fur.
Negreanu tries to hide his personal life, but, before he married Amanda Leatherman, it is known that Daniel lived for some time with a girl named Marissa. In 2017, the couple adopted two puppies, Yorkshire Terrier named Rocky and Apollo. After the separation, both dogs remained with the poker player.
Negreanu's filmography is extensive enough. In addition to participating in such well-known poker shows as Shark Cage, Poker After Dark, High Stakes Poker, etc., Daniel has also played episodic roles in several films, including "Lucky You", "Tilt", "Poker Kings", "The Grand", "X-Men Origins: Wolverine" and others.
Negreanu is fond of computer games. In 2015, he started to play Hearthstone and even took part in the world championship.
"Kid Poker", a documentary film about Negreanu, was produced in 2015.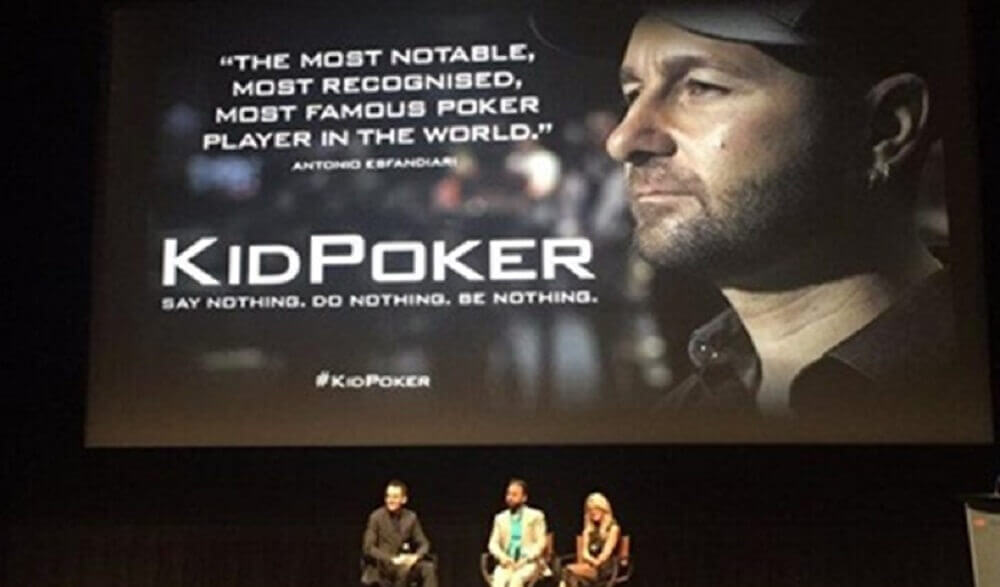 In 2018, Daniel Negreanu joined a training resource MasterClass and began to carry out poker trainings. A detailed Daniel Negreanu masterclass review will be useful for anyone interested in poker.
In 2019 married to Amanda Leatherman (now Amanda Negreanu). This is why the answer to the popular question "Is Daniel Negreanu gay?" is pretty obvious - and it's negative.
In 2019, Negreanu was named the WSOP Player of the Year, which he was very happy about, because for him it meant becoming the holder of this title three times. But a couple of days later, it turned out that a mistake had been made in the calculations and in fact, the best player in the World Series of Poker was Australian player Robert Campbell. Daniel was upset about this incident but congratulated the opponent on a decent victory.

As for Daniel Negreanu net worth, the number of $50 million is often cited on the Web.

Daniel Negreanu on social networks: