Daria Feshchenko's biography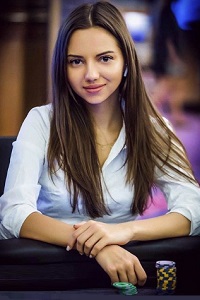 Daria Feshchenko
(30 years)
over $236 000
Offline prizes
exact amount is unknown
Online prizes
The best result:
$37 530 (12th place in the Little One for One Drop for $1 000 at the WSOP 2018)
Main achievements:
top-5 most successful Russian women in poker, first 888poker ambassador from Russia, represented the 8-Team Russia at WSOP 2018, got many Miss titles
Can be found by nickname:
Daria Feshchenko was born in Moscow and as a child she was fond of logic games. A little later, she began to play chess and a card game called "Durak" (means fool). Dasha's friend told her about poker at the age of 12. The girl started to actively play poker while studying at Moscow State University. Daria played her first tournaments at the "Metelitsa" casino with a fake copy of her passport, since she was under 18.

At that time, casinos and poker clubs were closing all over Russia, and the girl had to move to online poker. At the age of 18, she started playing under the "ScarlettD" screen name. The girl was able to move to NL1K limit in cash games soon enough. Then, Feshchenko focused on MTT tournaments.
As for live events, Dasha did not manage to achieve much success. Nevertheless, she has won $236 000 in live tournaments throughout career. For the time being, the best result for her is 15th place in the PartyPoker Millions for $5 000. The girl received $37 000 in prize money.
A Russian player prefers a cash game, so the poker girl's performance is difficult to track, but Dasha says that she is playing in a good plus.

First 888poker Ambassador from Russia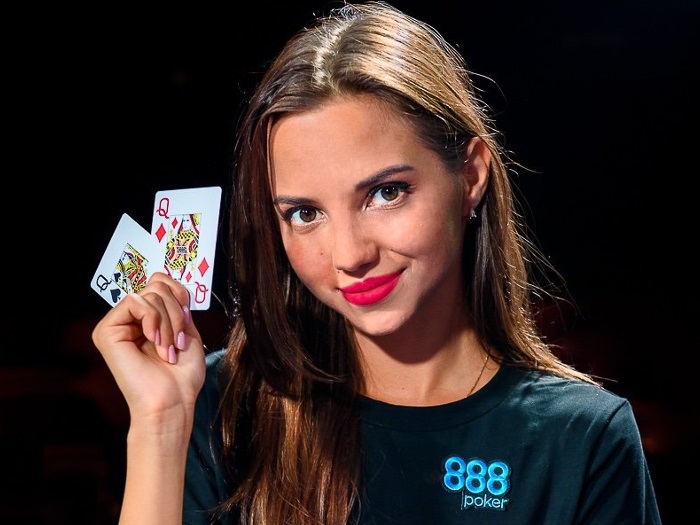 ​
In 2019, Daria Feshchenko has become the first 888poker ambassador from Russia. From that moment, Daria presents this poker room and actively participates in tournament series presenting a brand of 888poker.
Not by poker alone
Daria Feshchenko leads an active way of life, and poker is just a part of it. Thus, Daria is a model and gladdens the eye of her fans with her photos: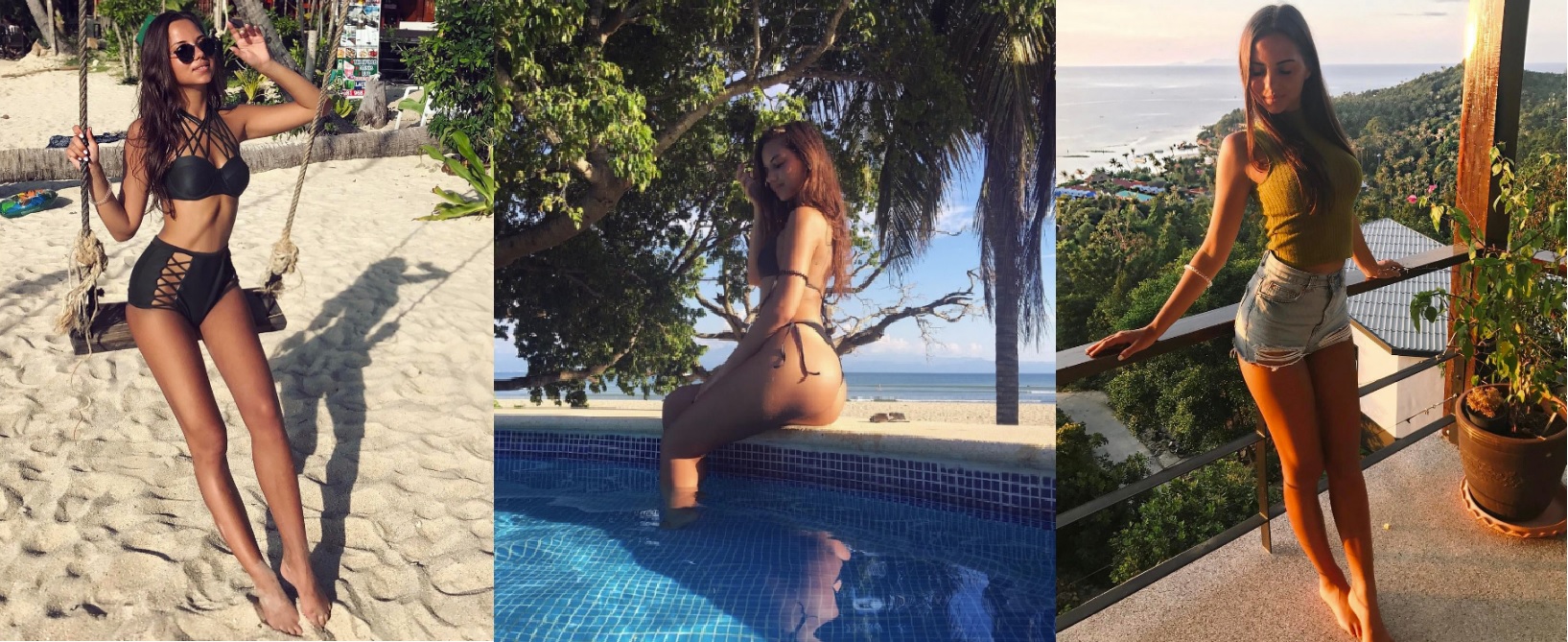 Daria is actively involved in beauty contests. The girl is also keen on ballet and literature. In her spare time, she loves traveling with friends and participating in quests.
Personal life
Daria used to date with poker player Alexander Hoffmann, but now her chosen one is Timofey "Trueteller" Kuznetsov.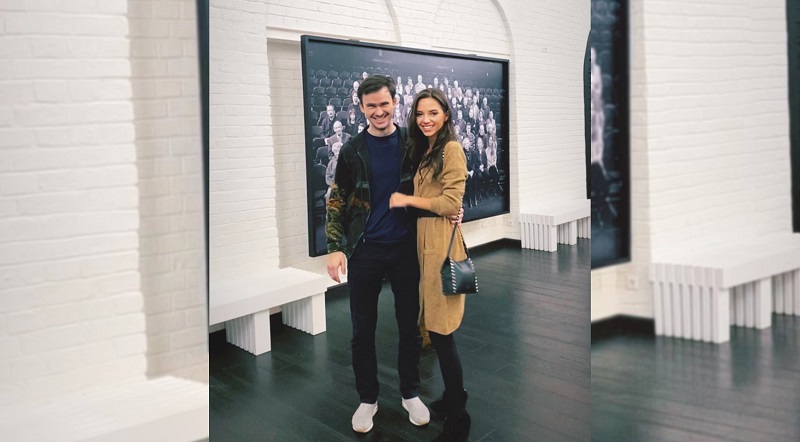 In an interview, Dasha called Timofey an amazing and very caring men. The girl admitted that he impressed her with his intellect and unusual way of looking at things.
«He is one of the best people I've met in my life», the poker player said.
The main man in Dasha's life is her son Mark.
Interesting facts about Daria Feshchenko:
The girl played her first live poker tournaments using a fake passport.
She knows the Indonesian language.
At the WSOP 2018, Daria represented the 8-Team Russia team from 888Poker.
She has Miss Bikini Eurasia, Miss Belarus Eurasia, Miss Tourism Belarus and Miss Personality in Miss Tourism Universe titles.
The girl used to be PokerDom Ambassador (for 8 months), after that Dasha repeatedly cooperated with the poker room.
Daria's great-grandmother was an avid preferans player.
Daria Feshchenko on social networks: