Dominik Nitsche's biography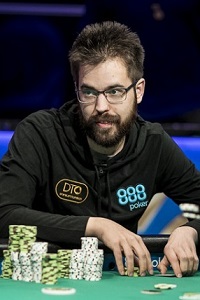 Dominik Nitsche
(32 years)
over $18 640 000
Offline prizes
over $5 550 000
Online prizes
The best result:
$4 064 026 or €3 487 463 (the 1st place in the tournament High Roller for One Drop for €111 111 at WSOPE in Czech Republic)
Main achievements:
top-50 world best poker players, 4th in Germany All Time Money List for 2019, 4 WSOP bracelets, 3 EPT trophies, champion WPT Main event
Can be found by nickname:
Dominik Nitsche is young and prospective poker player from Germany. His parents were fond of card games that is why he knew the rules of the most part of such games since childhood. He got aquatinted with poker at school after seeing an advertisement of online poker site.

​Like many other professionals Dominik started his career online at Full Tilt Poker and PokerStars. At first his results were not so bright, but hard work did its work and he built quite a big bankroll by the time of a high school graduation. In 2009 he took the 2nd place in NLH tournament at FTOPS series and got 63 000$. In general he won over 4 million dollars in total in online tournaments.
In 2009 Nitsche took part in his first live tournament at Main Event Latin American Poker Tour II and won right off the bat. He got the title of LAPT young champion and prize in the amount of 381 000$.
After such achievements he decided to postpone the University entry and plunged into poker. It was a good decision because his success was doing well and now he has 4 WSOP bracelets and many victories of different tournaments.
According to Dominik's words he spends 70% of time for studying and says that poker is a funny game. He likes competition, bracelets, trophies and says that he still have a lot to learn. Moreover, Nitsche travels a lot for the tournaments and makes new acquaintances. This is another reason why he loves poker.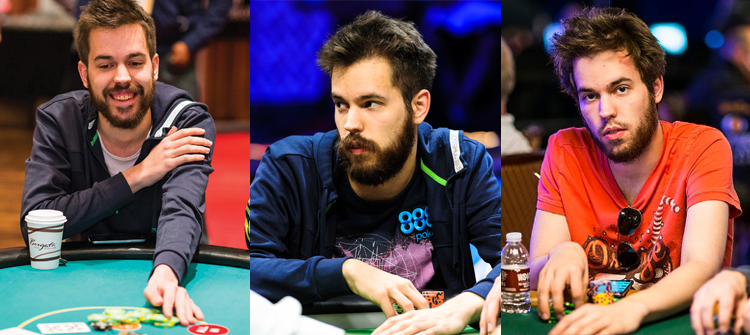 Interesting facts:
Dominik Nitsche was born in Minden, Germany.
He is the youngest professional player who got 4 WSOP bracelets at such a young age.
At this time he lives in Edinburgh, Scotland. The reason of his relocation was high taxes in Germany. According to Nitsche words he wasn't ready to pay a half of his income to the government.
In 2015 Dominik became a member of 888poker team.
Dominik Nitsche on social networks: