Doyle Brunson's biography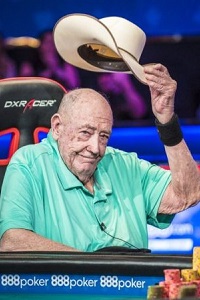 USA
Male
8/10/1933 - 5/14/2023
over $6 170 000
Offline prizes
exact amount is unknown
Online prizes
The best result:
$1 198 260 (1st place in the NLH Tournament of Champions for $5 500 in 2004)
Main achievements:
10 WSOP bracelets (including 2 bracelets won in WSOP ME), member of the WPT Hall of Fame, author and co-author of more than 10 poker books, including "Supersystem"
Can be found by nickname:
Doyle Brunson truly deserves to be called a legend of the world poker. He is among few representatives of the first generation of professional players who can still be met at the poker table.

In the arsenal of Doyle, there are a lot of prestigious titles. He is considered the most influential person in the poker world throughout its history. "The Godfather" has won 10 WSOP bracelets and become one of the few people to win the WSOP Main Event more than once (in 1976 and 1977).
Brunson's books have become another important contribution to the poker industry. The most famous of them is "Supersystem" (1978), which is also called the Poker Bible.
In 1988, Brunson deservedly entered the famous Poker Hall of Fame.
Doyle's life is full of both ups and downs. He's achieved incredible success and become an integral part of the poker history. People admire not only player's career, but also his personal qualities: he's started a close-knit family; the guy maintains friendly relations with many of his colleagues, keeps sound mind up to present, has a great sense of humor and strength of mind.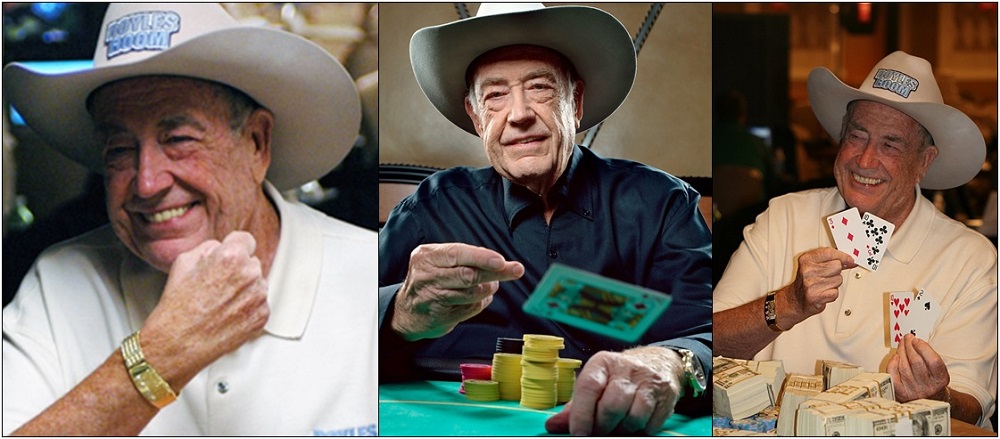 Interesting facts about Doyle Brunson:
In his youth, Doyle was professionally involved in running and basketball, but he had to abandon his sports career due to a severe leg injury received during a part-time job at a gypsum factory.
Before Brunson became a professional player, he had repeatedly taken part in illegal gambling.
"Texas Dolly" is one of the first players to earn 1 000 000$ with the help of poker game.
The 10-2 hand is often called the "Brunson's Hand" in honor of Doyle. Having this pocket cards, the player beat his opponents in the final hands of the WSOP for two years in a row and won his first gold bracelets.
He took part in many poker shows and starred in episodic roles in such films as «The grand» (2007) and «Lucky you» (2007).
Doyle has serious health problems. He has been repeatedly found tumors, but, despite the disappointing forecasts of doctors, he manages to deal with them.
The player has got Texas Dolly nickname due to the journalist incorrectly recorded Texas Doyle moniker (in accordance with his name - Doyle Brunson).
In 2013, a bronze bust of Doyle Brunson was presented at the World Series of Poker in Rio. It is considered a monument, set to a poker player in his lifetime.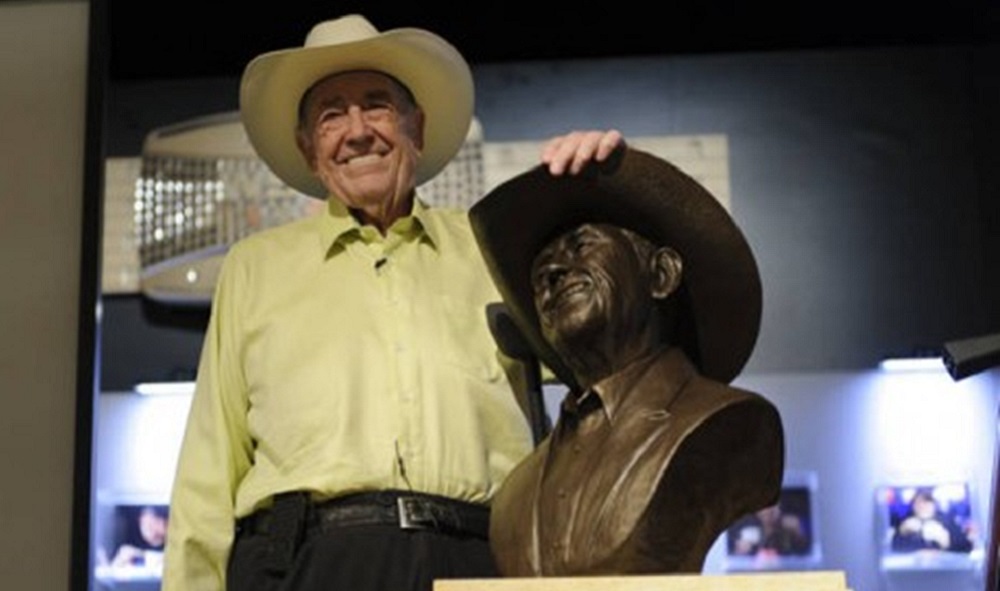 In 2018 (at the WSOP), Doyle Brunson announced that he was playing his last tournament at the World Series of Poker. Many people perceived this information as a statement about "retirement," but later the poker player clarified that he would continue playing poker and it was just "maybe his last tournament," that's all. Brunson took 6th place in that event and won a little more than 43 000$.
Doyle, along with his son Todd Brunson, has launched the Brunson Poker Pro training site - brunsonpokerpro.com.
In August 2018, Doyle announced that soon he would have a grandson. His grandson was born in December 2018.
Doyle Brunson on social networks:
Despite his venerable age, the poker player actively uses Twitter. Brunson's Twitter page - @TexDolly.
Doyle Brunson's website, where he runs a blog. http://www.doylebrunson.com/