Еma Zajmovic's biography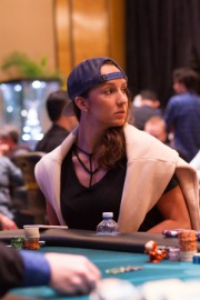 Canada/Bosnia & Herzegovina
Female
4/7/1990
over $1 100 000
Offline prizes
exact amount is unknown
Online prizes
The best result:
$424 511 for 2nd place in the C$ 5 300 No Limit Hold'em Main Event #2 at the Partypoker WPT Montreal
Main achievements:
WPT title, Moment of the Year 2017 award
Ema Zajmovic is a Bosnian-Canadian female real money poker player, also known as the first (and so far the only) woman to win the WPT Main Event.
In her youth, Zajmovic experienced many trials and tribulations. But, that didn't stop her from making more money, playing live poker tournaments, than some of us have seen in a decade, if not a lifetime.
Early years & Education
The girl was born on April 7, 1990 in Yugoslavia, shortly before the 10-year-long Yugoslav Wars (1991-2001), which left an indelible scar on the history of the world. When Ema was 6 years old, her family fled to Canada to escape the conflict. They decided to start a new life in Quebec.
The new life, however, wasn't easy for her. Ema struggled to pick up a new language for her, namely French, and it was first difficult to fit in. But she didn't give up.
Ema liked studying at school, so she poured all of their time and energy into it. Her hard work bore fruit, and soon the girl began to do well at school. She was also active in sports.
Being involved in sports, Ema spent more time with boys, and it undoubtedly assisted her in playing poker, as it's not easy to compete in the male-dominated sector.
Ema Zajmovic didn't play poker at school and definitely wasn't dreaming of becoming a poker pro at college. The girl first wanted to be a lawyer, but later chose a different career path: she got a degree in public relations and then a master's degree in political communication at the University of Laval, located in Quebec.
When Ema met poker
The girl made poker a part of her life at 19 years of age. At that time, Ema dated a poker player, who, naturally, introduced the game to her. To learn to play poker, Zajmovic started small, playing cash games for fun. Later, she focused on poker tournaments, seeing them to be more satisfying.
By the way, saying "goodbye" to cash poker, Ema left her boyfriend behind as well. Zajmovich has been participating in famous live tournaments since 2011, but it wasn't until 2017 that her name spread all over the poker community.
The thing is, Ema Zajmovic became the first female player in the history of poker who managed to win an open WPT tournament. The Canadian quite unexpectedly took down the WPT Playground Main Event 2017, a $3 500 tournament held in her homeland in Montreal.
​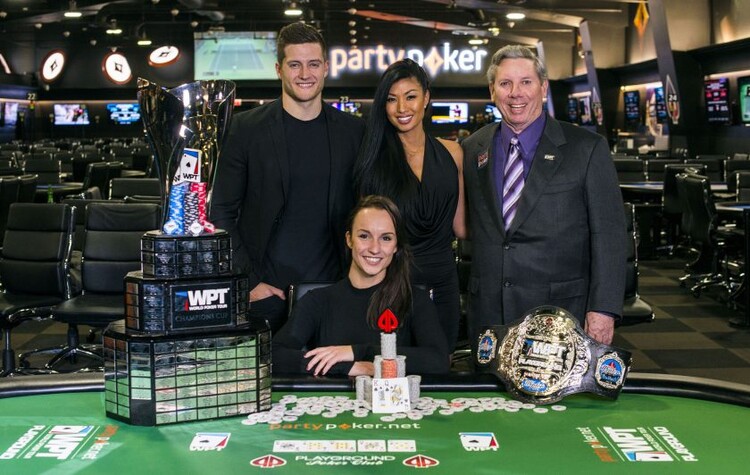 Before her, no women had yet won Main Events of the World Poker Tour. Thereby, Ema was awarded Moment of the Year 2017 at the American Poker Awards (in Los Angeles) at the end of February 2018.
The poker player earned over $200 000 thanks to her sensational victory. On top of that, she received a ticket for the $15 000 WPT Tournament Of Champions.
For Ema, that win became her second successful performance at the WPT. Yes, yes, Zajmovic could go down in poker history before. In November 2016, during the WPT Montreal, she was close to winning the event but took fifth place and over 100 000 Canadian dollars in prize money. To note, the champion title went to the legendary Mike Sexton that day.
After her 2017 victory, Sexton called himself a fan of Ema's talent and prophesied that her name would be still heard in the poker world, which actually happened.
In 2018, the girl again reached the Main Event WPT final table that was held in Amsterdam and took second place, winning over 100 000 euros. A few months later, Zajmovic took part to the partypoker WPT Montreal ME to win her current best career cash, namely C$556 000 ($424 511), losing to Patrick Serda in heads-up.
There are great achievements in different poker tournaments around the world on Ema's record, and most likely she will not stop there.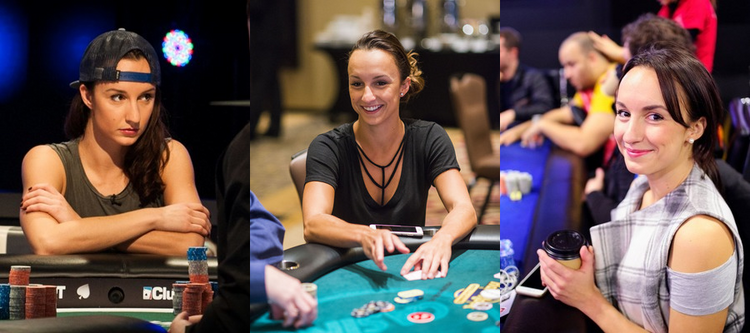 ​
Ema Zajmovic's poker earnings
In total, the girl has earned over $1 000 000 in live poker tournaments. At the time of writing, she is second place behind Almedin Imshirovic in the ranking of the most successful Bosnian poker players.
In just a few years, Ema Zajmovic managed to turn from an amateur into a strong rival, as well as significantly increase her fortune, which cannot but be a cause for admiration.
Life off the felt
However, victory, titles, big prize money and new opportunities are not focal points for Ema, and she has never had a goal to play poker at a professional level.
Poker will always be part of the girl's life, but Zajmovic wants to do other things as well. She works for a PR company, has many hobbies, travels everywhere, and just enjoys life.
Interesting facts about Ema Zajmovic:
Ema loves karaoke, and she even wanted to be a singer at some point of her life.
In addition, the girl likes reading, hiking as well as being out in the fresh air in general.
Ema plays a lot of sports: some of her favourites are hockey and basketball. She also goes to the gym.
Zajmovic has appeared on several episodes of Live at the Bike.
According to Hendonmob, the girl's first cash is dated August 30, 2011. She earned €1 080 for ninth place in the €430 NLH Turbo Bounty II at the EPT Barcelona.
In 2015, Ema helped run Justin Trudeau's campaign for Canadian Prime Minister, which eventually turned out to be winning.
Mike Sexton once described Zajmovic as a combo of Phil Ivey and Vanessa Selbst.
Ema Zajmovic on the social networks: