Erik Seidel's biography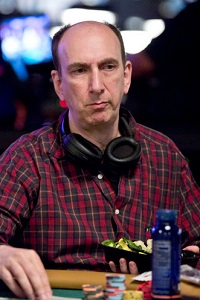 over $37 600 000
Offline prizes
exact amount is unknown
Online prizes
The best result:
$2 472 555 (the 1st place in the tournament Super High Roller for $250 000 at Aussie Millions Poker Championship in Melbourne in 2011)
Main achievements:
led All Time Money List, 5th in All Time Money List for 2019, 8 WSOP bracelets, member of Poker Hall of Fame
Can be found by nickname:
Erik Seidel is one of the record-holders according to the number of victories in the history of poker. Being the poker veteran he still can compete with the young players and conquer the main titles and trophies.

Total amount of his winnings in the tournaments is more than 34 million dollars, he has 8 WSOP bracelets and a lot of cashes in tournaments. Also he is a member of a Poker Hall of Fame. Erik Seidel is a living legend.
First time he announced himself back in 1988 at WSOP Main Event. At that time he got to heads-up with Johnny Chan, but was step away from the victory. Erik finished at the second place and got 280 000$.
The early 1990s was very successful for Seidel, 3 years in a row he won the golden bracelets at WSOP. In 1992 Erik took the 1st place in Limit Holdem tournament for 2 500$, in 1993 he finished at the 1st place in Omaha 8 or Better for 2 500$, in 1994 he won the Limit Holdem tournament for 5 000$. He got his 4th bracelet in 1998 for the victory at WSOP in the tournament No Limit 2-7 Draw for 5 000$.
In general Seidel has 8 WSOP bracelets: in 2001 he finished at the 1st place at WSOP in No Limit Holdem tournament for 3 120$ and earned 411 300$, in 2003 he won in Pot-Limit Omaha tournament for 1 500$ (+146 100$), in 2007 Erik got the 7th golden bracelet and 611 795$ for the 1st place in NLH tournament for 2 000$, and the 8th bracelet (and for the time being the last) he got in 2007 in the tournament World Championship No Limit 2-7 Draw for 5 000$ (+538 835$).
The player is endowed not only with WSOP results, he has a lot of other trophies of prestigious poker series.
Seidel continues to impress with his success up to now. There is no doubt that poker is really his strong suit. Erik spends his free from poker time with wife and children. He prefers an active rest, he is fond of sports and charity.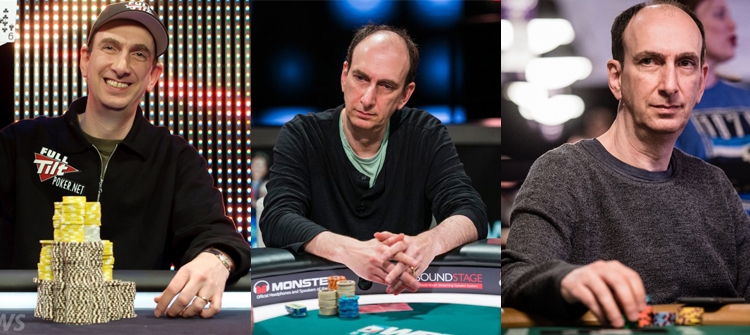 Interesting facts:
Since childhood Erik Seidel was distinguished by sagacity and loved competition. He was fond of backgammon at college and soon he left college for the career of professional backgammon player.
He was a member of the famous "Mayfair Club", that was almost the second home for him. Erik has played the backgammon during 8 years and travelled on the tournaments which prize pools was up to 250 000$. Over time the number of those people wishing to play poker in "Mayfair Club" increased. Seidel also decided to try himself in this sphere, and for a good reason.
Poker wasn't for him the only source of income, because at that moment he was working as a stockbroker. In 1987 stock markets crashed and Erik was fired due to cut. Thanks to crash Seidel became a professional poker player, because he devoted all his time to the game.
In the film "Rounders" there is an episode of the hand at WSOP Main Event in 1988, where Seidel played heads-up against Johnny Chan and was step away from the victory by taking the 2nd place.
He participated a lot in different poker TV shows, including popular show Poker After Dark.
Erik Seidel became a trainer and tutor for American-Russian writer Maria Konnikova who since 2017 has plunged into the poker world to write a new book.
Erik Seidel on social networks: