Fedor Holz's biography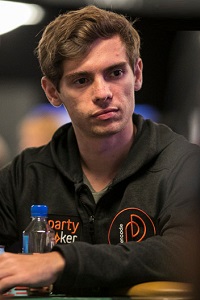 Germany/Austria
Male
7/25/1993
over $32 550 000
Offline prizes
exact amount is unknown
Online prizes
The best result:
$6 000 000 (2nd place in The Big One for One Drop for $1 000 000 at the WSOP 2018)
Main achievements:
1st in Germany All Time Money List for 2019, top-10 best world players, won more than 10 000 000$ in live events in less than 2 months in 2016, champion of the WCOOP Main Event 2014, WSOP bracelet, 3 trophies in live PokerStars tournaments
Can be found by nickname:
Fedor "CrownUpGuy" Holz is a young millionaire poker player. He was born on the 25 of July, 1993 in Germany. In 2013 he moved to Vienna (Austria). According to Holz, his family was not rich, but very friendly and loving one. They have supported him in everything (including poker), and now he can easily provide not only for himself, but also for his parents and three younger sisters.

In accordance with official data, the first Holz's tournament achievements are dated the end of 2012. For now, he has earned over 32 000 000$ in live events and more than 16 000 000$ of that amount he won in 2016. In addition, the guy won a few million dollars in online tournaments. The first one Fedor earned when he became a winner of the WCOOP Main Event in 2014. At that day "CrownUpGuy" (Holz's nickname on PokerStars) got 1 300 000$ of prize money, and he started to be spoken about in the poker community as a young talent. At that time some could still ask: "Who is CrownUpGuy?", but currently his nickname has become more than recognizable. It is a kind of a trademark as well as the player's name - Fedor Holz.
Fedor Holz gained a huge fame and a "phenomenon" title in 2016, which began for the guy with a victory in Triton Super High Roller at the World Poker Tour National - Philippines on the 3rd and 4thof January. He turned 200 000$ buy-in into 3 463 500$. After that, he had several successful ITMs but nothing special until he went to Vegas at the end of May. There, Holz earned over 10 000 000$ in less than two months and won his first WSOP bracelet. He became a runner-up of the Super High Roller Bowl for 300 000$ (his prize money - 3 500 000$), won three Aria High Roller tournaments and became a High Roller for One Drop champion for 111 111$ at the WSOP 2016 (prize - 4 981 775$). In total for 2016 his profit was over 16 484 000$.

But that was not the end of the guy's upstreak., even despite his statement of retirement from poker, which he gave after winning the bracelet.

2016 was also very good for Holz in online. Here we should recall CrownUpGuy's second place at the WCOOP 2016 Super High-Roller for 102 000$, which brought him over 1 000 000$.
Now Fedor Holz plays poker more for pleasure than for earning and works on creating a special application Primed Mind. He is called a phenomenon and one of the best poker players of our time.

Interesting facts about Fedor Holz:
After Fedor Holz won his first million online and became a champion of the WCOOP Main Event 2014, he bought his family a house in Germany. The poker player has an apartment in Vienna, the capital of Austria.
Fedor has three younger sisters.
Holz likes to travel very much. His separate passion is the mountains.
After an incredible Holz's upstreak in autumn of 2016, the poker player, along with his friends, founded a company called Prime. In May 2017, they released the mobile application Primed Mind, which was warmly received in the market.
In 2016, Fedor Holz joined a top-list of the most profitable tournament players in the world of all time (All Time Money List). Until the 1st of May, 2017, he was in the 7th position of the rating, being ahead of the famous Phil Hellmuth and Sam Trickett, but in September 2018 he was listed the 4th one and only Justin Bonomo, Negreanu and Seidel have managed to earn more than him.
In September 2017, Holz became an ambassador of the PartyPoker team, and in May 2020, Fedor signed a sponsorship contract with GGPoker.
A 7-series documentary film about Fedor Holz was shown at the Poker Masters series in 2017. You can watch the videos in English on the poker player's YouTube-channel - Primed Group. It is called "In the life of a champion".
In 2018, Holz was included in the list of 30 richest people in Germany under 30 years old (30 Under 30 2018 Lıste Deutschland) by Forbes.
Stefan Schillhabel, Steffen Sontheimer and Fedor Holz founded "No Limit Gaming" company.
In accordance with official data the biggest poker player's winning in live events is 6 000 000$ for the 2nd place in The Big One for One Drop for 1 000 000$ at the WSOP 2018. However, in fact, the player earned there about 8 000 000$, since Justin Bonomo and Holz made a deal and split the prize in heads-up of the event.
Since 2017, Fedor has been dating a girl named Sofia: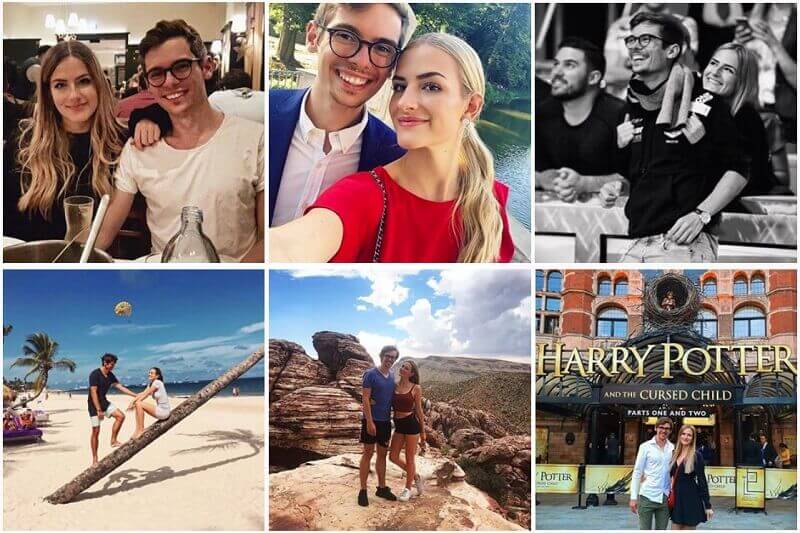 Fedor Holz on the social networks: