Gabe Kaplan's biography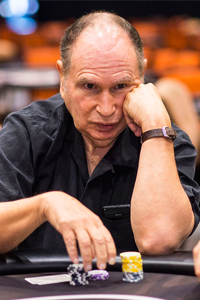 over $1 900 000
Offline prizes
exact amount is unknown
Online prizes
The best result:
$258 390 (the 8th place in $102 000 NLH Super High Roller tournament)
Gabe Kaplan has very interesting and bright biography. He is known in the poker community as a poker pro, actor and commentator of High Stakes Poker TV program. However, not all of you knows that he began his journey of life as a television actor. So, let's start from the beginning…
This talented man was born in Brooklyn, New York, in remote 1945. In the days of his youth, he was fascinated by baseball and dreamt to get to Major League Baseball. But Gabe's life prepared other plans for him.
Acting career
In the 1970s, Gabe worked as a bellboy in the hotel, in which the comedians performed. He was inspired by the activity of those artists and decided to try to realize himself in that field. Kaplan succeeded in it and started touring around the country with a new profession. He was invited in different TV shows, including "The Tonight Show Starring Johnny Carson".
​
Poker career
In parallel with acting career, the comedian was interested in poker, and since 1978, he began to actively play at the poker tables. In 1978, Gabe took part at WSOP for the first time. His debut took place in Main Event for $10 000, but the player was able to hold out in the tournament for just a few hours. Gabe decided not to give up, he honed his skill and demonstrated a successful play in $10 000 NLH tournament at Amarillo Slim's Super Bowl of Poker in 1980. The comedian took the 11th place and won $190 000.
In 1987, Kaplan managed to become the champion of $10 000 NLH tournament at Knights of the Round Table and got $108 000.
Gabe also repeatedly participated at World Series of Poker. Unfortunately, he wasn't awarded WSOP bracelet, but the player managed to get into top 3 twice (in 1988 and 1996). It is worth noting that Kaplan became a runner-up of $5 000 Limit Hold'em tournament at WSOP 2005. This result brought him $222 515 for the 2nd place.
In total, he earned over $1,5 million in the live events. Being an actor, this man often improvises at the poker tables, that's why it is difficult to figure out his playing style. But such qualities allowed him to successfully fight on the poker arena and make his name known.
For now, Gabe resides in Los Angeles. He still plays poker and sometimes performs at the comedy clubs. As for Gabe Kaplan net worth, different sources name the amount of 50 million dollars.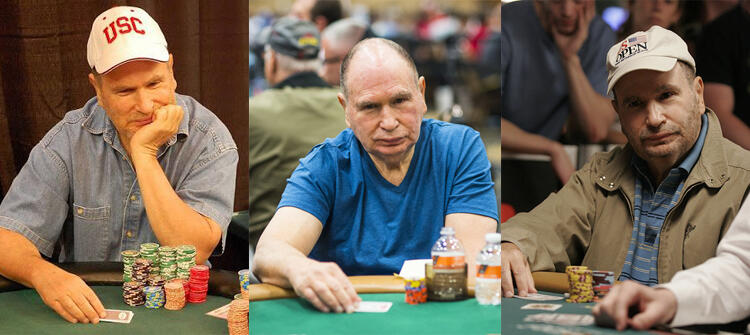 ​
Interesting facts
This talented man starred in a sitcom "Welcome Back, Kotter". By the way, the American star John Travolta was one of the Hollywood actors who also starred in this comedy movie.

​

Kaplan appeared in the following films: "Fast Break", "Tulips", "The Love Boat" and "Nobody's Perfekt"
Gabe was the participant of "The Tonight Show Starring Johnny Carson" 5 times.
In 2007, Gabe got the victory in Poker After Dark competition.
He was a captain of "ABC Network" team, which fought in Battle of the Network Stars.
Kaplan is the author of book "Kotter's Back: Emails from a Faded Celebrity to a Bewildered World".
It is known that Gabe has a daughter (Rachel), but he is not married. The name of Rachel's mother is unknown, because this man always withheld information concerning his private life.
Gabe Kaplan on social media
Gabe Kaplan on Twitter (@GabeKaplan)