Howard Lederer's biography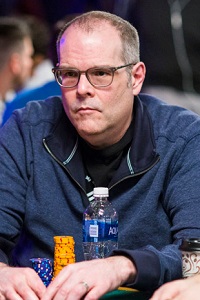 Howard Lederer
(58 years)
over $6 460 000
Offline prizes
exact amount is unknown
Online prizes
The best result:
$1 098 785 (1st place at the Aussie Millions Poker Championship in 2008)
Main achievements:
2 WSOP bracelets, one of the owners and creators of "FullTiltPoker"
Can be found by nickname:
Howard Lederer is a professional poker player from Concord, New Hampshire.

He grew up in a family, who loved all sorts of card games. They often gathered in the living room and arranged tournaments on the floor. But, in his youth, Lederer paid more attention to another kind of intellectual sport and became famous as a talented chess player.
After finishing school, he went to New York to study at Columbia University and play chess (in parallel), since "Big Apple" is famous for its chess clubs, particularly "Marshall chess club" and "Manhattan chess club", where Howard played.
In one of the clubs, the Professor (Lederer's moniker because of his moderation, analytical thinking and a great history of winnings) was carried away by poker and soon became a member of the legendary "Mayfair Club", where he met such well-known professionals as Dan Harrington and Eric Seidel.
Lederer has managed to achieve a lot in poker. Howard has WPT titles, 2 WSOP bracelets in his record, and in 2003, he became a "WPT player of the year". Throughout his career he has earned about 6 500 000$ in live events. Currently, his best result is considered to be victory in NLH tournament for 100 500$ at the Aussie Millions Poker Championship 2008 in Melbourne, where won almost 1 100 000$.
After achieving great results, Howard Lederer decided to share his experience with others. He released a training video "Secrets of No-Limit Hold'em" and based a poker camp "Howard Lederer Poker Fantasy Camp". In addition, he is an organizer of the "Poker Superstars Invitational Tournament" and a creator of the training portal "Learn from the Pros".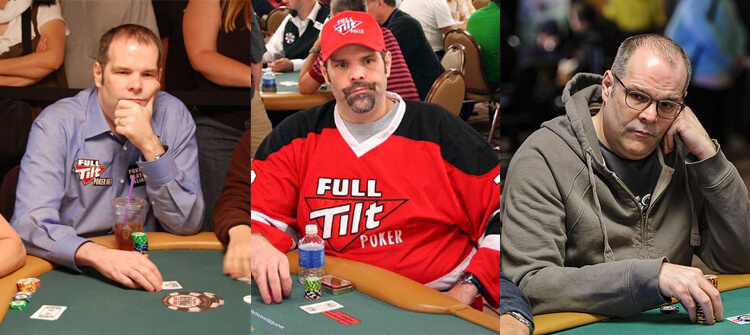 Interesting facts about Howard Lederer:
Howard's father is a linguist and a writer. He taught at St. Paul's School in New Hampshire. Lederer has two sisters - Annie Duke (a poker player) and Katy (a writer)."The Professor" is one of the founders and co-owners of the company "Tiltware Inc". Since the law on liability for the illegal gambling internet business was adopted in 2006, "Tiltware Inc" was renamed to "Pocket Kings" and relocated to Ireland.
Lederer is one of the owners and creators of "FullTiltPoker" site. After a scandal in2011, Howard, Chris Ferguson and two other directors of the poker website were accused of money laundering.
For most of his life, Lederer struggled with overweight. Due to this, he decided to have an operation - to shunt the stomach to lose weight. After that, he became a vegetarian and started to practice jogging and playing basketball to keep his fit.
Despite Howard is a vegetarian, once he won a 10 000$ bet, in which he argued that he would eat a cheeseburger.The poker player practices Zen Buddhism.
He took part in the 5th season of "High Stakes Poker".
In the poker community, Lederer and his wife are famous philanthropists; they often donate money to charity.
His sister Katy wrote a book about their family - "Poker Face: A Girlhood Among Gamblers."
Currently, Howard lives in Las Vegas with his family (wife Suzie, son Mattias and three dogs).
Howard Lederer on the social networks: