Huck Seed's biography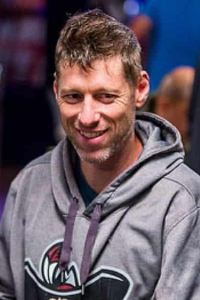 Huckleberry Seed
(54 years)
over $7 600 000
Offline prizes
exact amount is unknown
Online prizes
The best result:
$1 000 000 (1st place in $10 000 NLH tournament WSOP 1996)
Main achievements:
4 WSOP bracelets, member of Poker Hall of Fame 2020
Can be found by nickname:
Huck (Huckleberry) Seed is one of the most mysterious and secretive players in the modern poker world. He doesn't seek to reveal his outstanding results and rarely gives interviews, but all his discussion with journalists are reduced to game topics. Considering the fact that Huck prefers to remain silent at poker table, it becomes even more difficult to solve the riddle of his personality. He never shows his emotions for his rivals, so they have to constantly guess Hack's cards. However, we will tell you all the exciting things about this "secret champion".
Huck Seed was born and raised in Santa Clara, California, USA. After school, he entered the California Institute of Technology in the Faculty of Electrical Engineering. Despite the choice of such profession, he was more interested in sports, rather than exact sciences and humanities. Thus, he visited classes at the University extremely rarely.
Seed showed great promise as a basketball player and immediately joined the Caltech Beavers basketball team.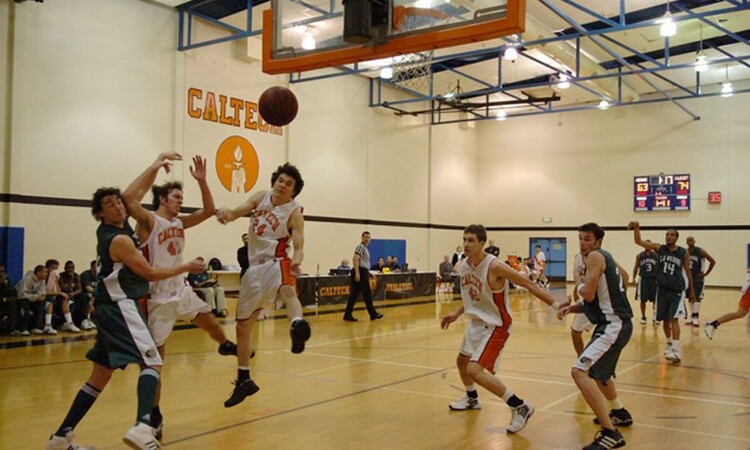 ​
In addition to the obligatory basketball practice, Huck began to play poker in student clubs. As a result, he took an academic leave, continued to play poker and never returned to the University. Thus, Seed failed to get a diploma.
Poker career
Huck's poker career started in 1990 when he won $300 + 30 No Limit Hold'em tournament at Super Stars of Poker. In the same year, Huckleberry played at the World Series of Poker for the first time. Already in 1994, he was able to boast of his first WSOP gold bracelet and $167 000 of prize money, which he received in $2 500 Pot Limit Omaha tournament.
In 1996, Seed won $10 000 WSOP tournament and earned $1 000 000. To date, this sum is considered his biggest prize money in career. In total, Huckleberry has 4 WSOP bracelets and 53 WSOP cashes.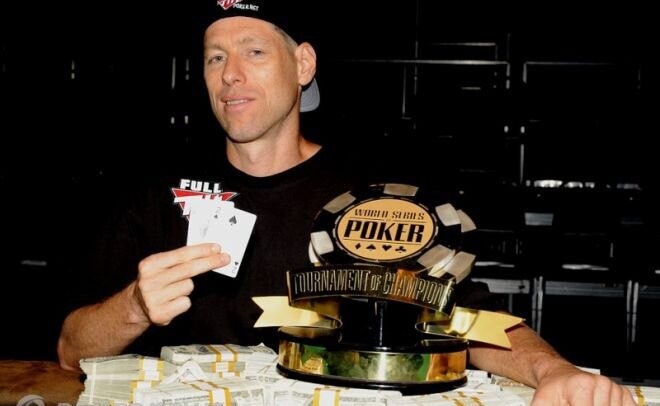 ​
As for the outstanding results, it is worth noting his victory in $20 000 No Limit Hold'em tournament at NBC National Heads-Up Championship 2009. First place brought him $500 000. Seed also participated in the Season 7 of "Poker After Dark" show in 2011. He became the winner and enriched with $600 000.
Huckleberry is considered an unpredictable pro, who uses aggressive and tight styles, as well as combines a strict calculation and unpredictable adventurism. He has already become a multimillionaire, and probably doesn't intend to stop. To date, his total live earnings exceed $7 500 000.
Interesting facts about Huck Seed
In the teenage years, Huck Seed was fond of basketball and his height (2.01 meters) helped in this hobby. In addition, his agility and quick reaction has always been at a high level. By the way, Seed is still considered one of the tallest poker players.
Huck was a member of the school basketball team and showed great promise. Subsequently, he became a member of the Montana All-State basketball team.
Seed is mentioned in the film "Quantum Hoops". This is a documentary about the Caltech Beavers basketball team that finally succeeded and overcame a streak of sporting failures.
In addition to poker achievements, Huck is known for his various betting. For example, he made a bet with Phil Hellmuth that he would be able to stand in sea water within 18 hours in a wetsuit. The amount of $10 000 was at stake, but Huckleberry lost. However, he soon returned his lost money. Seed beat Hellmuth in billiards and won $24 000 from him.
Huck Seed made one more interesting bet, but it ended sadly. Seed bet that he wouldn't shave throughout the entire year, but unfortunately his opponent died a few months later. As a result, Huck shaved in order to look decent at his funeral.
Seed was a member of Full Tilt Poker Team.

Huckleberry is considered a true master of heads-up poker. According to statistics of the NBC National Heads-Up Poker Championship, Seed holds a record for the number of reaching ITM zones.
Huck Seed on social media

Huck Seed on Twitter (@HuckleberrySeed)