Ivan Demidov's biography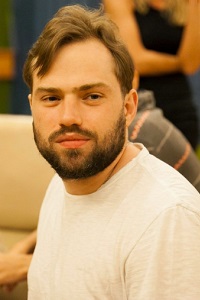 over $6 900 800
Offline prizes
exact amount is unknown
Online prizes
The best result:
$5 809 595 (2nd place at the WSOP ME 2008 for $10 000)
Main achievements:
runner-up at WSOP ME 2008, 3rd in Russia All Time Money List for 2019
Can be found by nickname:
Ivan Demidov is one of the first Russians, whose name became famous on the poker arena over the world. He became a vice-champion of the WSOP ME in 2008 (6 844 entries), having lost to Peter Eastgate in the final heads-up battle.

The second place brought him more than 5 800 000$ and the world fame. In the middle of 2008, the player signed a contract with PokerStars, and for 7,5 years Ivan was a representative of the poker room, until he decided himself to live it at the end of 2015.
Demidov's achievement not only changed his life, but also significantly influenced the attitude towards poker in countries of the post-Soviet space. Russians, Ukrainians and Belarusians were inspired by the result of their compatriot (or almost a compatriot) and started playing poker massively. A lot of current successful Russian-speaking poker players admit that it was Demidov who inspired them to play poker with the help of his performance at the WSOP 2008.
Demidov played as part of a strong European team but he left e-sports for poker. According to the Russian, it was one of his team friends who involved him into poker by making a 50$ deposit to his account. After that, the player has never deposited money to his account.
At first, Ivan played SnG online, then MTT tournaments and later he switched to cash games. Demidov got into professional poker largely due to his acquaintance with Sergey Rybachenko. At the beginning of his career the poker player signed a kind of "sponsorship" contract with Rybachenko. According to some sources on the network, under the terms of the contract Sergey gave funds to Demidov for taking part in tournaments and took 80% of Ivan's winnings in return. Later, the poker players became partners at various projects and their families still have friendly relations.
What is Ivan Demidov engaged in at present?
Currently, it is hard to call Ivan an active poker player, and he can rarely be met at the game table. Demidov searches for the other ways to earn money and continues to appear in the poker community but not as a player, just as one of the heads of Gipyteam website and GipsyTeam Live Poker Festival series.

Interesting facts about Ivan Demidov:
Before Ivan became a professional poker player, he was a talented e-sportsman and played for "Schroet Kommando" team under the same nickname he used later to play online poker - "Soul".
In 2004, Demidov graduated from Moscow State University (mechanics and mathematics department).
Demidov was the first player to play at the final of WSOP ME in Las Vegas and WSOP Europe in a single year.
In 2008, the poker player was called a breakthrough of the year at the European Poker Awards and was recognized as the best sportsman by Sport TV channel in November (exactly at that time the final of the WSOP Main Event was played).
Ivan Demidov is married to a successful poker player Lika Gerasimova. The couple have a son Grisha (born in 2010).
In 2014, Demidov bought a house in Latvia.
The poker player is one of the creators of the major poker recourse GipsyTeam.
In 2015, Demidov gave an interview in which the player admitted that he did not get prize money for the second place at the WSOP ME 2008 (which is over 5 800 000$) due to the nuances with the backer. Ivan's backer was his friend and colleague Sergey Rybachenko (and they are still friends). The poker player did not go into details, having called it "long and complicated story".
In 2015, the poker player invested money into commercial project Yalini, but having worked 1,5 year with them, he admitted that didn't believe in their further success and stopped to co-operate with them.
Ivan three times hit into a prize zone of the WSOP ME. In 2008, he took the second place of the tournament, in 2013 – 280th (+37 000$) and in 2018, Demidov took 136th place and got 57 000$. Ivan Luca kicked him off the tournament.
In September 2018, Ivan Demidov and his family moved to San Francisco (USA).
Ivan Demidov on the social networks:
The poker player has a page on Vkontakte, but he doesn't show much activity there.