Jason Koon's biography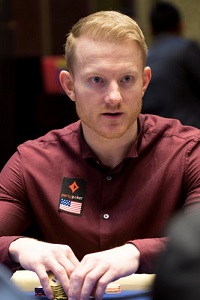 over $31 100 000
Offline prizes
exact amount is unknown
Online prizes
The best result:
$3 580 000 or HK$28 102 000 (the 1st place in Short Deck tournament for HK$1 000 000 at Triton Poker SHR Series in Montenegro in 2018)
Main achievements:
9th in All Time Money List for 2019, 3 trophies in live PokerStars tournaments, 3 Triton Poker trophies, 2 WPT trophies
Can be found by nickname:
Jason Koon is one of the successful players in the poker world from Weston, West Virginia. He grew up on a farm and was very fond of fishing, that's why nature and active rest always attracted him. Before poker Jason was fond of field-and-track athletics and distance running. He ran at the serious level and even wanted to get into national team.

After school Koon entered to Wesleyan College and continued running. However, at the regular competition he got an injury related to hip's torn ligaments and he had to put an end to his hobby. After it Jason decided to find a new activity and began to play poker because of boredom. Soon he was highly interested in game and began to read poker literature and study intensively. This work received an appropriate recognition because now Jason's online earnings is more than 3,5 million dollars.
In live events he achieved even more immense success. His winnings' amount exceeds $30 000 000. It is worth noting such large winnings:
The 1st place in Short Deck Ante Only at Triton Poker Super High Roller Series 2018 where he won 3 580 000$;
The 1st place in Short Deck Ante Only (Event #5) at Triton Poker Super High Roller Series 2019 where he won 2 840 945$

The 3rd place in the tournament for 300 000$ at Super High Roller Bowl 2018 (+2 100 000$);
Victory at PokerStars Championship Super High Roller Event 2017 (1 650 300$);
2nd place in 50 000£ No Limit Hold'em - 8 Handed (Event #3) at Triton Poker Super High Roller Series where he won 1 099 834$

The 5th place at Triton Poker Super High Roller Series Main Event 2017 in Jeju (+1 080 000$);
Winning ARIA 100K High Roller on May 2018 (+1 040 000$);
The 1st place in NLH tournament for 5 250$ at SHRPO Championship in 2016 (+1 000 000$).
It may be concluded that 2017-2019 was the most successful years for Jason Koon.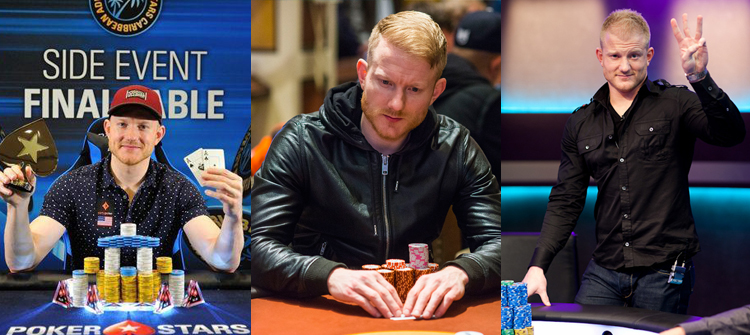 Poker for Jason Koon is not just a favorite job. He maintains that it is a freedom, opportunity to wake up whenever you want and do what you want and when you want.
Interesting facts about Jason Koon:
Jason Koon graduated from West Virginia college and obtained his Bachelor's Degree in finance and business administration.
He worked as a waiter and also helped his step-father who was engaged in a roofing work.
After the college Koon started working in insurance company. But in 2009 he quitted his job and decided strictly to play poker. Jason said that after demission he suffered from downstreak in poker during 4 months and he was ready to find another job. Later he was able to win 3 tournaments in one month and it was the beginning of his career.
According to Jason's words he decided to participate in sport since childhood in order nobody could hurt him, because in a certain time his father beat him and his mother. As a result, his father was sent in a custody for domestic violence.
Koon grew up in a poor family and it was a reason of teasing at school. When poker began to bring a good profit he made his first expensive purchase, Porsche.
In 2017 Jason Koon joined PartyPoker team, and in 2019 he also became Triton Poker Ambassador.
At the end of October 2019, Jason Koon married Bianca Armstrong. The couple's wedding was attended by many of Koon's poker friends, including Isaac Haxton, Phil Galfond, Andrew Robl and others.
Jason Koon on social networks: