Jennifer Tilly's biography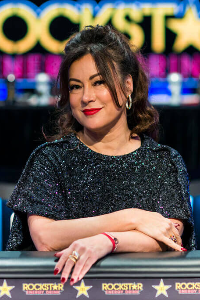 Jennifer Tilly
(64 years)
over $1 000 000
Offline prizes
exact amount is unknown
Online prizes
The best result:
$158 335 for 1st place in the $1 000 Ladies Only Event at the WSOP 2005
Main achievements:
WSOP bracelet, WPT Ladies Night champ, WPT Bellagio Cup VI champ, CardPlayer Best Celebrity Player of the Year
Jennifer Tilly is a popular American actress, screenwriter and equally prominent poker player, who has won a WSOP bracelet and more than a million dollars in prize money.
Early years & Education
The future star was born on September 16, 1958 in Harbor City. It's a suburb of Los Angeles in California, USA.
Jennifer's mother was a stage actress in her youth, while Jennifer's father was a car dealer. The parents divorced when the girl was five years old, and Patricia took all four children to Grandma's in Canada.
In the 10th grade, Jennifer began to systematically go to the theatre, and then Tilly herself began to act on the stage of the Los Angeles Theatre Center. Her desire to get an acting education led her to Stephens College, where she studied Dramatic Arts.
Acting Career
As an actress, Jennifer made her debut in a TV series called "Boone" far in 1983. A few years later, the girl appeared in supporting roles in "Made in America", a family comedy with Whoopi Goldberg, and then in the action film "The Getaway", starring well-known Alec Baldwin and gorgeous Kim Basinger.
Speaking of significant achievements in the film industry, she was nominated for an Academy Award for her part in Woody Allen's famous film "Bullets Over Broadway". Jennifer, however, is best known for her performance as Violet in the Wachowski brothers' thriller "Bound" and "Bride of Chucky".
​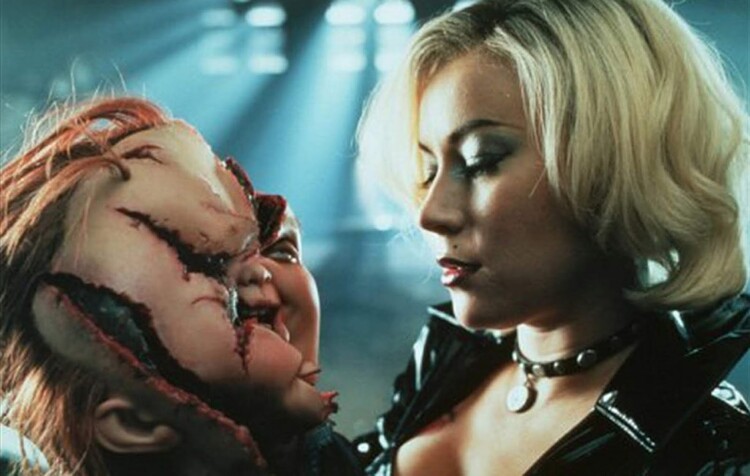 Thanks to her unusual voice, Tilly often voices popular animated series, such as "Stuart Little", "Family Guy", "Monsters, Inc.", etc.
Poker exploits & earnings
In addition to acting, Jennifer Tilly plays pro poker. She is perhaps one of the most notable female poker celebrities.
Jennifer began competing in poker with the support of her boyfriend and professional poker player Phil "The Unabomber" Laak. The couple first met in 2004: they both took part in the World Poker Tour Invitational event at the Commerce Casino.
​
It was Phil who helped Jennifer to sharpen her play and encouraged her to embark on the path of a poker pro. Since they've been together, Tilly's poker skills have really improved dramatically.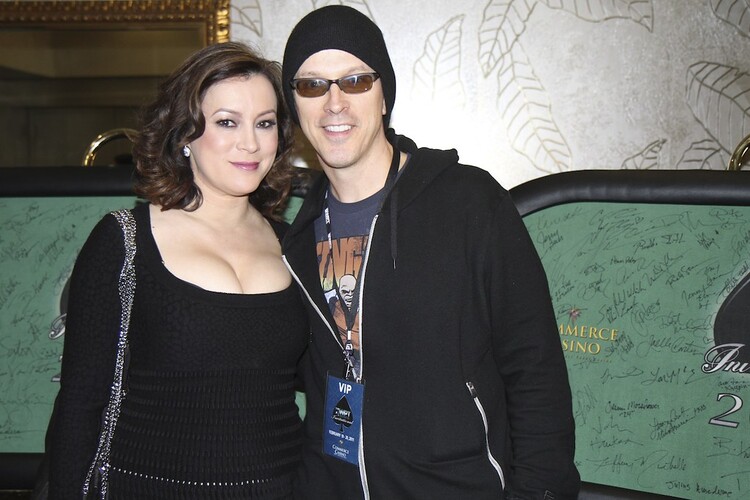 ​
She proved her skill in 2005 by capturing a WSOP bracelet and $158 600 in the $1 000 Ladies Only Event (NLH), where she overcame 600 entrants. The WSOP bracelet is a shrine to all poker players, so this achievement will definitely keep Tilly's name in poker history.
Two month later, Jennifer took down the Ladies Night Event held as part of the 2005 WPT Legends of Poker. Her payout amounted to $25 000.
In 2006, Tilly increased her poker bankroll by a cool $52 000, as she finished fifteenth in the $10K Championship Event at the WPT Borgata Poker Open.
The next big cash was in 2008. Jennifer's performance in the $10 000 L.A. Poker Classic Championship Event earned her $61 600 (for 12th place).
On July 9, 2010, she beat 90 other players to win $124 550 in the $5 000 Bellagio Cup VI World Poker Tour event.
​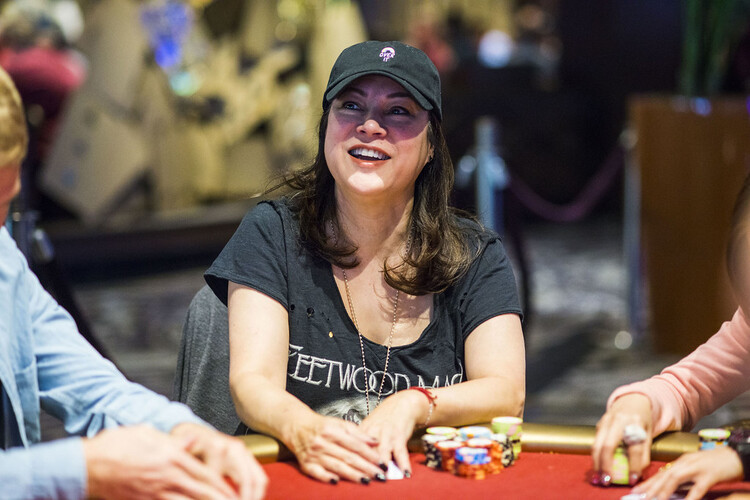 During the past decade, Jennifer has regularly got in the money, playing offline tournaments. This brings her total live tournament winnings to over $1 million. Her best cash so far is her WSOP Ladies Only win, namely $158 600.
Interesting facts about Jennifer Tilly
Jennifer has a sibling, Steve, and 2 younger sisters. Their names are Meg and Rebecca. Mag, by the way, has also become an actress.
In Tilly's family, it was customary to play cards every Friday. Later, when Jennifer started acting in films, she constantly "forced" other actors and the film crew to play cards with her during breaks.
Poker became Jennifer's real passion after taking down the WSOP Ladies Event in 2005.
Due to her boyfriend's famous nickname – "The Unabomber" – Jennifer Tilly is sometimes referred to as "The Unabombshell" for her strategically revealing outfits at the poker table.
The girl's favourite place to play poker is Las Vegas during the WSOP. For her, this is 1.5 months of poker and an incredibly positive atmosphere.
Jennifer Tilly ran a poker column for Bluff magazine for 10 years.
Her growing popularity in the poker world attracted the attention of computer game creators at Activision, who offered Jennifer a role in the game "World Series of Poker: Tournament of Champions" (2007).
Jennifer Tilly on social networks